On Sunday, 168 people, including 6 teachers, were killed and dozens were injured in the latest bloody violence in thearea of Karinak, in the Darfur region, in western Sudan, exhausted by the civil conflict.
The coordinator of the camps for displaced persons in the region said that the security situation has become "difficult and in deterioration, in the light of the continuous attacks against the population and the continuing serious violations of human rights ".
"The humanitarian situation is worsening in light of the lack of health services and the need for large numbers of injured to be relocated. in hospitals far from the area, which is very difficult under the circumstances, "said Adam Rijal, official spokesman for the coordination, told Sky News Arabia, by telephone from the current security zone.
The attack onarea it started in prime morning hours, when the attacking militias used heavy and light weapons and set fire and pillage of numerous residences and government buildings.
Activists considered what happened "a new addition to the crimes of genocide, ethnic cleansing, crimes against humanity and war crimes that occur. in Darfur for almost 20 years ".
Sunday's events recreated the scene of the bloody war that broke out in 2003 which claimed the lives of more than 300,000 people and displaced some 2.5 million people, mostly children and women, who currently live in the largest camps. poor basic necessities of life.
The war witnessed widespread violations, including rape and fires, which prompted the International Criminal Court to issue arrest warrants for numerous former regime leaders, including the deposed Omar al-Bashir, who was overthrown by a revolution. popular on April 11, 2019.
Observers point out that the actuality in some areas is "one of the consequences of the lack of justice and the entrenchment of a culture of impunity".
In the areas of the fighting, the population lives in extremely dangerous humanitarian and security conditions, as many families are in need of shelter, food and drinking water, after their homes have been burned and their livestock and property have been looted.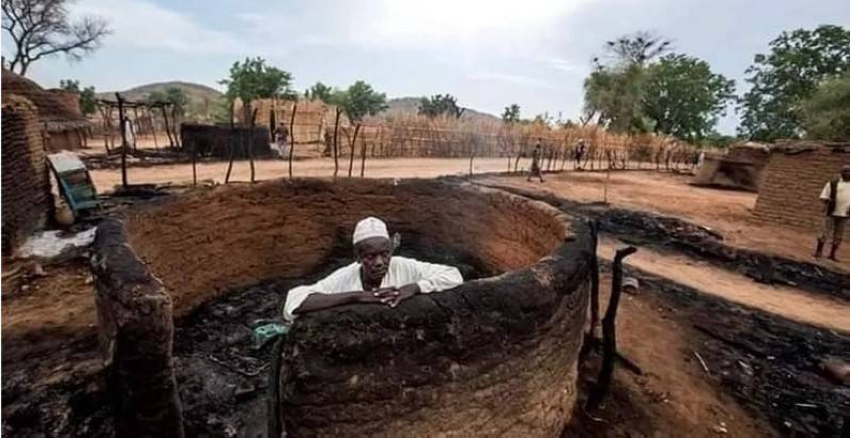 The Sudanese government has pledged to strengthen security in all regions of the region; A commission was set up to investigate the recent events, but activists and civilian organizations have strongly criticized the handling of these events by the Sudanese authorities.
Fears are growing over a further deterioration in the security situation in Darfur, in light of the lack of alternative strict agreements after the end of the mission of the joint mission between the United Nations and the African Union (UNAMID) at the end of 2020.
Additionally, the terms of the pace signed between the Sudanese government and some armed movements in Darfur, which provided for the formation of a joint force of 12,000 people in equal shares between Sudanese security forces and armed movement fighters, in order to maintain security in the region, have not yet been implemented.