After Israel's arrest a few days ago, 4 Palestinians The six who managed to escape at dawn last Monday from Gilboa prison, the Israeli army continues the search for the remaining two prisoners, Munadel Yaqoub Nafi'at and Ayham Fouad Kammaji, and the round-up operations have intensified in the areas of Marj Ibn Amer and Jenin.
In this context, a service on the site web of the newspaper "Haaretz" said that Israeli forces obtained a video that "shows a person who looks like one of the prisoners crossing the Green Line through a hole in the fence near the village of Al-Jalama in the northern West Bank," which the Palestinian workers use it to cross areas within the line. the green.
It was reported that from Monday's escape from Gilboa prison in northern Israel, which is heavily guarded, through a new tunnel under a sink in a bath that took the fugitives out of prison was performed. Israeli authorities Extensive manhunt operation in Israel and the occupied West Bank, the hometown of the fugitives and where the army has deployed reinforcements.
Arrested in Nazareth
On Friday evening, Israeli police announced the arrest of two of them belonging to the Jihad movement in the city of Nazareth in northern Israel: Yaqoub Qadri (48) and Mahmoud Abdullah Ardah (45), who was arrested for 25 years. .
In a statement, Israeli police said its members identified two fugitives and "chased them in a helicopter", noting that they were arrested in Nazareth.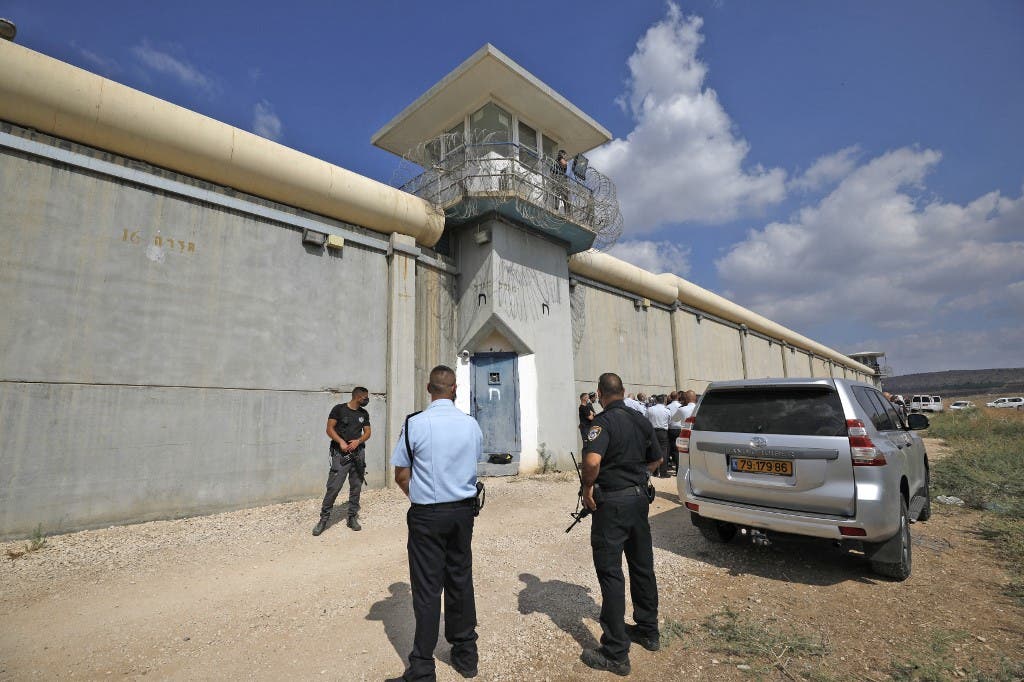 Garage in Shibli
On Saturday, Israel announced the arrest of two others, one of whom is Zakaria al-Zubaidi, former commander of the "Al-Aqsa Martyrs Brigades", the military wing of the Fatah movement, in the Jenin refugee camp.
Special forces arrested the two men "while they were hiding in a parking lot "in the town of Shibli, located 10 kilometers east of Nazareth, according to Israeli police.
Read More About: World News