The statements of a former Turkish minister have aroused surprise in his country, after admitting the validity of everything contained in the file of his corruption accusation with 3 other ministers and a Turkish businessman of Iranian origin, including telephone records, photos and videos that officials leaked about eight years ago. In a corruption case, Turkish President Recep Tayyip Erdogan, who was then prime minister, called it a "coup attempt", especially with the presence of other defendants in this case.
Turkish parties opposed to President Erdogan, including the main opposition party, the Republican People's Party, have called for the reopening of investigations into corruption cases involving former Turkish Minister of Environment and Urbanism Erdogan Bayraktar, who a few days ago he explicitly stated that all files and information received against him in these The case is true, during a press interview.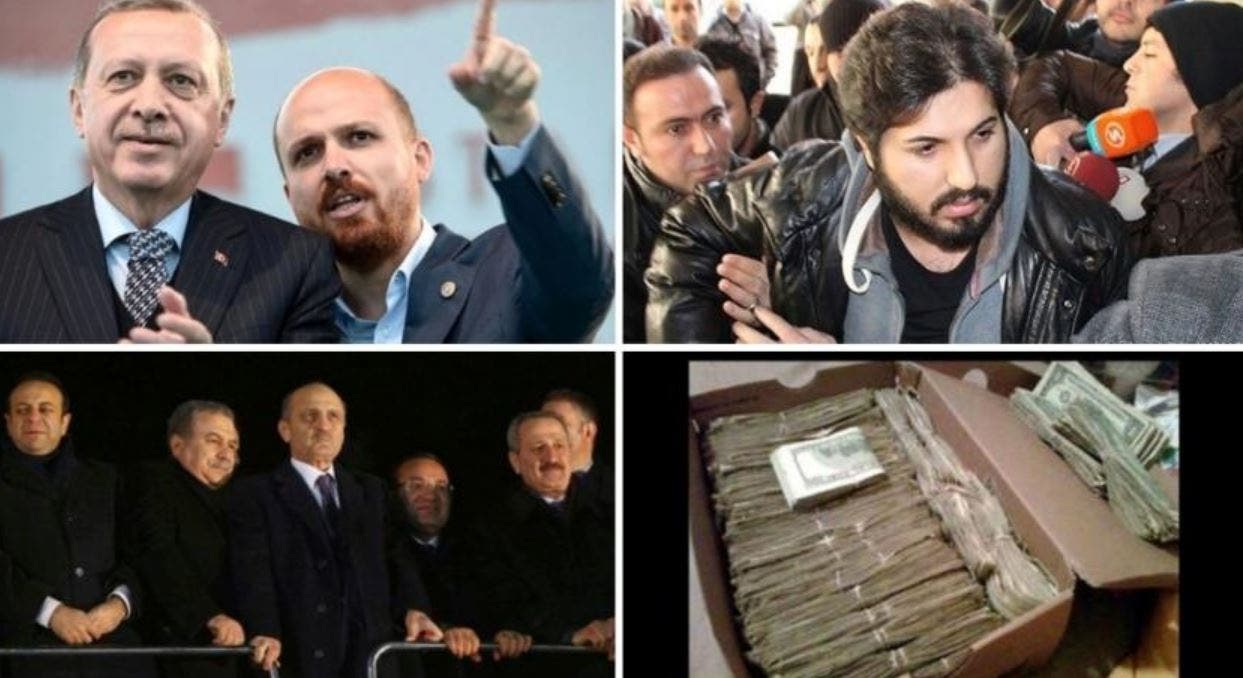 The former Turkish minister was implicated with 3 other ministers and the detained Turkish-Iranian businessman in America, Reza Zarrab, in a corruption case known as (December 17-25), events that took place in that time in 2013 when the Organization The Crime Department raided the homes of these officials. .
But at the beginning of 2015 a commission of the Turkish parliament decided to acquit all the ministers and not to refer them to the Supreme Constitutional Court, for lack of prove sufficient of their involvement in the crimes they were accused of. The Istanbul Prosecutor's Office then issued the decision not to prosecute the suspects, including the Turkish-Iranian businessman and the four ministers.
"Erdogan and media who support him ignore such scandals, and therefore only circulate about social"said the director of a Turkish think tank.
Kemal Ozkiraz, who runs the Eurasia Research Foundation, added that "the ruling Justice and Development Party has already lost many votes after its popularity has waned, so its voting rates are at its lowest."
He told Al-Arabiya.net that "a scandal like the one discussed by the Turkish minister will not destroy the ruling party, but will push hesitant voters to decide not to vote for it in the next elections".
The ministers involved in cases of corruption and obtaining large sums of money and accused of abuse of power, along with Bayraktar, are former Economy Minister Zafer Caglayan, later Interior Minister Muammar Golar, and Egman Bagash, former Union Affairs Minister European.
Bayraktar's recent statements would lead to the reopening of the investigation into this case, but a Republican People's Party source doubted his findings. in advance, because the Turkish president and his son were also involved in this case through the four ministers, as he stated.
The Minister of the Environment and Urban Planning said during the raid on his son's home in mid-December 2013: that he had carried out the orders of Erdogan, then prime minister, when he granted licenses and changed the descriptions of real estate properties, and that Erdogan should resign with him if he asked for his resignation. .
In his recent controversial statements, he reiterated that he is not strong enough to be protected, and that he is not a "thief" and refuses to describe him as a "thief", considering these statements could ultimately lead to his death. .
Read More About: World News