Meng Wanzhou, chief financial officer of the Chinese company Huawei, under house arrest in Canada for three years has flown by in China on Friday after a Canadian judge ordered his release following a deal between Washington and Huawei.
Meng, 49, boarded a plane bound for the city of Schengen, according to television footage, shortly after she was released. in according to the agreement.
On Friday, a Canadian judge ordered the chief's release financial Huawei officer, Meng. The judge concluded Meng's extradition proceedings in a brief hearing in the Vancouver Supreme Court.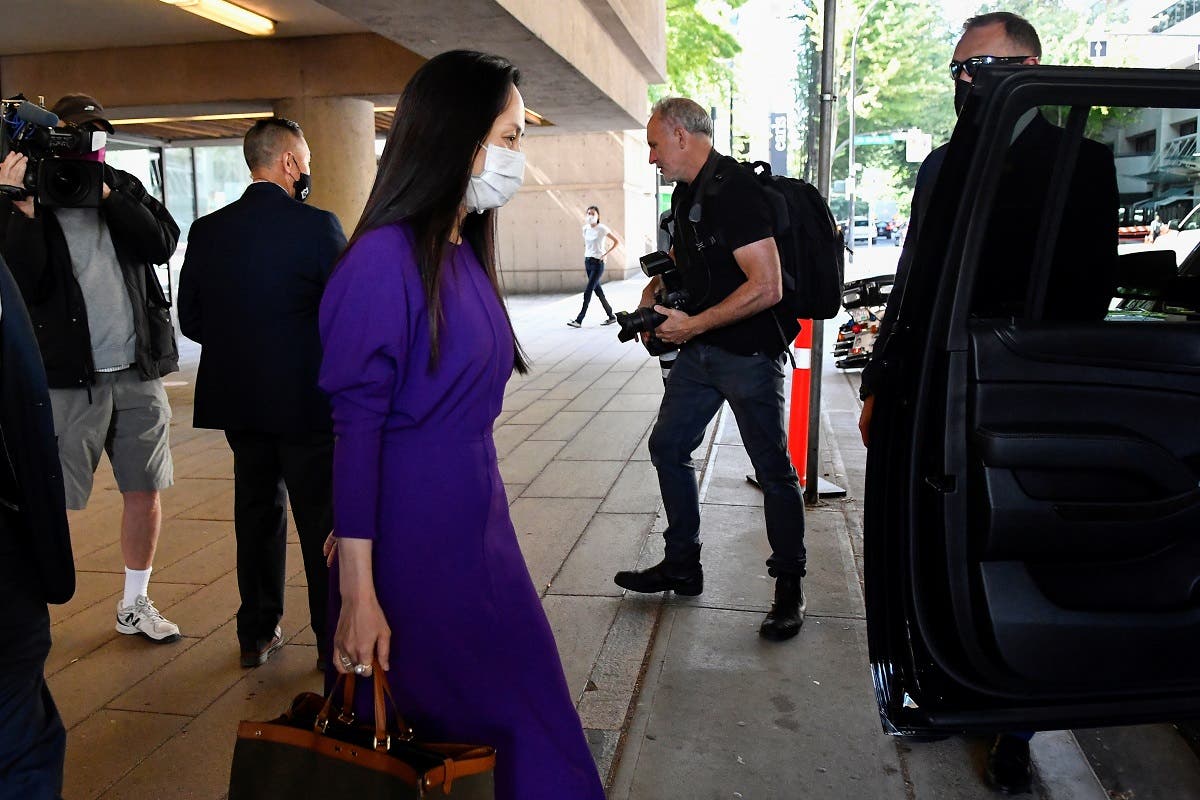 The hearing was held in Meng's presence, just hours after an agreement was reached between Washington and Huawei. "I signed the release order," Judge Heather Holmes said after the hearing.
Afterward, Meng held a short press conference, in which he thanked in particularly the judge, his family and friends.
"In the last three years, my life has been turned upside down – he said -. It has been a worrying period for me, as a mother, as a wife and as an employee of the company".
After the ruling, the Canadian Ministry of Justice confirmed that Meng was "free to leave Canada" and had benefited from "procedural fairness before the courts, in compliance with Canadian law ".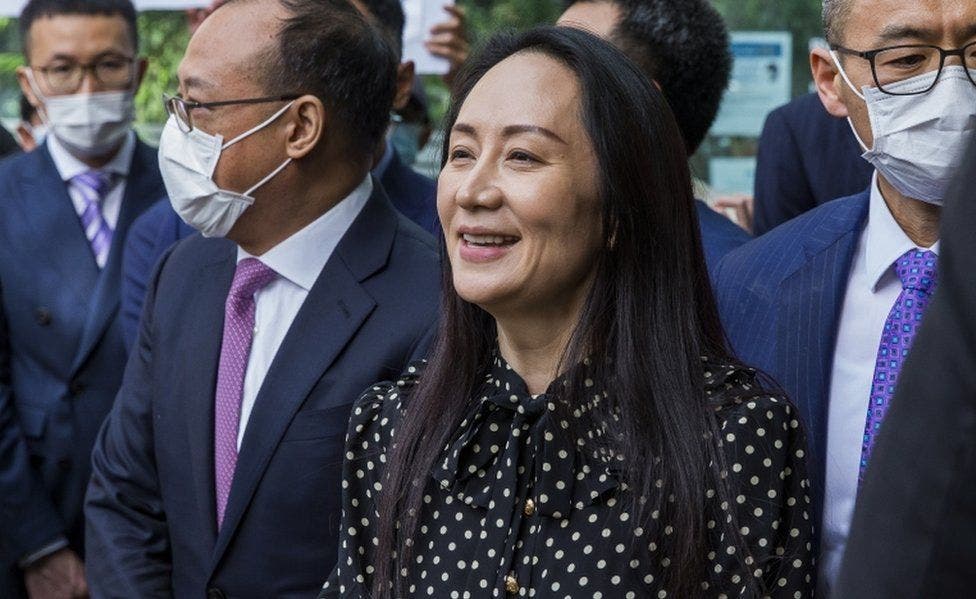 Trudeau confirms the release of two Canadian detainees in China
Canadian Prime Minister Justin Trudeau announced Friday that two Canadians, Michael Spavor and Michael Kovrig, are being held in China since late 2018, they have been released, confirming they are returning in Canada.
This comes shortly after Huawei's CFO Meng left Canada for his country.
"About 12 minutes ago, the plane carrying Michael Kovrig and Michael Spavor left Chinese airspace, bound for in Canada, "said Trudeau in a press conference.
He added: "These two men have gone through a horrible ordeal in over a thousand days. They showed determination (…) and resilience at every step, and they are an inspiration to us all. "
"Since this is a process in course, I can't share the details, "he added.
And the United States Department of Justice announced, on Friday, in a memorandum sent to the Brooklyn Federal Court in New York, which will present, together with the lawyers representing Meng, the financial director of Huawei, a "solution" relating to the criminal charges against her that sparked the political division.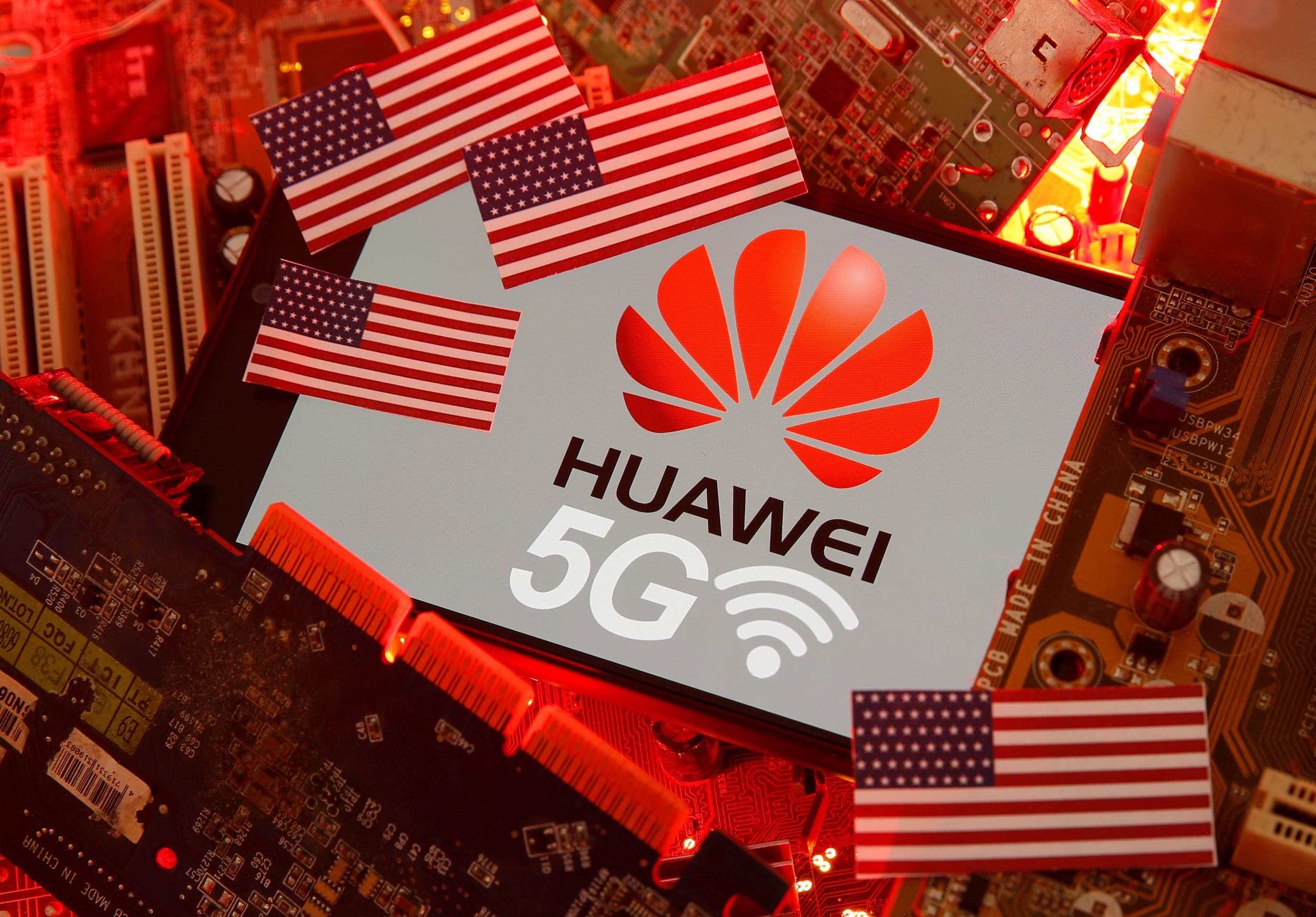 The Ministry of Justice added that the two sides will present the proposed settlement of the agreement on Friday at 1pm.
Canadian authorities arrested Meng in Vancouver in December 2019 on the basis of a US warrant accusing her of defrauding HSBC and other banks by tampering with links between Huawei and its subsidiary Skycom, which was selling telecommunications equipment to Iran. .
This case has exacerbated the split between Beijing and Washington, while Canada is stuck in the legal dispute between the two sides.
Earlier, the Wall Street Journal reported that Meng pleaded guilty to minor charges, while major allegations of fraud related to a Huawei subsidiary's sales to Iran would be dropped.
The newspaper said the deal could allow Meng to return in China without facing prison sentences in the United States.
Canadian public radio "CBC" cited unnamed sources that if the New York court followed the deal, then the house arrest imposed on Meng could be lifted and the case for his extradition to the United States would be dropped.
Meng is the daughter of Huawei founder Ren Changfei and was also a member of Skycom's board of directors.
The US financial system accuses Meng of hiding the company's financial reports, violating US sanctions against Iran and lying to FBI investigators.
Washington, which campaigned against Huawei for selling phones that would allow the Chinese government to spy on Americans, pressured Canada to arrest him.
Meng, who was facing a 30-year prison sentence, was placed under house arrest in Canada after his arrest, while the US Department of Justice lobbied for his extradition.
And China, which described its case as "completely political," has arrested two Canadian citizens, businessman Michael Spavor and former diplomat Michael Kovrig, on suspicion of spying.
In August, the Chinese judiciary sentenced Spavor to 11 years in prison, while no decision has been announced on the Kovrig case.
Western countries accuse China of pursuing "hostage diplomacy" in the Canadian case, which has brought relations between Beijing and Ottawa to the lowest level.
Canadian Prime Minister Trudeau condemned the verdict against Spavor, calling it "unacceptable and unfair", calling the allegations "fabricated".
Read More About: World News