Jordan, Lebanon and Syria signed today, Wednesday, in the Lebanese capital Beirut, the contract for the supply of electricity and the transit agreement necessary to start supplying electricity from Jordan to Lebanon through the Syrian electricity grid.
The Minister of Energy and Mineral Resources, Dr. Saleh Al-Kharabsheh, said the agreement culminated in Jordanian efforts to help the Lebanese brothers meet some of their electricity needs. in implementation of His Majesty King Abdullah II's directives to stay with the Lebanese brothers and support them in overcoming the obstacles they encounter in the energy sector.
Regarding the quantities of electricity that it was agreed to pass to Lebanon, the minister said that it was agreed to supply Lebanon about 150 megawatts of electricity from midnight until six in the morning, and 250 megawatts during the rest of the hours, noting that the possibility of increasing the quantities of energy exported will be studied in Lebanon.
https: // www.youtube.com / watch? v = AmAjJkM_JWk
Minister Kharabsheh confirmed that the supply to Lebanon will come directly from the transmission grids, stressing that the sale price of electricity to Lebanon will not result in any loss for the Jordanian electricity system. in how much the distribution cost will not be included in the sale price.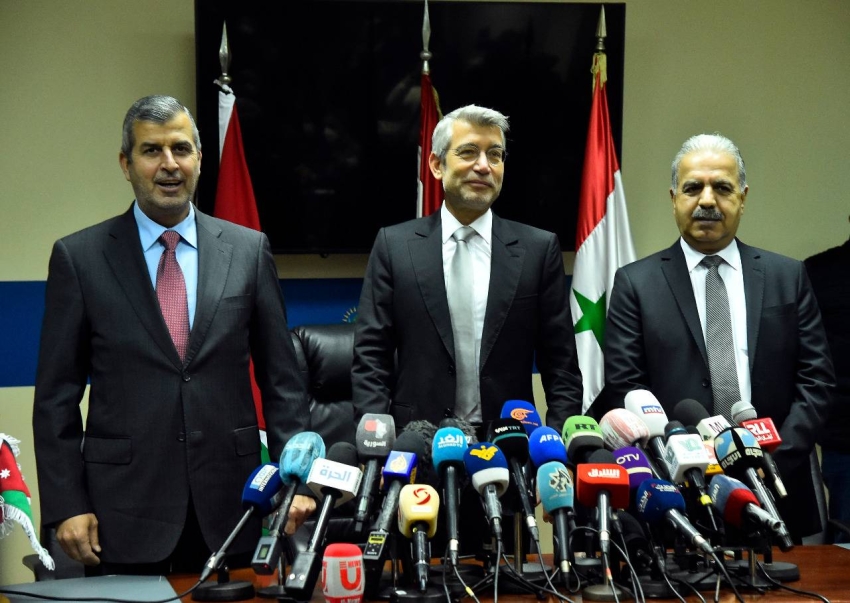 In the presence of the Jordanian Minister of Energy and Mineral Resources, Dr. Saleh Al-Kharabsheh, the Lebanese Minister of Energy and Water Walid Fayyad, and the Syrian Minister of Electricity Ghassan Al-Zamil, the Supply contract and transit agreement and signed by the Jordanian side, the General Manager of the National Electricity Company, Ing. Amjad Rawashdeh, and for the Lebanese side, the President of the Council / General Manager of the Electricity du Liban Ing. Kamal Al-Hayek, while the agreement to cross from the Syrian side was signed by the Director General of the General Organization for Transmission and Distribution of Electricity in Syria, Ing. Fawaz Zaher.
The signing of these agreements is covered in a series of projects carried out by the National Electric Power Company to strengthen the electricity interconnection system with neighboring Arab countries, where the export of electricity to Lebanon will begin under the terms of the signed agreements, which will improve the reliability of the associated electrical systems , will realize technical and economic benefits and contribute to the pursuit of the integration of Arab countries as an introduction to the common Arab electricity market.