UN Secretary-General Antonio Guterres warned that "climate catastrophe is still looming" despite an agreement reached Saturday at the COP-26 climate conference in Glasgow.
In a statement, Guterres felt the World Climate Conference ended with welcome steps in forward, but this is not enough.
It also touched on "the end of exemptions on fossil energy sources, the elimination of coal and the imposition of a carbon tax", as well as guaranteeing financial assistance to the poorest countries.
Furthermore, he added in his statement that "the texts that have been adopted are a compromise … They reflect the interests, the situation, the contradictions and the current state of political will in the world. (…) It is a pity that the common political will was not enough to overcome the profound contradictions ".
emergency method
"It is time to go into emergency mode," added Guterres, noting that the current commitments to reduce emissions do not allow to maintain the target set by the Paris Agreement. in terms of containment of global warming "below" two degrees Celsius compared to the pre-industrial era.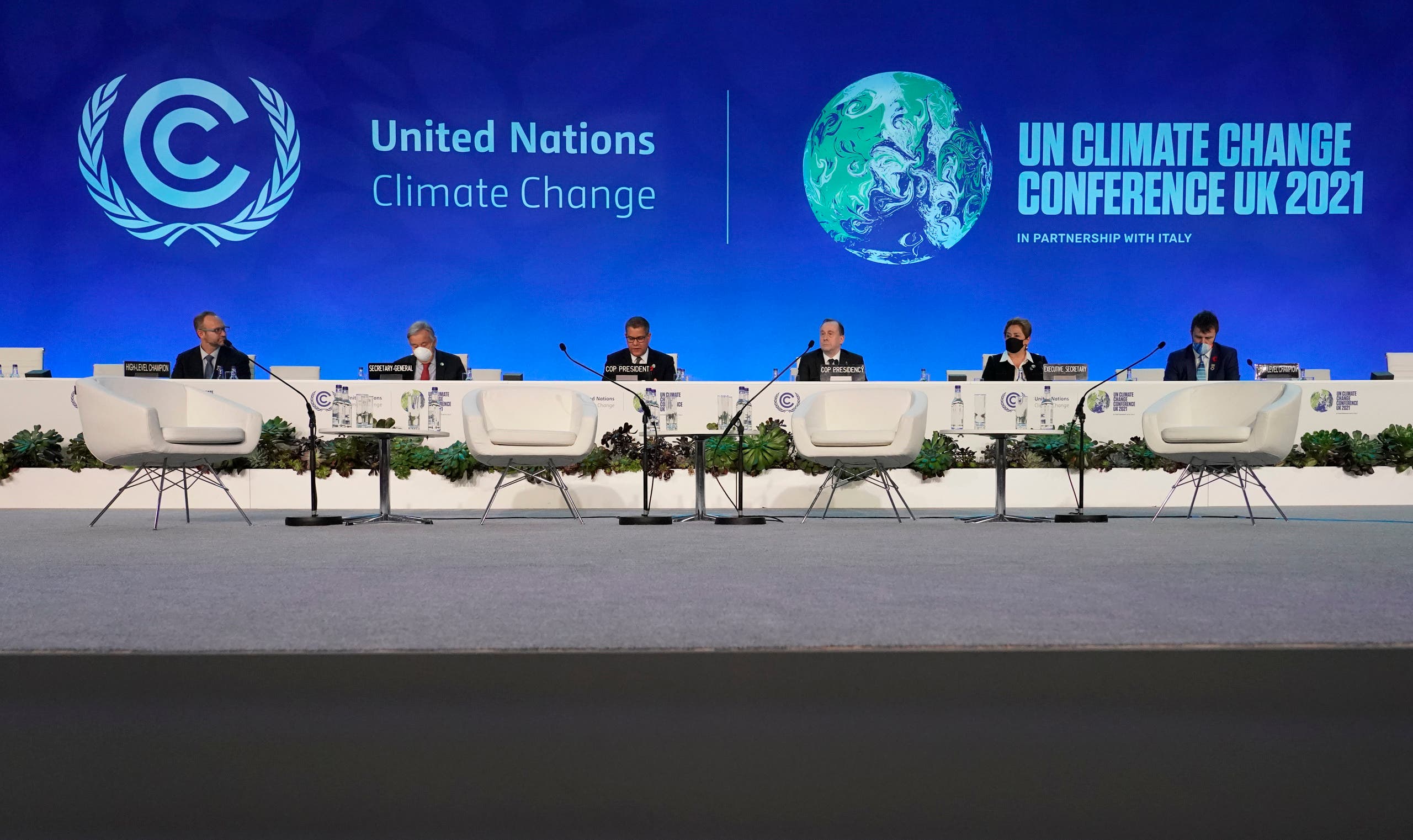 The United Nations climate talks in Scotland have concluded with a global agreement aimed at keeping global warming at least 1.5 degrees Celsius, thus preserving a realistic possibility of saving the world from the catastrophic effects of climate change.
Obligations are not enough
A draft deal released early Saturday recognized that current commitments to reduce greenhouse gas emissions that are causing global warming are nowhere near enough and called for countries to make stricter climate commitments next year. instead of every five years, as currently required.
And scientists say exceeding 1.5 degrees Celsius would lead to extreme sea level rise and disasters including severe droughts, powerful storms and fires that are far worse than what the world is already experiencing.
Read More About: World News