The head of the Transitional Sovereignty Council in Sudan, Abdel Fattah Al-Burhan, confirmed that his country is looking forward to establishing "normal relations". with the United States In order to achieve the common interests of both sides.
This took place during her meeting with the director of the US Agency for International Development and a member of the US National Security Council, Samantha Power, in her office on Sunday, according to the Council's report on Telegram.
Al-Burhan called on Washington to provide support to Sudan for the successful transition period and the establishment of fair elections that would strengthen the democratic process in Sudan.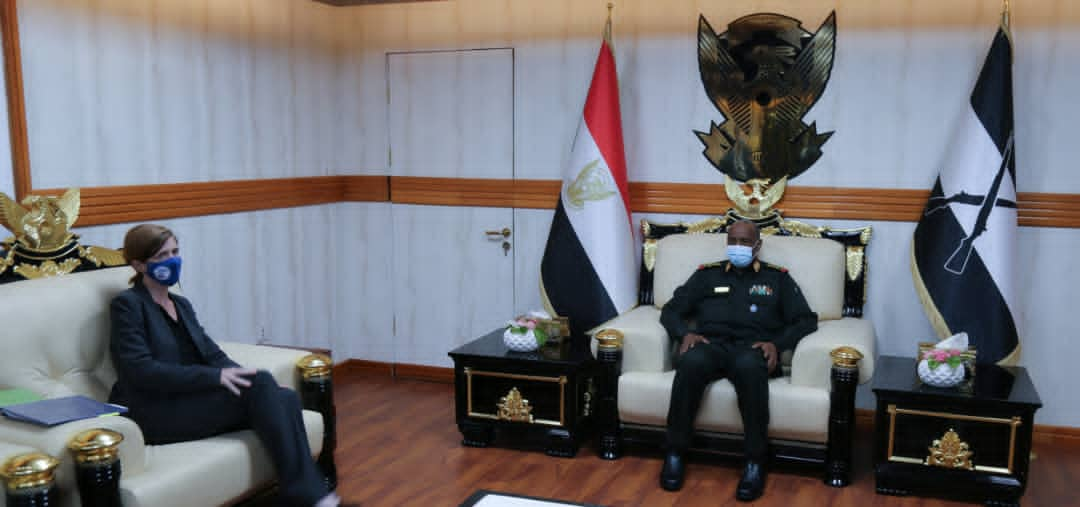 For his part, Power stressed his country's desire to provide aid to Sudan in all fields.
The first ambassador of Sudan in America
Interestingly, in May 2020 the US government approved the appointment of Noureddine Sati as its ambassador, making him Sudan's first ambassador to the United States. in 23 years.
The United States had downgraded relations with Sudan to the level of charge d'affaires 23 years ago. In 1998, Washington expelled the Sudanese ambassador and reduced representation to the chargé d'affaires.
Sudan removed from the terrorist list
On 14 December 2020, The United States raised the name Sudan Officially on the list of state sponsors of terrorism.
Interestingly, Washington has included Khartoum on its list of terrorist sponsoring states since 1993, accusing the Omar al-Bashir regime of providing shelter to extremist groups. This has led to cutting investment and financial aid to Sudan and isolating it from the global banking system.
In March 2021, the US State Department announced that Washington had gotten it 335 million dollars From Sudan to compensate the victims of the 1998 attacks on the US embassies in Kenya and Tanzania, and the American destroyer Cole in 2000, as well as the killing of employee John Granville in 2008.
Read More About: World News