In light of the divisions that Sudan is currently witnessing and the appeals of a million people calling for the reform of the military institution, the president of the Transitional Sovereignty Council, Abdel Fattah Al-Burhan, stressed today, Wednesday, the enthusiasm of the armed forces armed forces and the civilian component to make the transition period a success, "to achieve an elected civilian government that meets the aspirations of the Sudanese people".
A statement from the Transitional Sovereignty Council stated that Al-Burhan met with the Minister of African Affairs at the British Foreign Office Vicky Ford, where he stressed "the commitment to the constitutional document and the preservation of the partnership between the military and civilian components. "
The statement also mentioned that Al-Burhan briefed the British minister on developments in the political situation in the country.
"I am anxious to carry the revolution to the end".
Meanwhile, Sudanese Prime Minister Abdullah Hamdok said on Wednesday that the "Sudanese revolution" has set goals on which the Sudanese agree, which he described as "most eager to bring it to its ends".
In addition, the Sudanese Prime Minister's office said in a Twitter statement that Hamdok met with US deputy envoy Payton Nouf today, and renewed his thanks for the continued support provided by the United States to the democratic civil transition process in Sudan.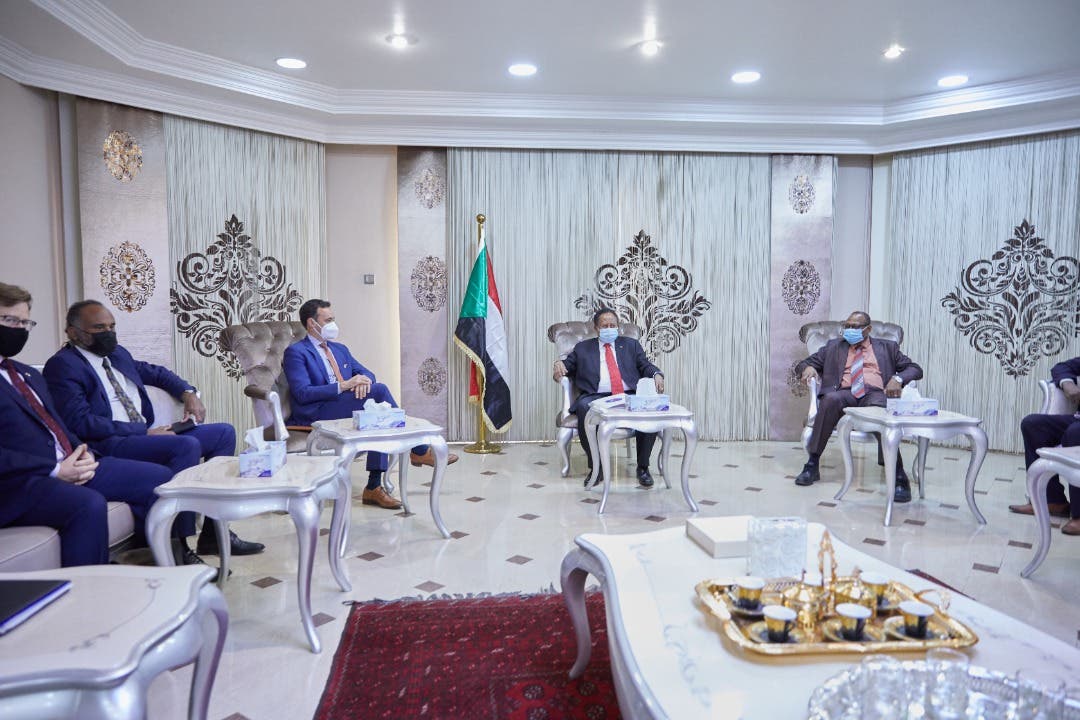 The statement also cites Nouf's office affirming the enthusiasm of the United States in supporting the democratic civil transition in Sudan.
One million invitations
The statements of Al-Burhan and Hamdok come on the eve of a "millionaire" called by Sudanese circles to leave on Thursday in mass processions to support the country's democratic civil transition process, in coinciding with the anniversary of the October movement.
in the meantime in thousands continue to sit in front of the presidential palace in Khartoum, demanding the dissolution of the government and the formation of an independent government of powers.
In this climate, international delegations have intensified their movements in the capital, Khartoum, to contain the crisis, which threatens the transition process in the country, and the British envoy in Sudan, Robert Fairweather, and the US deputy envoy for the Horn of Africa, Peyton Nouf, are engaged in talks with Sudanese officials, to find one via that saves the civil transformation process and reduces the challenges of relocation.
Read More About: World News