Today, Tuesday, Saudi Aramco announced major expansions in its industrial investment program (Namaat Aramco), with the signing of 22 new memoranda of understanding, as well as a joint agreement venture, focused on capacity building in four main sectors: sustainability, technology, industrial services and advanced materials.
Namaat aims to exploit the vast opportunities available in the Kingdom to create new value and drive economic growth and diversification.
Saudi Aramco President Yasser Al-Rumayyan said, "Saudi Aramco continues its leadership in enabling and improving sustainable infrastructure and industrial technology in the Kingdom through large-scale investments and key partnerships, such as the Enhancing Total Value program. Added to supply the United Sector (IKTVA) and the like Comes the Namaat Program. There is no doubt that such initiatives help drive economic growth and further diversification, ensure greater reliability of energy supplies, effectively localize the industrial supply chain and create better job opportunities and skills. "
Commenting on the signing of these memorandums, Saudi Aramco President and CEO Amin Hassan Al-Nasser said: "The Namaat program offers our global and national investor partners great opportunities to participate in Saudi Aramco's strategy to achieve growth and sustainability future, and play a vital role in increasing the value added in the supply chain.Energy and chemicals.Our partners can benefit from a wide range of financial and infrastructure incentives through the government's partner program and these initiatives will help support the program (Namaat) and will encourage more investments that improve technical and environmental aspects. The Kingdom is developing and changing in various fields and Saudi Aramco is proud to be an important engine and pillar to enable and support change and development to achieve sustainability and prosperity. We are confident that the sectors we aim for will provide large, attractive and rewarding opportunities for all investment parties and contribute to the development of an industrial system, a world-class business environment and a competitive supply chain within the Kingdom as well as creating jobs of work, so we encourage other companies to share ".
The 22 new Memoranda of Understanding signed under the Namaat program include:
Solvay – Memorandum of Understanding aims to pursue the development of advanced non-metallic materials and the localization of the complex value chain.
DHL Supply Chain Company – An agreement to assess the feasibility of setting up an industrial supply and logistics center serving the Kingdom and the Middle East.
Veolia – A Memorandum of Exclusive understanding to ascertain the commercial viability of creating a world-class integrated waste management company, along with a strategic entity in the Kingdom.
Air Liquide, Halliburton and the Public Investment Fund, Baker Hughes and the Public Investment Fund, Lind and Schlumberger and the Public Investment Fund – 3 separate, non-binding MOUs to evaluate CCS opportunities and potential partnerships.
Arab International Steel Construction AIC, Gulf Steel Works GSW, Siang, Sandan and Nofal Arabia Middle East Limited (Narmel) – 5 separate MoUs on prefabricated building components.
Samsung Engineering Co., Ltd., Hyundai and Saipem – 3 separate engineering, procurement and construction memoranda of understanding.
Eleon and Green Groves – separate memoranda of understanding to assess the feasibility of locating nature-based solutions.
Honeywell – Memorandum of Understanding to create a joint venture that will develop and implement next generation digital solutions that improve efficiency and sustainability and enable operational excellence for industrial facilities.
Gulf Modular Industry, a memorandum of understanding to verify the feasibility of the development and use of non-metallic applications in the manufacturing process of prefabricated buildings in the construction sector.
Armork Company – Memorandum of Understanding to verify the feasibility of developing and using applications in non-metallic polymer concrete in the construction sector.
Shell, Advanced Metallurgical Group (AMG) and United Manufacturing Company – a tripartite memorandum of understanding on the extraction of metals from industrial waste in valuable products for the production of metals and catalysts.
Aviva – a memorandum of understanding aimed at creating a strategic alliance that contributes to the localization of the implementation and development of various digital technologies, including artificial intelligence (AI), machine learning (ML) and digital twinning .
Baosteel Company – Memorandum of Understanding to lead one studio engineering and develop the plans needed to build, own and operate an integrated steel sheet plant in the Kingdom.
As a result of Saudi Aramco's continued support of the business industry, a joint agreement was implemented venture between Siah and Dussur to locate the seamless tube and tube industry in stainless steel.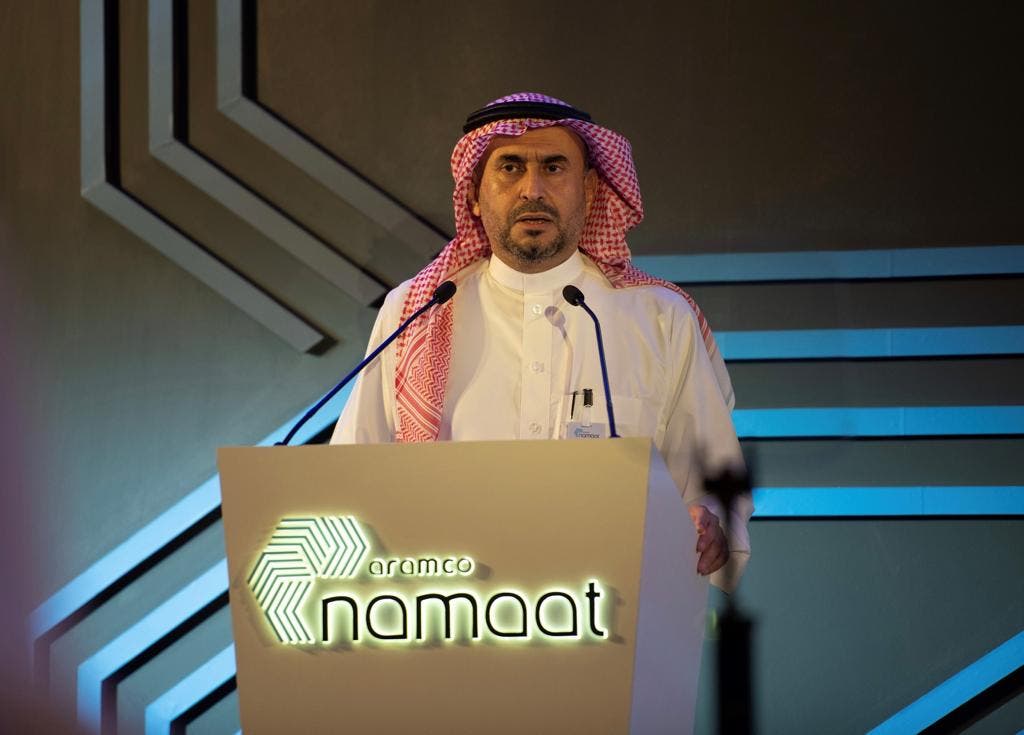 For his part, the vice president senior of Saudi Aramco's technical services, Ahmed Al-Saadi, said: "Through Namaat, Saudi Aramco is attracting global partners who share the same goal of continuous industrial development. These partnerships embody the great attraction the Kingdom enjoys with international companies and opens the road to "The path to new innovations in materials, processes and solutions. We aim to obtain a competitive advantage and benefits for the environment, ours business, our partners and the energy and chemical sector more in general, making use of the financial, financial, tax and regulatory incentives provided by the Government Partner Program. "
four areas
Namaat focuses on investment in four main areas fully aligned with Saudi Aramco's objectives, which are:
Sustainability: Saudi Aramco's carbon intensity levels are already among the lowest in the exploration and manufacturing sector, it applies circular economy concepts to reduce waste and aims to further reduce emissions through the application of green technologies, including CCS.
Technology: Through its digital transformation program, Saudi Aramco leverages the advanced technologies of the Fourth Industrial Revolution and implements new solutions that improve operational efficiency and improve performance in terms of safety, reliability, cost and environment.
Industrial services: to keep your advantage in terms of supply reliability and cost reduction, Saudi Aramco aims to achieve greater efficiency in the supply chain through improvements in inventory management, procurement, logistics and location level.
Advanced Materials: Saudi Aramco is stepping up innovations in non-metallic materials that offer potential benefits in the building and construction, oil and gas, renewable energy, automotive and packaging sectors, leveraging advanced solutions to maximize the value of each hydrocarbon atom that produces.
(Namaat) is a continuation of Saudi Aramco's pioneering program to enhance the total value added of the supply sector in the Kingdom (IKTVA), launched in 2015 to improve supply chain efficiency through localization, skills development, knowledge transfer and job opportunities. And then in in line with other major initiatives aimed at providing a world-class energy and industrial ecosystem in Saudi Arabia, such as the King Salman International Complex for Maritime Industries and Services, the King Salman Energy Complex (SPARK) and the futuristic Innovation Center "Laboratorio 7".
The new MoUs announced today also build on previous MoUs first revealed in November 2020 and included a horizon of cooperation with Shell and Advanced Metallurgical Group (AMG) for recycling to develop new mining activities of waste metals and convert them in valuable products for the production of metals and catalysts, as well as opportunities for business with Suzu XDM 3D Printing Co., Ltd., in the field of industrial 3D printing.
Read More About: Business News