An artist and translator still stuck in Afghanistan appealed to Western countries in one moment in which the last US soldiers have given up on their hopes of immediately leaving the country.
Frishta, who uses a pseudonym for security reasons, is among the people who have not been able to get out of Afghanistan.
Two days before the terrible suicide bombing that killed more than a hundred people near the Kabul airport, he had tried to leave for France as part of the evacuation operations, but without success.
She returns after a long wait with her five-month-old baby and five-year-old daughter, still "nervous" due to the chaos and Taliban shootings. Near the airport.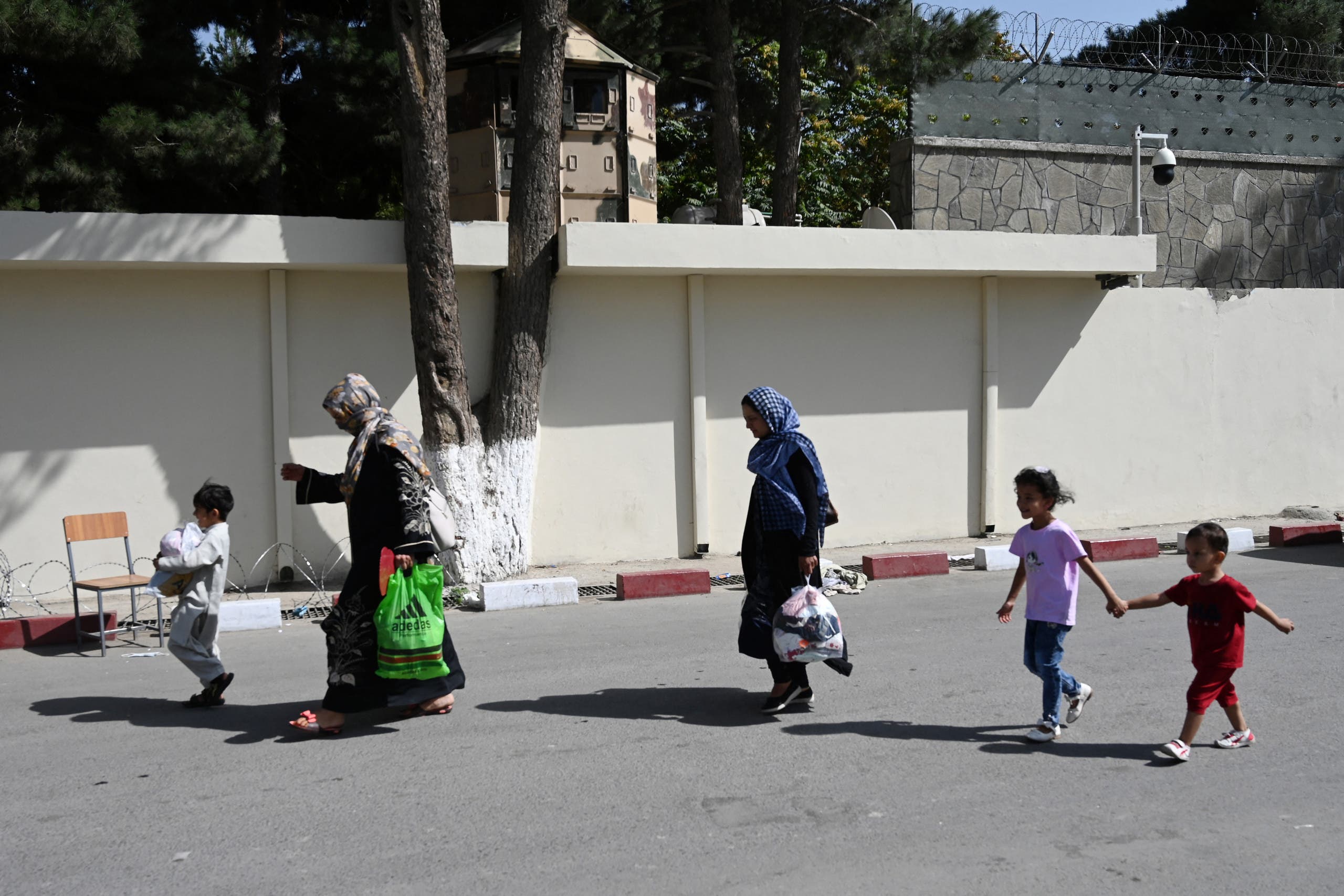 She is now confined to her home in Kabul and reflects on the unfortunate tragedy. "Over the course of a 20-year war, we did our best to build a country for progress … we were a vital mass," explained the 33-year-old painter. in a telephone interview with Agence France-Presse.
"Please think of the innocent people they don't have via out of this hell, "says Frishta, who is supported by others in a gathering of French cultural figures. "Other countries shouldn't be silent. If they recognize the Taliban regime, our future will only get darker."
He says he has "nothing but to wait" as he limits his exit. "It is very dangerous for me as a woman and as an artist. We cannot trust the Taliban, there is a huge difference between their words and their actions."
During the long years of the conflict, whose work, full of bright colors and faceless women, echoes her, she never wanted to leave her homeland while carrying out many projects and organizing seminars and exhibitions.
But with the advance of the Taliban fighters, he decided to move in India with his family, but the sudden fall of Kabul prevented him from doing so.
"We just want to live in pace"
In a related context, a feeling of bitterness grips "John", a former interpreter who was called by this name the soldiers of the North Atlantic Treaty Organization. He worked mainly for Romania, where only five Afghans were evacuated, despite his long presence in Afghanistan, with over 1,800 soldiers at the height of its presence.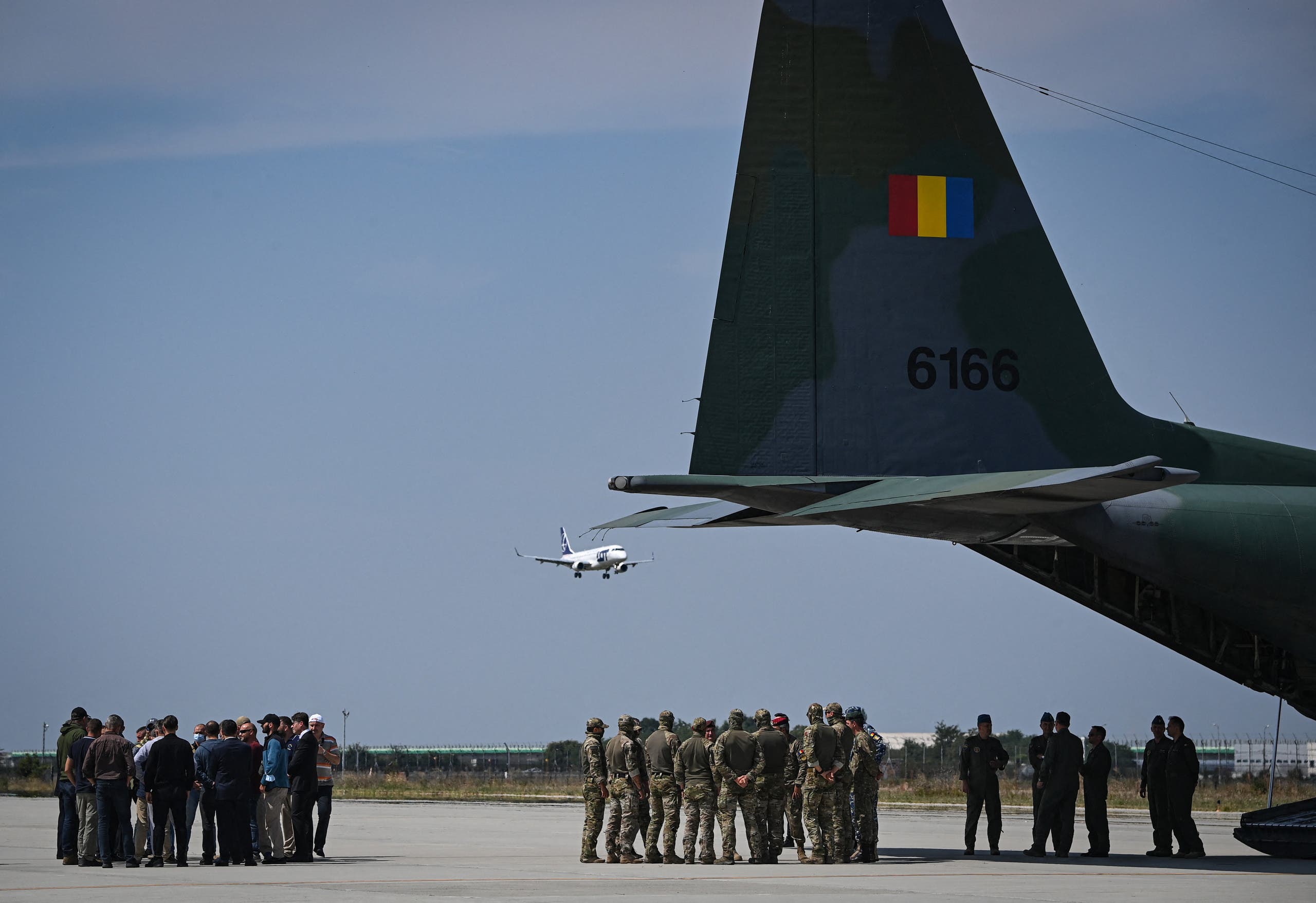 "John" says he is being threatened by the Taliban, "despite the announcement of a general amnesty, the fighters of the movement are moving from home in home "chasing their enemies.
After the bloody attack near the Kabul airport, he gave up the idea of ​​heading to the airport, but is still armed with hope.
And he wrote in a letter to Agence France-Presse: "Keep the promises you made to comrades in war, evacuate from Afghanistan to any place. We just want to live in pace".
From Vienna, the young Afghan doctor Sima Mirzai also denounces the indifference of the West.
Mirzai moved in Austria at the age of six, helplessly witnessing the sufferings of his motherland. He made great efforts to get his two relatives out, "who are at risk because they worked for American NGOs," he said. in a café in the Austrian capital.
The 26-year-old woman, specialized in child psychiatry, he adds: "The authorities are watching from above in low … and their indifference is inhuman and shameful ".
His parents, belonging to the Hazara minority, fled the Taliban regime in the late 1990s and ended up by chance after a long journey. in Austria.
Austria currently has more than 40,000 Afghan refugees, which is the largest Afghan community among European Union countries in proportion to the population, but it is the country that takes the most severe position now by refusing to accept new immigrants.
"Many politicians do not want the migration crisis of 2015 to be repeated, but they forget our great and positive contribution to society," says Sima.
Read More About: World News