During a visit to Beirut today, US Senator Richard Blumenthal said there is no need for Lebanon to rely on Shipments of Iranian fuel.
His comments came during a press conference held in Beirut.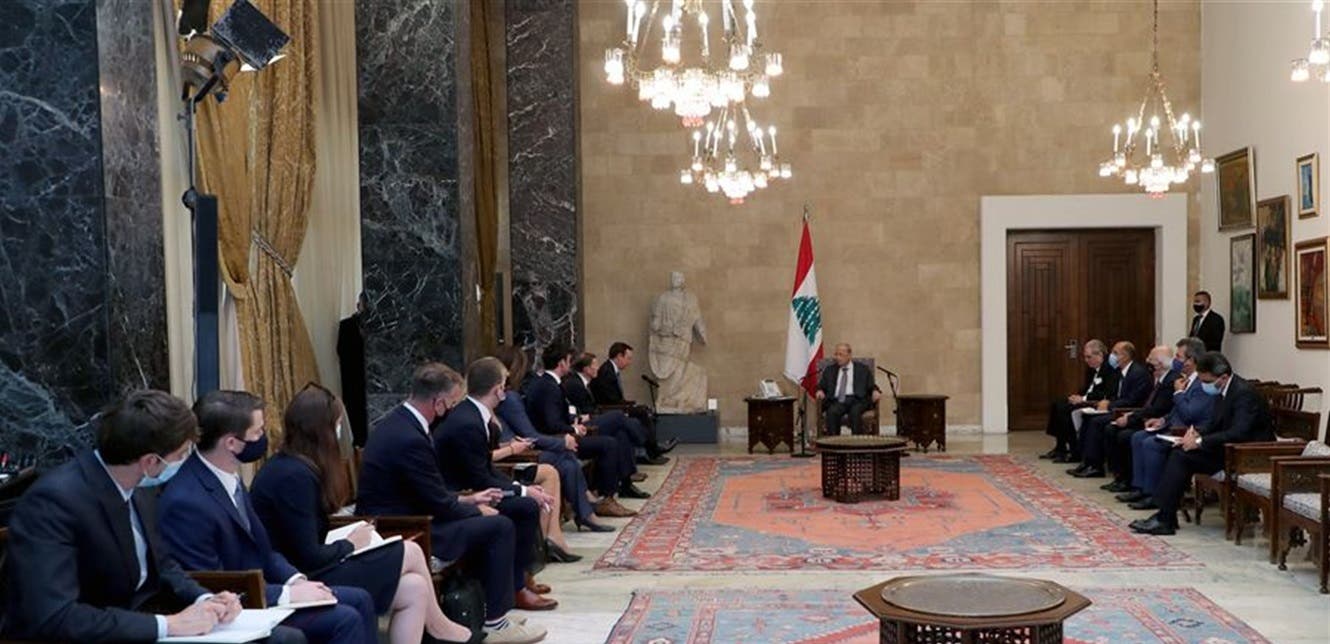 The United States Ambassador in Lebanon had previously informed the Lebanese president of the US administration's decision to help Lebanon obtain Egyptian gas from Jordan via Syria.
It has also been said in precedence that the Syrian territories would be taken as an Egyptian gas corridor in Lebanon, in the previous visit by the Syrian oil minister to Baghdad.
Earlier, Lebanon's interim government energy minister Raymond Ghajar said on Wednesday that he had not received a request to import Iranian fuel, thus confirming that "Hezbollah" bypassed the state in its move to importing fuel from Iran.
In response to a question about the Iranian expedition, the minister told reporters: "Our role is limited to the import permit … we have not (come) to ask for permission." In response to another question as to whether this meant the ship arrived without permits, Ghajar said, "We have no information. We have not been asked for permission. That's what I'm just saying."
The party, founded by the Iranian Revolutionary Guards in 1982, announced last month that an Iranian oil shipment was in voyage to Lebanon to help alleviate severe supply shortages, e in later announced two more expeditions.
The main activities and services in Lebanon were forced to close or cut down on business due to the fuel crisis resulting from a wider financial meltdown.
Lebanese Parliament Speaker Nabih Berri said Tuesday he welcomes any support, including Iran, to help Lebanon out of its crisis.
And the site web of Tankers Trackers, which specializes in tracking the movement of ships, said on Monday it was the first Iranian ship to carry fuel in Lebanon was in journey to Suez in Egypt. The site web indicated that the second tanker carrying a cargo of petrol has not yet departed, while the third tanker is still loaded with petrol at the port.
For months, Lebanon has suffered from a severe fuel shortage that has affected the work of several vital sectors, while black market traders and smugglers are active on a large scale. in all over the country, hoping to sell them at prices much higher than the official price, or smuggle them in Syria.
On the 25th of last month, although the ship was not yet in navigation, the Iranian guide's adviser for international affairs, Ali Velayati, threatened Israel if it hit that ship.
Read More About: World News