Today, Thursday, the Lebanese capital experienced violence that brought to mind the specter of civil war and sectarian fighting, especially after the clashes that broke out between the areas of Chiyah and Ain al-Rummaneh, which in previously formed a line of contact.
While thearea Tayouneh, near the Beirut Palace of Justice, experienced a massive displacement of residents, according to the official news agency reported in evening, after 6 people were killed and more than 30 injured, according to an initial report announced by the Ministry of Health.
spark clashes
At the same time, the army deployed heavily in thearea in an attempt to contain the violence that broke out as early as 12 noon, after supporters of the Amal movement and Hezbollah demonstrated in front of the Palace of Justice against the investigator in the Beirut Port Case, Judge Tariq Bitar. However, things quickly deteriorated in followed and transformed in shootings, bullets and bullets.
Armed men from the two parties paraded their heavy weapons on the outskirts of Beirut, while snipers were deployed on the roofs of the houses.
incentive campaign
These developments came after a campaign of criticism and incitement launched by Hezbollah and Dai media local in its orbit against Judge Bitar, accusing him of not being impartial, after asking to question ministers and security officials allied to the party.
On the other hand, international calls for moderation and the maintenance of judicial independence came from the European Union, the Arab League, the United States, France, Egypt and others.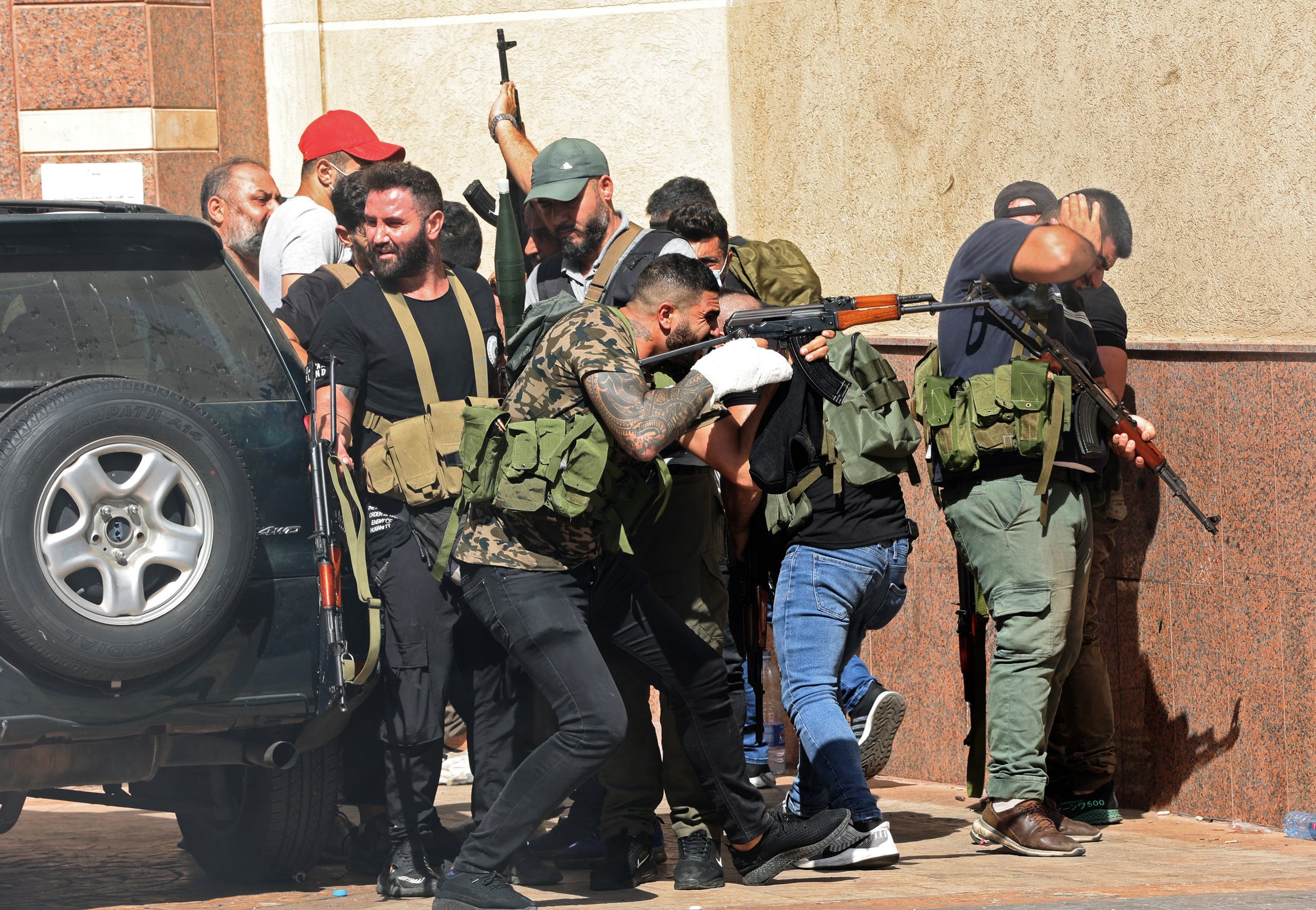 In the same context, the Prime Minister stressed the importance of maintaining the pace, inviting calm and an investigation into what happened in collaboration with the security forces.
While today the opposition politicians accuse Hezbollah of inciting riots, after inciting for days against Bitar, undermining the independence of the judiciary.
Read More About: World News