After the Russian-led Collective Security Treaty Organization (CSTO) announced the dispatch of forces of pace in Kazakhstan, which has been mired in chaos and protests for two days, China declined to comment.
Foreign Ministry spokesman Wang Wenbin stressed during a press conference today Thursday that his country "considers what is happening. in Kazakhstan as an internal issue, expressing confidence that the authorities will be in able to adequately resolve the situation ".
He also expressed Beijing's hope that the situation would quickly stabilize to restore social order and indicated, according to Russian agencies, that China and Kazakhstan are friendly neighbors and strategic partners.
"Accusing third parties"
While Russia has accused foreign parties of fueling the situation in the country. And the foreign ministry announced in simultaneous statements to consider events in Kazakhstan a foreign attempt to undermine the security of the country.
He also added that Moscow will take additional measures to counter terrorism.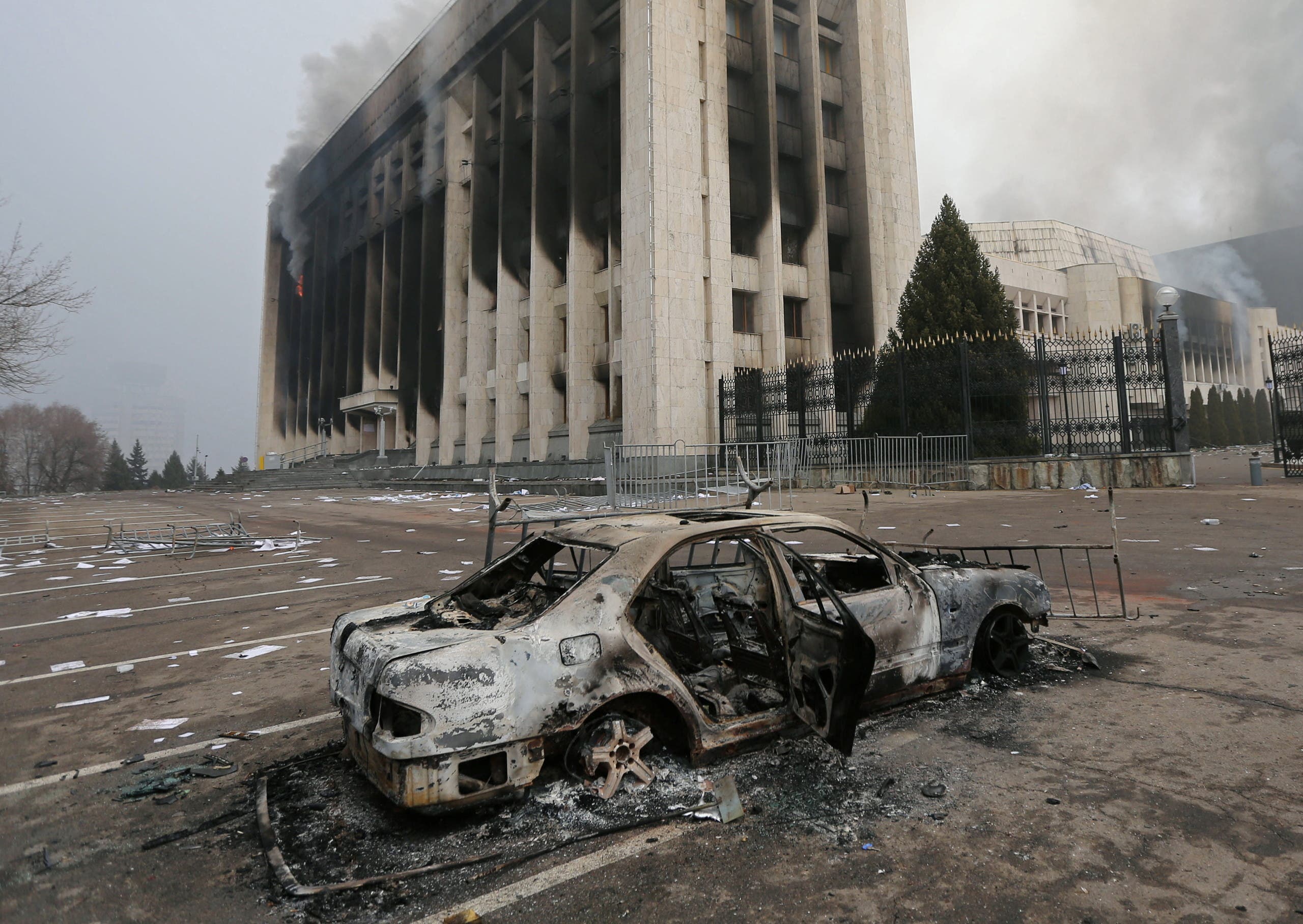 The Collective Security Treaty Organization, which includes units of the Russian Armed Forces and the Republics of Belarus, Armenia, Tajikistan and Kyrgyzstan, has announced that it will send pace, after an appeal to the Kazakh president, Kassym-Jomart Tokayev, to help him quell the violence that has engulfed one of the largest cities in the country, killing dozens of civilians, security men and demonstrators.
Anger at the increase in the price of fuel
Interestingly, the demonstrations were initially sparked by anger over rising fuel prices, but their scope quickly expanded, including opposition from former President Nursultan Nazarbayev, who still retains extensive powers in the former republic. Soviet, despite his resignation in 2019 after ruling the country for nearly three contracts.
Nazarbayev, 81, is widely regarded as the main political force in the capital, Nur-Sultan, which bears his name.
His family is also believed to control much of the country's economy, the largest in Central Asia. However, the man did not appear in public nor has he made any statements since the protests began.
Read More About: World News