Uncovering the Surprising Connection Between Yellowstone and Pitch Black
In the world of Yellowstone shows, there's always something surprising hiding under the surface. For some fans of the Paramount Network series, the lack of Season 5's conclusion on the 2023 TV schedule has left some time to really ponder the world of the Kevin Costner-led series. Some of those thoughts have been around how Cole Hauser, Rip Wheeler himself, appeared in Pitch Black opposite Vin Diesel. Fans were shocked to learn he was in the early 2000s flick, and to be totally honest, I am too.
Instagram Sparks the Revelation
It all started on Instagram, as users reacted to a meme that showed Hauser as his Yellowstone character, right next to his clean-shaven self. Are you truly prepared to see what the man looked like as sneaky bounty hunter William J. Johns? If so, take a look at this comparison between the Cole Hauser of 2000 and the Hauser of today: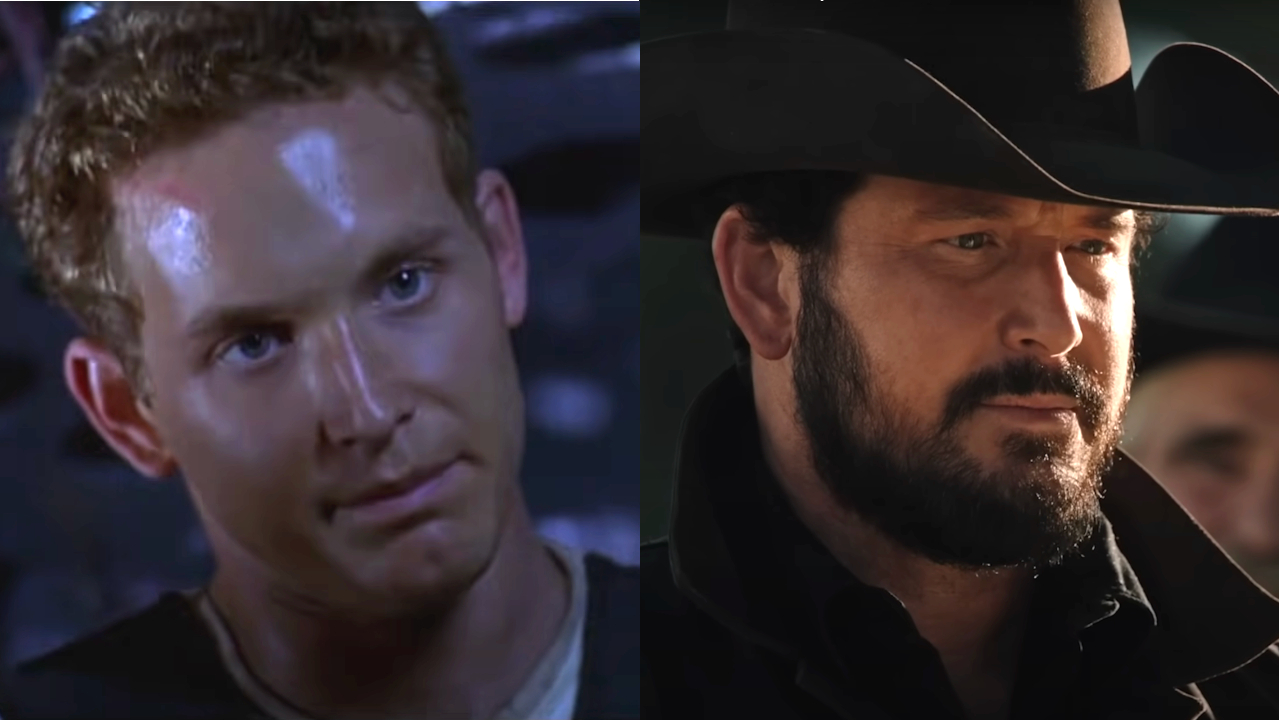 That photo kicked off a rabbit hole of reactions that linked the man portraying Rip Wheeler not only to his 2000 sci-fi/action flick with Vin Diesel, but also to another Diesel-adjacent movie. Prepare for a rollercoaster of comments that IMDb would be proud of:
"Dude I first saw that guy in pitch black with Vin diesel and my gf told me like "Yeah, same guy." I said bullshit. And I'll be damned it's the same guy. Amazing actor." – @westward_wonder_lust
OMG IT'S THE SAME ????PERSON????… AFTER ALL ????HE???? IS AN ACTOR ❣️???????? -nilabunkers
"Fast and furious vs Yellowstone" – @tlinnane13
"I never realized until recently he was the same guy from F&F2" – @durial_taylor
Cole Hauser's Transformations
Yee howdy, those folks on the internet weren't wrong. The difference between a fresh-faced Cole and his Rip-ified form is pretty much night and day. A fact that's only funnier considering the source we're using for comparison in this given conversation. It should also be noted that even on the basis of performance, Yellowstone's Rip Wheeler and Pitch Black's William J. Johns are just as vastly different.
This whole debacle hits me on two different levels. First, I totally forgot that Mr. Hauser was in Pitch Black, the cult sci-fi hit that introduced us all to Vin Diesel's Richard B. Riddick. I kind of feel like I need to take a beat and revisit that series, as well as what we know about Riddick 4: Furya.
But second, and just as importantly, Cole Hauser was also Carter Verone, the douchey baddie in 2 Fast 2 Furious. The movie took place at the beginning of the Fast and Furious Timeline, and I kind of forgot he's supposed to be an Argentinian drug lord. However, now that I've remembered his involvement in the movie, and have been thinking about his participation in Pitch Black and Yellowstone too, I can clearly see that this guy has range.
Experience the Transformations
To see this transformation for yourself, and to try and comprehend that one guy played all these roles, fans of Taylor Sheridan's neo-noir western can binge every Yellowstone episode with a Peacock subscription and rent or buy Pitch Black on Amazon.