Demonstrations began in the Sudanese capital on Wednesday as security forces prevented travel between Khartoum and the city of Omdurman, according to the Al-Arabiya / Al-Hadath correspondent.
He also explained that the security authorities again prevented circulation in Ben Khartoum and Omdurman, closing the bridge over the White Nile, after opening it for hours in the morning.
Communication breakdown
Furthermore, he claimed that the direct communication service between cell phones has been stopped in the whole country, in addition to the continued interruption of the Internet.
Earlier today, Sudan's Independent Medical Committee called on the security services not to use violence against protesters.
He also urged the protesters to join the pace and avoid contact with the police and security forces.
Interestingly, today's demonstrations come in response to the appeals of several coordinators in the country, under the title "Nov 17 Million". Yesterday, the coordinators of the Omdurman resistance committees indicated their support for the demonstrations, but made it clear that they would be content with a "sit-in of a day " in Al-Arbaeen Street.
These movements and protests come as international efforts continue to urge a solution to the political crisis.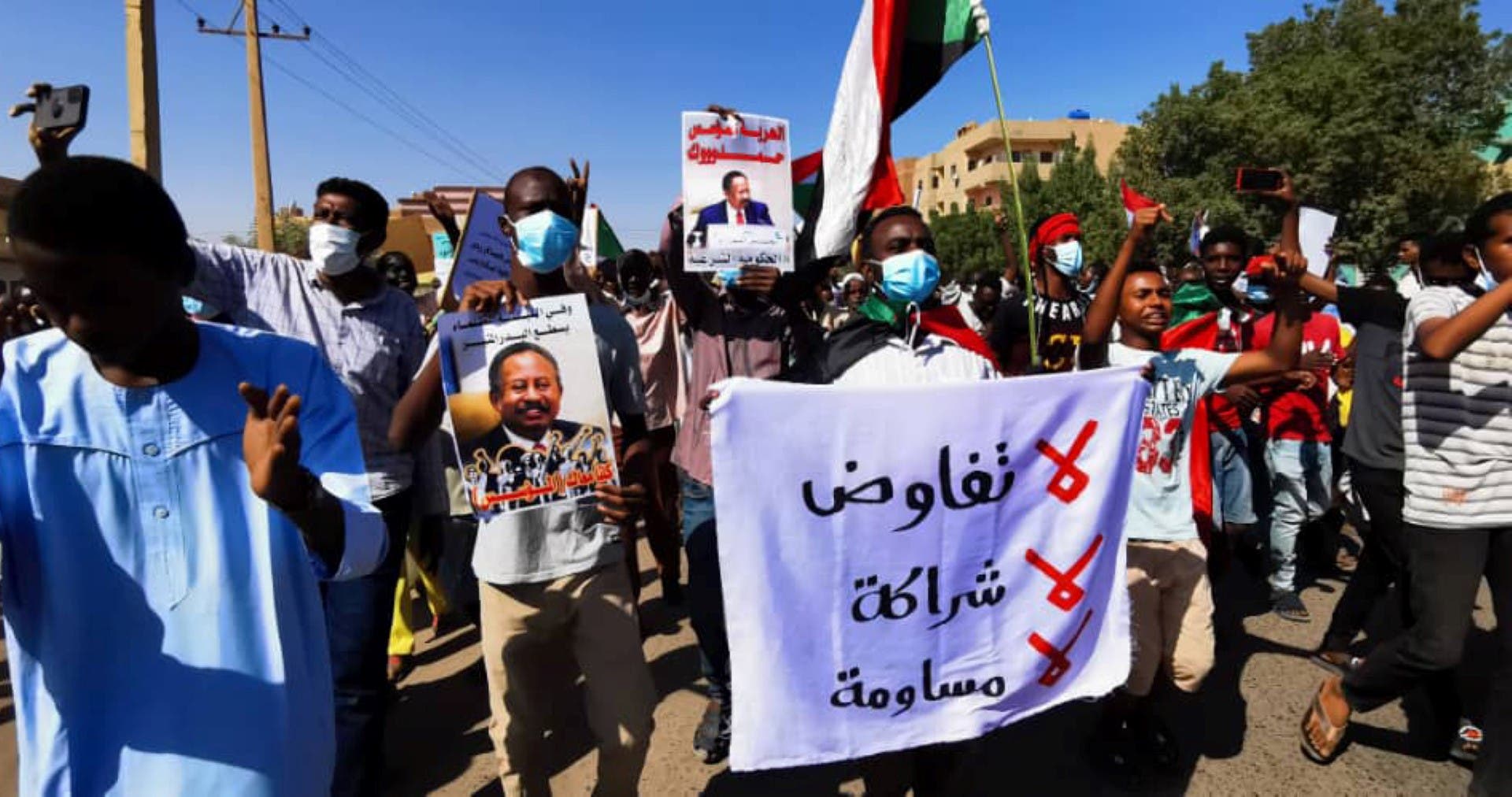 international efforts
After several meetings held by United States Secretary of State for African Affairs, Molly Vey, in Khartoum on Monday, and her meeting with Corresponding Prime Minister Abdallah Hamdok and Army Commander Abdel Fattah Al-Burhan, the 'Norwegian Embassy today announced that the Norwegian envoy in Sudan, Endre Stiansen, arrived in the capital to urge the parties to return to the democratic transition path.
These efforts were launched after last October 25 (2021) day in to which Al-Burhan announced the dissolution of the government and the Sovereignty Council and the suspension of some provisions of the constitutional document. Meanwhile, a campaign of arrests and detentions was waged which included a number of civilian leaders, ministers and officials in a number of parties and coordination.
Read More About: World News