The conservative German candidate for chancellor, Armin Laschet, has confirmed that the Christian Democratic Union wants to form the next government, despite the decline in results in the legislative elections that took place today, Sunday.
Laschet said he will do his best to form a government led by the Christian Democratic Union and its Bavarian ally, the Christian Social Union.
At the same time, he stressed that the conservative camp cannot be satisfied with the drop, which manifested itself in obtaining between 24.2 and 24.7 per cent of the votes, against 24.9 and 25.8 per cent. one hundred for the Social Democrats.
In turn, the leader of the Social Democrats, Olaf Schultz, felt that German voters had chosen him as the "next chancellor" on the basis of the preliminary results of the legislative elections that took place on Sunday. in which his party has surpassed the Conservatives by a small margin.
"It's a great success and the night will be long, that's for sure," said Schultz. "Another thing is certain, a large number of citizens have chosen the SPD because they want to change the government, and also because they want the next chancellor to be called Olaf Schulz".
Little progress for the socialists
German Social Democrats got a slight edge over the Conservatives in today's legislative elections, according to estimates based on preliminary results.
The Social Democrats, led by outgoing Finance Minister and Vice-Chancellor Olaf Scholz, won between 24.9 and 25.8 percent of the votes, against 24.2-24.7 percent of the Christian Democratic Union led by Angela Merkel.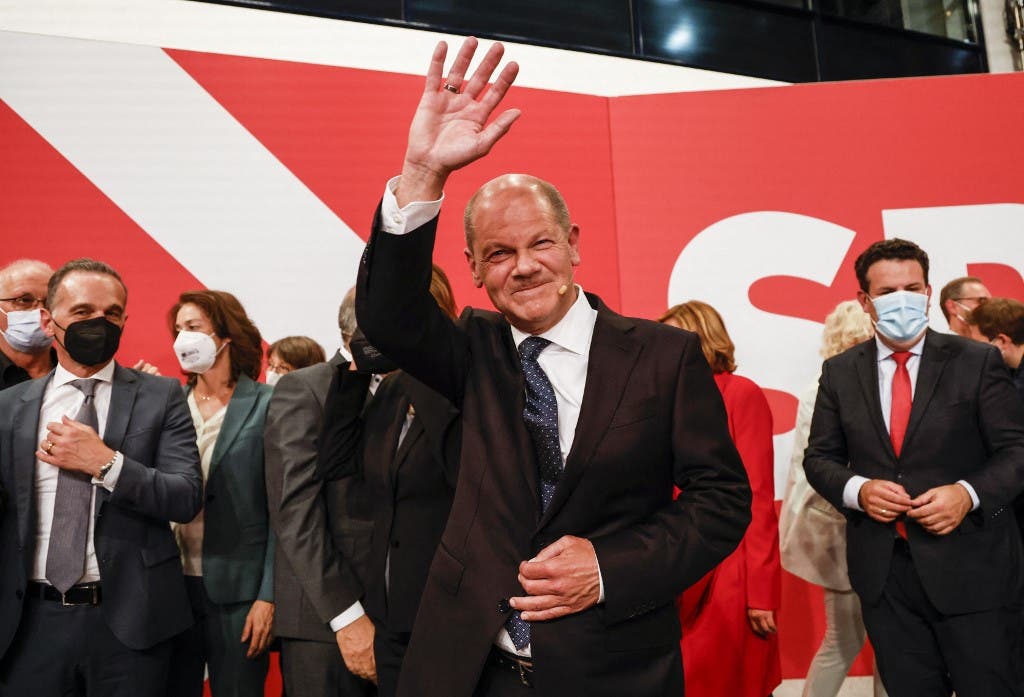 The Green Party, on the other hand, was placed in third place with a share between 14.7 and 14.8 percent, ahead of the Liberal Party, which obtained between 11.2 and 11.8 percent of the vote.
Furthermore, the general secretary of the German Social Democratic Party, Lars Klingbeil, announced that the party is in able to form the next government, while Conservatives admitted bitter losses in legislative election results, according to the party's secretary general. Paul Zimmak.
long negotiations
On Sunday, the Germans began voting in the elections, with polling stations opening at six in the morning GMT.
Interestingly, expectations have revealed that protracted negotiations will take place in the coming months to form the coalition that will rule the country. Merkel, who is preparing to retire from politics after 16 years in power, may have to stay in charge until the end of the year to take care of business.
Read More About: World News