Today, Tuesday, the Yemeni army announced the killing and wounding of dozens of Houthi militiamen, including field leaders, south of Marib in the north-east of the country.
The center media of the Yemeni army said that the soldiers of the army, supported by the popular resistance and members of the tribes, are fighting continuous battles against the Iranian Houthi militia south of the Ma'rib governorate.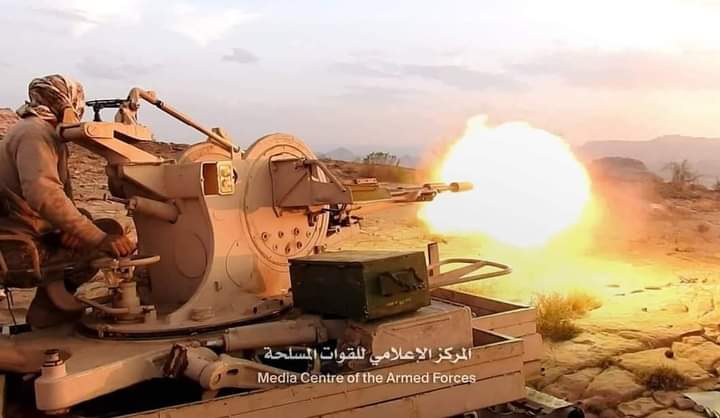 He added that the battles that have taken place in the past few hours have resulted in the killing and wounding of dozens of militia members, including leaders in the field, as well as other equipment losses.
He pointed out that the battles coincided with an intense artillery bombardment by the army, which targeted militia rallies and movements and inflicted heavy casualties on them. in human life and equipment, including the destruction of an armored vehicle and crews with its equipment.
The center released a video clip of the violent night battles between the Yemeni army and the Houthi militias on the southern fronts of Marib.
In addition, the Yemeni armed forces launched a violent attack on the positions of the Houthi militias on several western fronts in Taiz Governorate today Tuesday.
The center media The Yemeni army cited a military source that the battles were concentrated on the Al-Anin front, on the outskirts of the Jabal Habashi district, as well as on the Khazan and Al-Sayahi fronts, west of the city of Taiz.
The battles resulted in massive human and material losses among the Houthi militia, including the deaths of 6 militia members, including leaders, and the wounding of 8 others.
Read More About: World News