A Turkish court in Istanbul jailed a former presidential candidate who competed with Turkish President Recep Tayyip Erdogan in the country's last presidential election in 2018 and is the second presidential candidate who could be jailed after Selahattin Demirtas, former co-chair of the pro-Democratic Party. of the Kurdish Peoples (HDP), is in prison since November 2016 and participated in the last presidential elections from behind bars.
Muharrem Ince, the former presidential candidate, announced that a court in Istanbul sentenced him to 5 months in prison for obstructing the work of a government employee in the performance of his duties, according to Ince. in a tweet on his official Twitter account.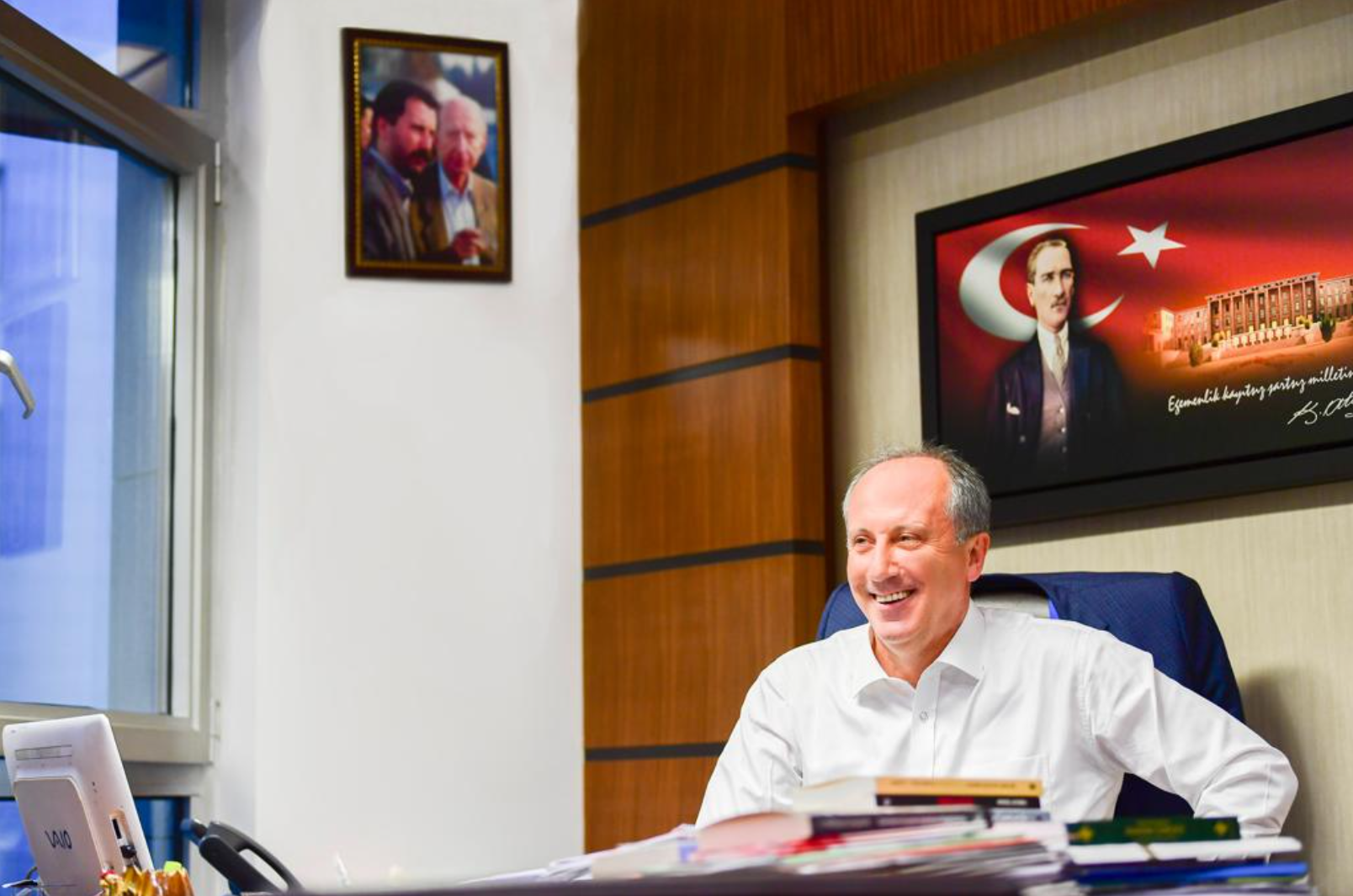 5 months of imprisonment
The former presidential candidate, who was affiliated with the People's Republican Party, the main opposition party in Turkey and resigned from it in early February of quest'year, said: "Today I received a sentence of 5 months in prison for my refusal of illegal practices that occurred during the conspiracy trials in Silivri." By these trials, he means that Ankara sued a large number of prominent politicians, military personnel, journalists and civil society actors years ago who were accused by the authorities of forming a secret organization. These trials were known as "Ergenekon" from the name of the secret organization, but all the accused were acquitted in 2019.
A political adviser to Inge, who formed a political movement called "Al-Watan" in mid-May, confirmed that the former presidential candidate will appeal his sentence, which means his detention will be postponed to another. time.
He also told Al Arabiya.net that "the referee's decision is political par excellence and derives from Ince's opposition to the ruling Justice and Development Party", without providing further details.
The Turkish prosecutor previously issued a 3-year prison sentence in İnce in 2016, after his parliamentary immunity was waived in that moment.
Ince, 57, said in a new tweet after yesterday announced its ruling that "the Justice and Development Party ended after the failed coup attempt in the summer of 2016".
Although İnce was defeated by Erdogan in the presidential elections on June 24, 2018, he won more than 31% of the votes, thus recording the highest percentage of votes obtained by a candidate of the Republican People's Party.
Although İnce opposes the ruling party and its president Erdogan, he also opposes Kemal Kılıçdaroğlu, who heads the Republican People's Party, of which the former presidential candidate was a member until early February.
The former presidential candidate left the Republican People's Party (CHP) months ago, accusing it of not adequately supporting his election campaign in 2018. He has also repeatedly rejected his former party's relations with the pro-pro People's Democratic Party (HDP). Kurdish as adopting the government position on this party and seeing it as an extension of the Workers' Party. Kurdistan "banned from Ankara.
Read More About: World News