The Facebook platform is based on its own search algorithms, which differ slightly from Google's algorithms for searching for sites.
But the main idea of ​​these algorithms is one, the artificial intelligence tries to show you the things closest to your search on the platform. And this through a set of keywords that he searches for in images, written texts and videos.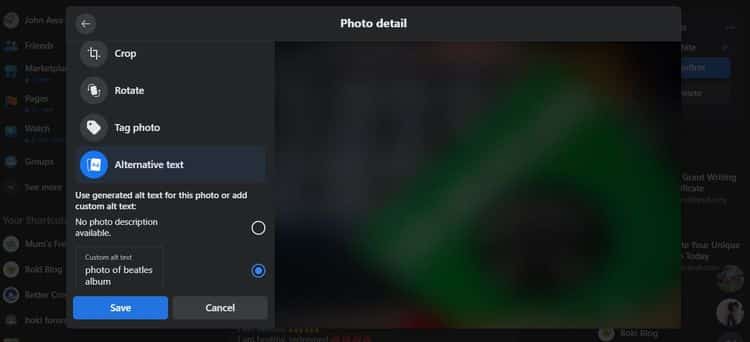 Facebook recently started allowing users to edit the description texts of their photos on the platform.
These texts help visually impaired users to learn and understand the content of images through applications that read these texts.
This makes your images a little easier for these users to access and understand, as well as easy to access via the platform's search engine.
Steps to add description text to Facebook photos
You can add description texts to an image on your Facebook profile, via the website or application mobile.
You can edit the lyrics via the app by following these steps: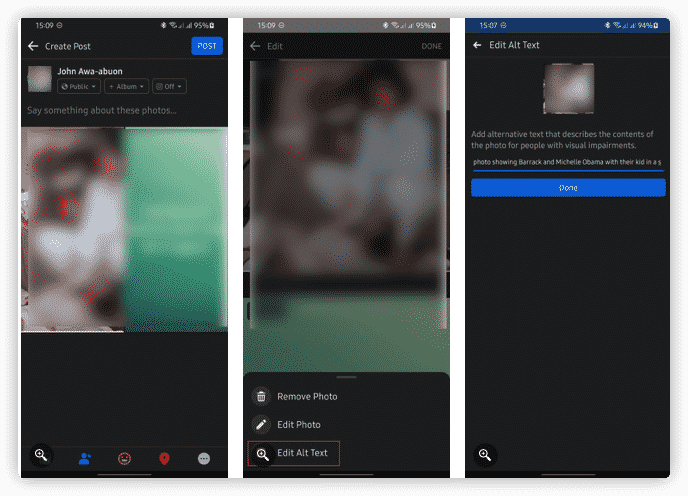 • Go to the Facebook application, then click the upload photo button within the platform.
• Next, choose the image you want to upload to the platform, and when the image has finished uploading, click on it.
• Then click the additional menu button to edit images and show you a number of additional options to edit or delete the image.
• Then click the option to add or edit the description text in the image, then you can edit the text as you want and then press OK to save it.
And if you want to change the description text on Facebook, you can do it through the following steps:
• Go to the Facebook website and upload the image you want, then click the edit button next to it.
• Then you will find an additional option in below to edit the image description text, and you need to click on it and choose to enter a special description text.
• Then enter your description text and save the image with the new text.
You can edit the description text of the old photos you uploaded by clicking on the "Edit Photo" option, then editing the description text in the same way.
Read More About: Technology News