Facebook has unveiled its long-awaited smart glasses in collaboration with Ray-Ban, entering in an emerging market for wearables with a focus on image capture rather than augmented reality.
Thursday, the social network showed off glasses called Ray-Ban Stories, a direct competitor of Snapchat's Spectacles. The $ 299 Facebook glasses, which use Ray-Ban's classic Wayfarer frame style from EssilorLuxottica SA, allow users to take photos and videos, listen to music and take phone calls.
While there is a lack of augmented reality, the technology that blends digital content with the physical world, Facebook says it plans to eventually include this feature.
Facebook is entering in An increasingly crowded market.Snap Inc, Snapchat's parent company, first released Spectacles in 2016 with an integrated camera. In 2019, Amazon.com launched smart glasses for answering calls and using Alexa, but even these don't include augmented reality.
In May, Snap also announced a version of Spectacles with augmented reality capabilities, although it is not available to consumers.
Apple plans to enter the eyewear field by the end of this decade with an augmented reality offering, Bloomberg News reports.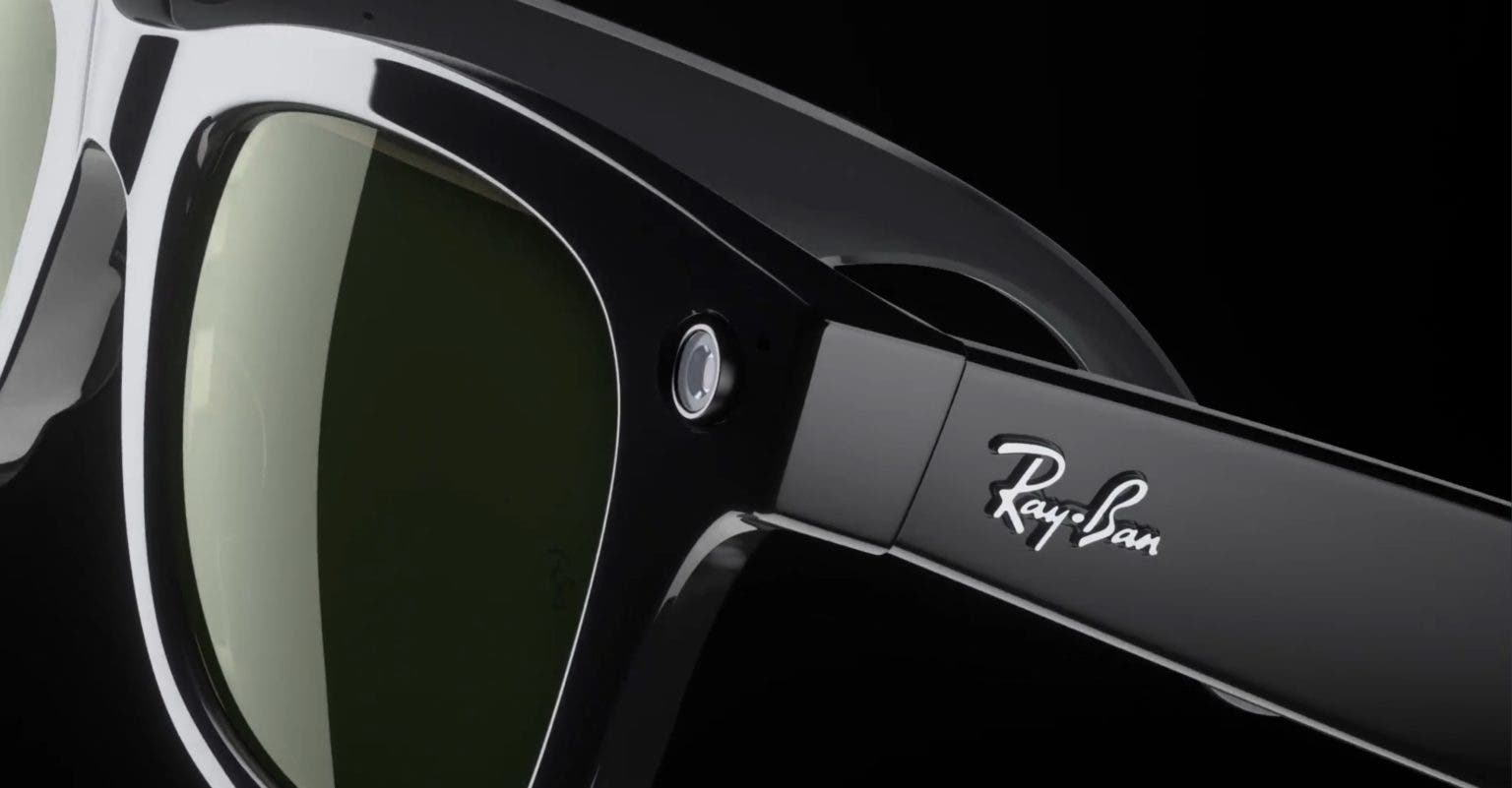 To the naked eye, Facebook glasses don't look much different from classic Ray-Bans. But the minimalist look hides a host of clever features: two 5-megapixel camera sensors, Bluetooth 5.0 and built-in Wi-Fi for syncing with your phone; battery; enough storage space for 500 photos; and speakers.
The user can take a photo by pressing and holding a button on the right side of the glasses, or can record a video by pressing it once.
There is also aarea touch on the right side of the glasses to control music, voice assistant and calls. User can swipe left or right to adjust volume, tap to play, put in pause and skip music or double tap to answer and end calls. There is also a basic voice assistant on Facebook.
The company hasn't announced when it will launch real augmented reality glasses on the market, but such a device is part of the company's long-term strategy to build what CEO Mark Zuckerberg calls a metaverse, or digital worlds. in where people interact together using virtual reality devices
The future of human communication
Zuckerberg said he believes virtual and augmented reality devices are the next big platform for human communication, after cell phones, to eventually replace some in-person interactions.
If Facebook is successful in the hardware market, it will be in able to build their own advertising and messaging business without having to rely on operating systems and tools created by competitors like Apple and Google.
The company's hardware division also sells Oculus VR headsets and Portal video chat devices, and the company plans to add AR capabilities to Oculus products later this year.
While the product is in delay, several years after Spectacles and eight years after the search giant introduced Google Glass – the search giant's first attempt at augmented reality glasses – Facebook's offering could still raise privacy questions among consumers, as the glasses will collect the data that Facebook says it needs, such as battery life and Wi-Fi information, as well as the login credentials of the requested Facebook account user. Users will also have the option to share more data, including the number of photos they have taken and the length of the videos.
Glasses are not a standalone product, so music and calls are broadcast in streaming to the glasses from your iPhone or Android phone via Bluetooth. It requires the use of an iPhone or Android app called Facebook View, which is used to manage and configure your glasses.
When the user takes a photo or records a video, the multimedia content will be displayed in a section of the app. The user can then choose to download the photo or video to the device for storage and editing.
Ray-Ban Stories essentially combines the functionality of earphones like Apple's AirPods with sunglasses that can take pictures.
It is unclear whether such a product will find a large market, as images captured on smartphones have a much higher resolution and many phone users already have earphones. They are also much more expensive than the regular Ray-Ban Wayfarer, which in typically cost $ 100- $ 200.
Read More About: Business News