For the second consecutive day, dozens of Afghan women went out on Saturday, defying fear, to claim their rights.
Protesters raised banners and chants, according to video clips broadcast by activists, demanding their rights to education, work and the protection of freedoms.
However, the Taliban prevented demonstrators from going to the presidential palace and dispersed the demonstration.
A march towards the presidential palace
Also yesterday the Afghan capital, under the control of the Taliban since the middle of last month, witnessed an unusual scene, after a women's march to claim women's rights took place. A few dozen protesters gathered outside the presidential palace in Kabul to demand support for women's rights achieved under the auspices of the West and the inclusion of women in the next government.
Yesterday, the participants also distributed a document in which states that Afghan women should be guaranteed full rights to education, social and political contributions to the country's future and public freedoms, including freedom of expression.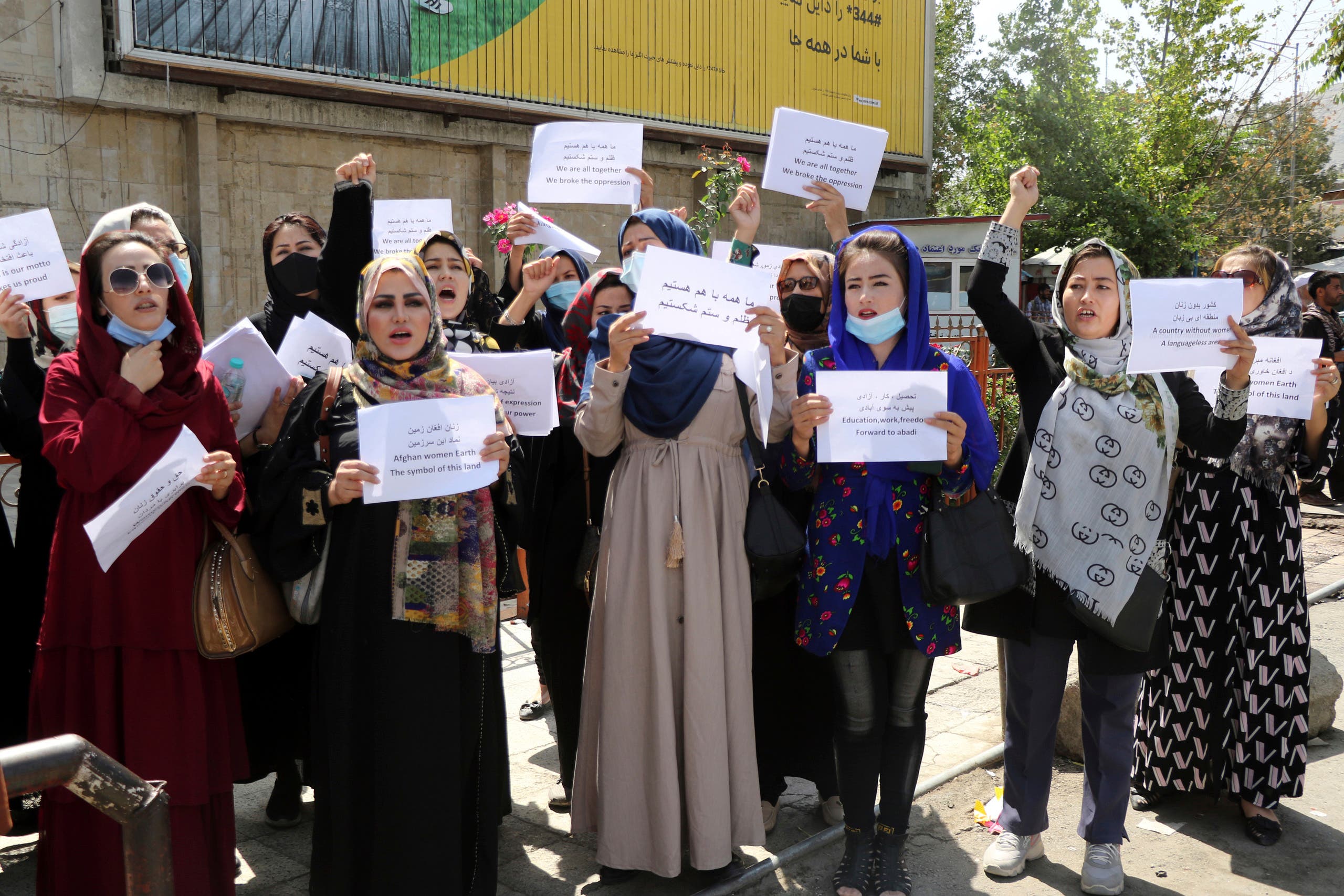 In addition, the western city of Herat witnessed about 50 women disembarked on Thursday in square, in a rare demonstration to claim the right to work and to protest the absence of women from the government. Protesters chanted slogans calling for women's rights and chanting: "It is our right to receive education, work and security." They also sang: "We are not afraid, we are united".
The position of the international community
Interestingly, the voices of these women are rising after a Taliban leader announced that the next government will not include women, adding that with the new rule, women will not be able to occupy high positions in the state.
This comes as the international community stresses the need for the movement that controlled the country to preserve human rights and freedoms, otherwise there will be no recognition or treatment of its government by the West.
Read More About: World News