In an official event in the presence of the Yemeni Deputy Minister of Education, Ali Al-Abab, inaugurated today, Sunday, in the city of Ma'rib Al-Jeel Primary and Secondary School, funded by the King Salman Center for Relief and Humanitarian Action and implemented by the International Organization for Migration.
The school was equipped to accommodate thousands of conflict-affected children – including residents of Al-Jufainah (Yemen's largest displaced place) and residents of the western part of Ma'rib city – to provide primary school education and secondary levels, in as it hosts more than 2,500 students in two shifts, morning and evening, and is composed of: It has 18 classrooms including two chemistry and physics laboratories, a computer laboratory and several offices for teachers and administrators.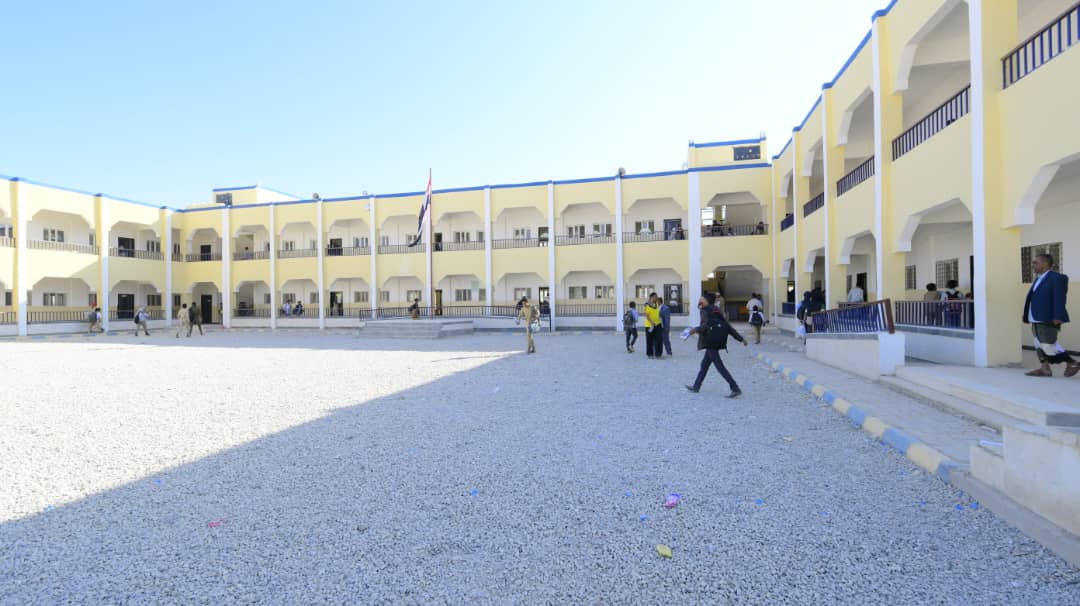 Yemeni Deputy Education Minister and Undersecretary of Ma'rib Governorate Abd Rabbo Miftah praised the strong support provided by the King Salman Relief Center to ease the burden on the education sector in the governorate, whose schools suffer from severe overcrowding, which it welcomes over 2 million and 300 thousand displaced persons from various governorates of the Republic.
In turn, the Deputy Regional Director of the International Organization for Migration, John McCue, explained that the Generation School is one of the educational projects implemented by the organization as part of its strategy to support the continuity of educational services and the recovery of the education sector from the effects of the crisis and displacement.
This school is just one of 15 schools that the International Organization for Migration and the King Salman Relief Center are building or rehabilitating in four governorates of Yemen.
According to the United Nations Children's Fund, more than two million Yemeni children are out of school and millions more, mostly girls, are at risk of dropping out. While only two thirds of Yemeni schools are fully operational.
According to the International Organization for Migration, most displaced children have very limited access to education, especially in conflict-affected areas such as Marib.
Read More About: World News