The blog of the giant search site, "Google", has announced that users of the "Gmail" application on Android and iOS will be able to make voice and video calls between two people starting now.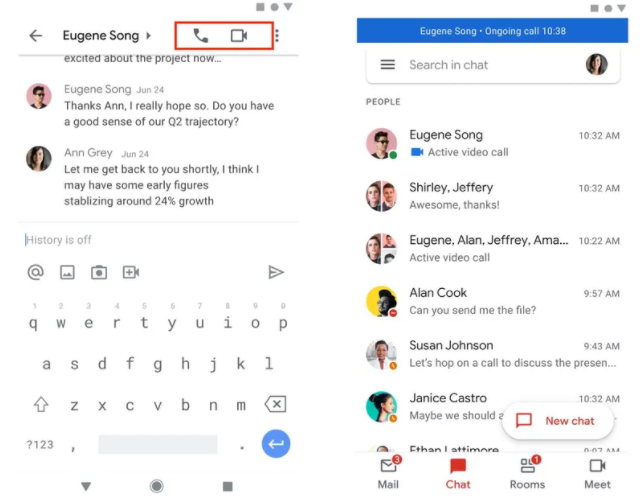 Previously it was possible to initiate calls from within the "Gmail" application, but this required sending an invitation to make an audio or video call between two people via "Google Meet", but now it's easier and the user does not need to send an invitation in The beginning, according to the site web "The Verge".
From now in then, there will be simple tabs in top right of each individual conversation that can be used to make voice or video calls.
Google says: "To make a call, select the person, open the chat with him, then choose the voice or video call icon," noting that the duration and times of the call will be visible in the history and also missed calls.
This feature will also allow you to easily switch between chat and video call or audio call when needed, according to Google.
The feature was first announced in September, but from Monday it will be available to anyone with a Google account.
Read More About: Technology News