The Yemeni governor of Ma'rib, Sultan al-Arada, said the "Al-Abdiya" district, which has a population of over 37,000, is suffering from the siege of the Houthi militias and the rain of ballistic missiles. , tanks and artillery on women, children and the elderly.
Al-Arada revealed, in an interview with Al-Arabiya Al-Hadath on Wednesday, the refusal of the Houthi militia to enter the Abdiya district with medical supplies, treatment and ambulances, which human rights organizations and humanitarian agencies have promised after asking them to enter it.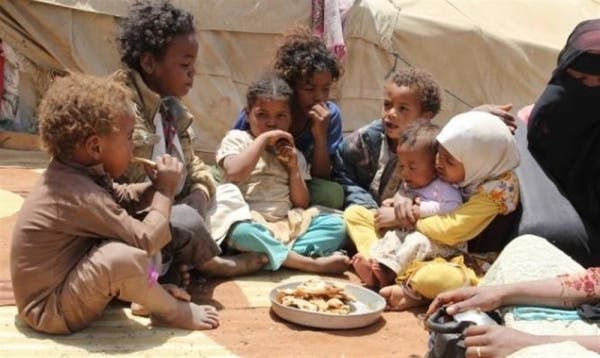 The governor of Marib appealed to the United Nations and humanitarian organizations to take swift action to save the lives of 37,000 civilians in the district who have been facing indiscriminate sieges and bombings for almost a month, noting that the siege of Abdiya is unfair and unfair. aimed at women and children, the elderly and infirm.
Al-Arada stressed that the Houthi siege on Al-Abdiyyah "has left bleeding women and children without treatment and without first aid", calling for "first aid and treatment to be allowed in and opening the way for women and children to Leave".
The Houthi militia imposed a siege on Abdiya district for more than three weeks after tribal forces, with the backing of the Coalition to Support Legittimacy, repulsed all their attacks aimed at controlling it.
A Yemeni human rights network monitored 2,451 violation crimes and human and material damage to the civilian population and public property and private in the Abdiya district of the Marib governorate, in the period from 23 September to 13 October.
A report published by the Yemeni Network for Rights and Freedoms claimed that the indiscriminate bombing by the Houthi militia of populated areas in the Abdiya district, with ballistic missiles and drones, as well as mortars, howitzers, tank shells and heavy and medium weapons , resulted in the killing of 9 civilians, including women and children, as well as the wounding of 123 civilians, including 38 women and 15 children, with various body injuries, including serious, medium and light injuries, and 400 homes are been destroyed and damaged. Citizen farms and 6 agricultural water pumps were damaged and more than 320 vehicles and 6 ambulances were damaged.
The report pointed out that the management suffers from a shortage and deficiency of all the basic requirements, in particular food and medicine, due to the suffocating siege of the militia.
Read More About: World News