Hundreds demonstrated this Tuesday in Kyrgyzstan to protest the disappearance of a teacher who founded a network of schools inspired by the ideas of Fethullah Gülen, the most prominent opponent of Turkish President Recep Tayyip Erdogan.
According to the Kyrgyz Interior Ministry, more than 1,000 police officers were involved in the search for Orhan Inandi, a Kyrgyz of Turkish origin who runs a well-known network of schools, die were inspired by Gülen's teachings.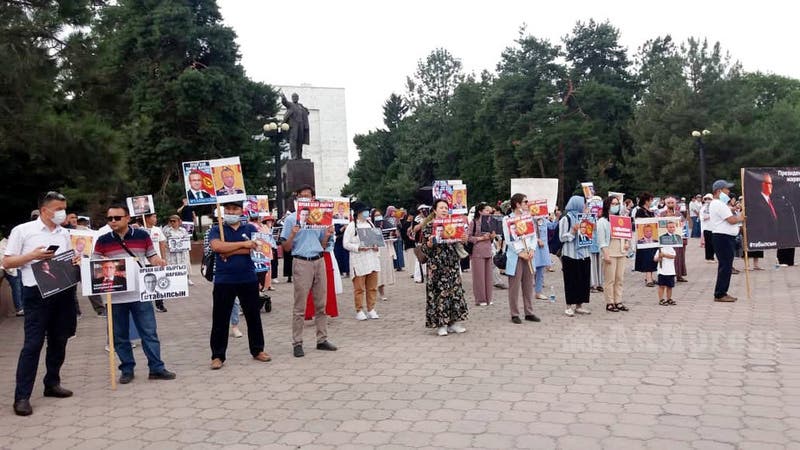 On June 1st there was die Police announced that Inandi's car in was found near his home with a partially open door.
Since the attempted coup against Erdogan in 2016, which Ankara accused Gülen (80), who lives in exile in the United States, of being in the lead die Turkey arrested tens of thousands on suspicion of links with him and dozens of "repatriated" from abroad. People who are accused of being part of his network. Gülen denies any connection to the coup attempt.
The news of Inandi's disappearance came last month, days after Ankara die Had announced the arrest and return of Selahattin Gülen, the nephew of Fethullah Gülen.
Selahattin Gülen's wife said she had with her husband in Kenya was alive when he disappeared in early May.
Turkey has not commented on Inandi's disappearance. Many of the Kyrgyz demonstrators, die on Tuesday in front of the seat of government in gathered in the capital, were alumni of the network of "Sabat" schools founded by Inandi, formerly known as "Sebat".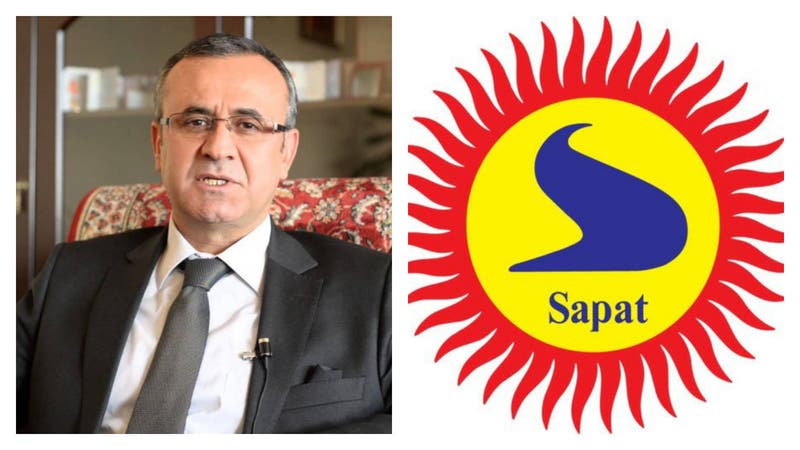 One protester, Zarina Siddik Pekova, 39, told AFP she believed that die Turkey Inandi in hid their embassy to force him to surrender his Kyrgyz passport, what die Reflecting concerns from Inandi's wife last week.
Siddiq Bykova attended a sit-in attended by about 300 people to die Demand disclosure of Inandi's fate.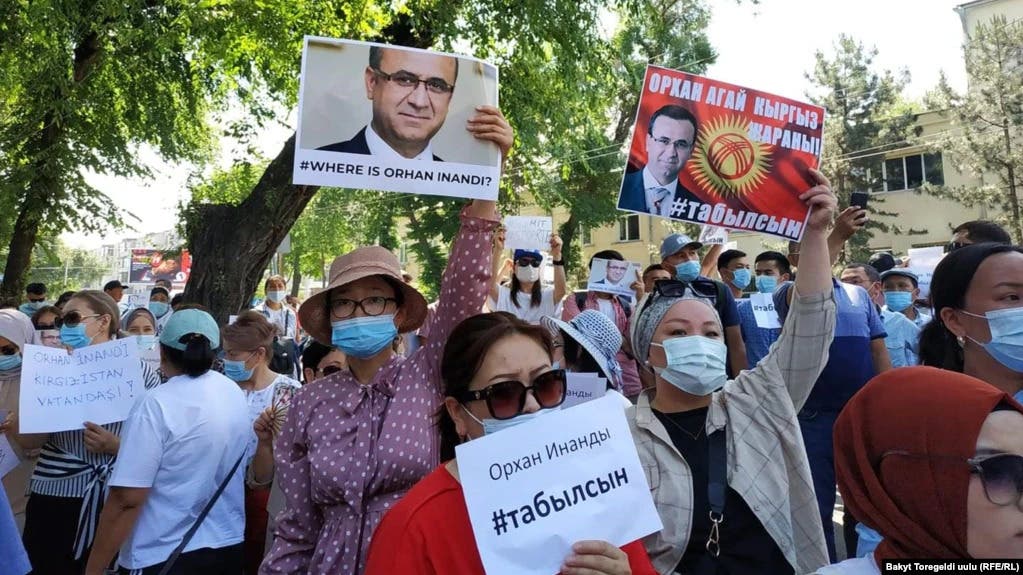 The confrontation between Erdogan and Gülen is an embarrassment for the former Soviet state, the die Turkey has been seen as an important ally since independence.
During a visit in Kyrgyzstan in 2018, Erdogan promised to "save Kyrgyzstan" from the organization Fethullah Gülen, die Ankara classifies as a "terrorist organization".
The President of Kyrgyzstan, Sadr Jabarov, is scheduled to pay a visit on Wednesday in in Turkey, his office announced on Monday.
A lawyer for the Inandi family told AFP that in 2012 his client die received Kyrgyz citizenship. He was in came to the country in the 1990s to help build schools.
Read More About: World News