Facebook and Ray-Ban will announce their collaboration on smart glasses by today, September 9th. As a result, leaker Evan Blass posted many alleged photos of the product range.
The glasses are called Ray Ban Stories, and aside from the box, the Facebook branding doesn't seem to appear anywhere within the product.
Pictures leak include three distinct frame styles: Wayfarer, Round, and Meteor, which all look very close to the classics design Rayban.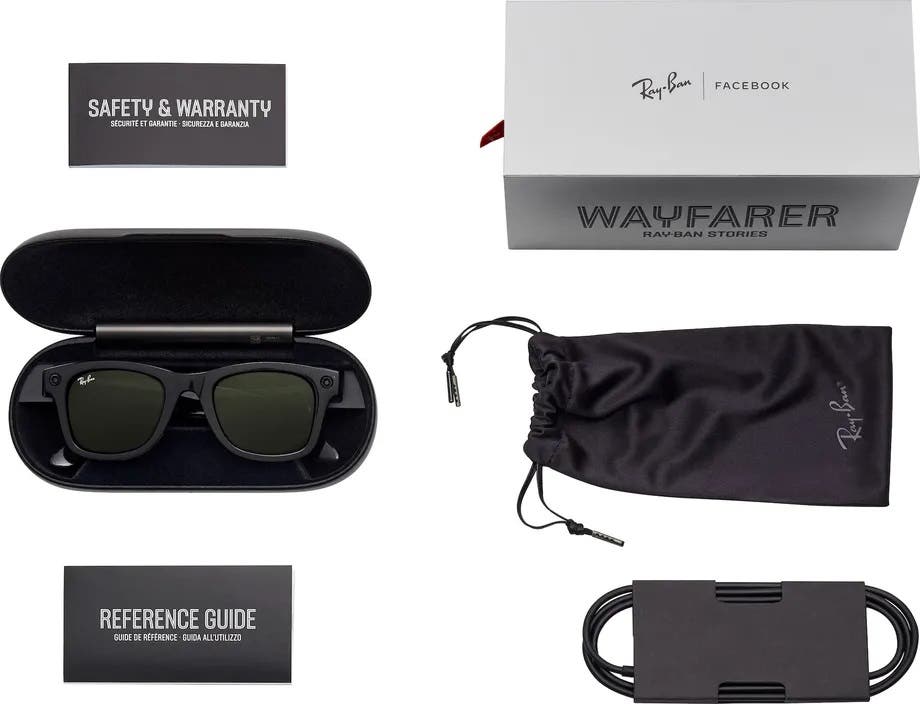 The difference is that there are two cameras next to the hinges on both sides. There is also a button along the upper right arm, which can be used to operate the cameras.
The company said last year that the glasses would launch in 2021. Zuckerberg confirmed in July that the glasses represent the company's next device launch.
Although no date had been announced at the time. But specify that the glasses have the iconic Ray-Ban shape and allow you to do some pretty cool things. However, it does not have screens for augmented reality functionality. So we still don't know what these things are.
Zuckerberg said the product is part of the company's journey to full-fledged augmented reality glasses in future, and more advanced augmented reality glasses are also being worked on.
And these photos don't show how or if the giant gods social media went beyond the capabilities of the first Snap glasses, as well as making glasses that look normal Ray Ban.
Ray Ban has published a promotional page with the outline of a pair of glasses with the date 09.09.2021 and the text "Sign up now to receive your release notification".
The brand does not specify whether it is news about the release or about the edition itself. But Ray-Ban's homepage promises this story you may want to follow, an alleged reference to Facebook stories.
Read More About: Technology News