International and regional mediation continues to resolve the crisis in Sudan and bring it back to the democratic transition path. The US State Department announced in a statement that the assistant to the US Secretary of State for African Affairs, Molly V, has arrived in Sudan on Monday with the aim of pushing for a solution to the crisis.
The statement indicates, according to the Associated Press, that Molly will urge some of the country's leaders during her meetings today Tuesday to release government officials and politicians who have been arrested since the military announced the imposition. of a series of exceptional measures, and to restore Prime Minister Abdullah Hamdok to his position, and to return his government, which army chief Abdel Fattah al-Burhan announced last month was dissolved.
The meeting between trial, freedom and change
While sources have indicated to Al-Arabiya / Al-Hadath that the American envoy will meet today Al-Burhan and the first general, deputy of the new Sovereign Council, Muhammad Hamdan Daglo, known as "Hemedti", in addition to the leaders of freedom and change.
It is also expected to raise the issue of the protection of peaceful protesters.
These American meetings come after a massive demonstration in the capital on Saturday to protest the army's measures, and have resulted in the killing of several protesters, the country's medical committee announced.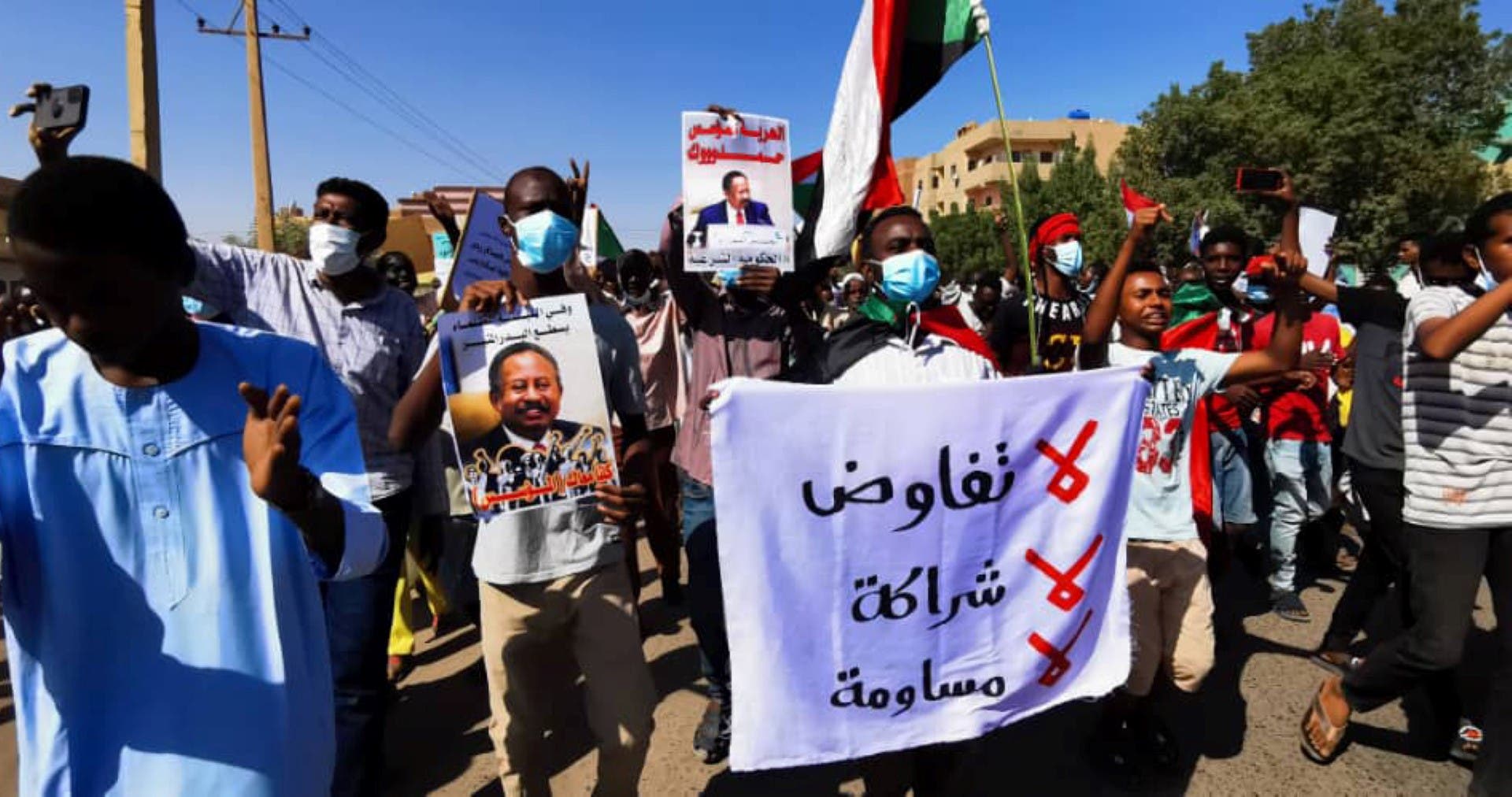 Yesterday, Monday, the aforementioned committee confirmed that the death toll has risen to 7, all but one of them dead from gunshot wounds, including a 13-year-old girl named Rimaz Hatem Al-Atta.
The American movement is also arriving, while some political leaders and ministers have still been detained since the dawn of last October 25 (2021), and Hamdok is still under house arrest, as confirmed several times by the UN envoy to the country.
That day, Al-Burhan announced the dissolution of the government and the Sovereign Council, the suspension of work on certain provisions of the constitutional document, as well as the dissolution of a series of committees, led by the "Empowerment Removal" committee, as well as the dismissal of some ambassadors abroad.
Efforts have been initiated at the local and external levels to resolve the crisis since that date, but Hamdok has adhered to the condition of releasing the detainees, and of bringing things back to before 25 October, to accept a proposal presented to him by the army through mediators. in order to form a new government.
Read More About: World News