Today, Sunday, the Sudanese security forces dispersed the demonstrators who poured into the streets of Khartoum to denounce the exceptional measures imposed by the armed forces, firing tear gas.
"We organized a silent protest against the decisions," said the army chief, Lieutenant General Abdel Fattah al-Burhan, one of the demonstrators, Muhammad al-Amin, who was among the dozen teachers. in protest that they marched this morning to the AFP Ministry of Education.
He also added that "the police forces dispersed the demonstration and fired tear gas".
Barricades and road closures
This came after some demonstrators closed some main roads in the capital and in the cities of Bahri and Omdurman on Saturday evening, in response to appeals for civil disobedience launched by the Association of Professionals.
However, some stores have opened their doors in morning, while others remained closed in Khartoum.
Meanwhile, eyewitnesses told AFP that checkpoints have been set up in some streets of Omdurman and Bahri.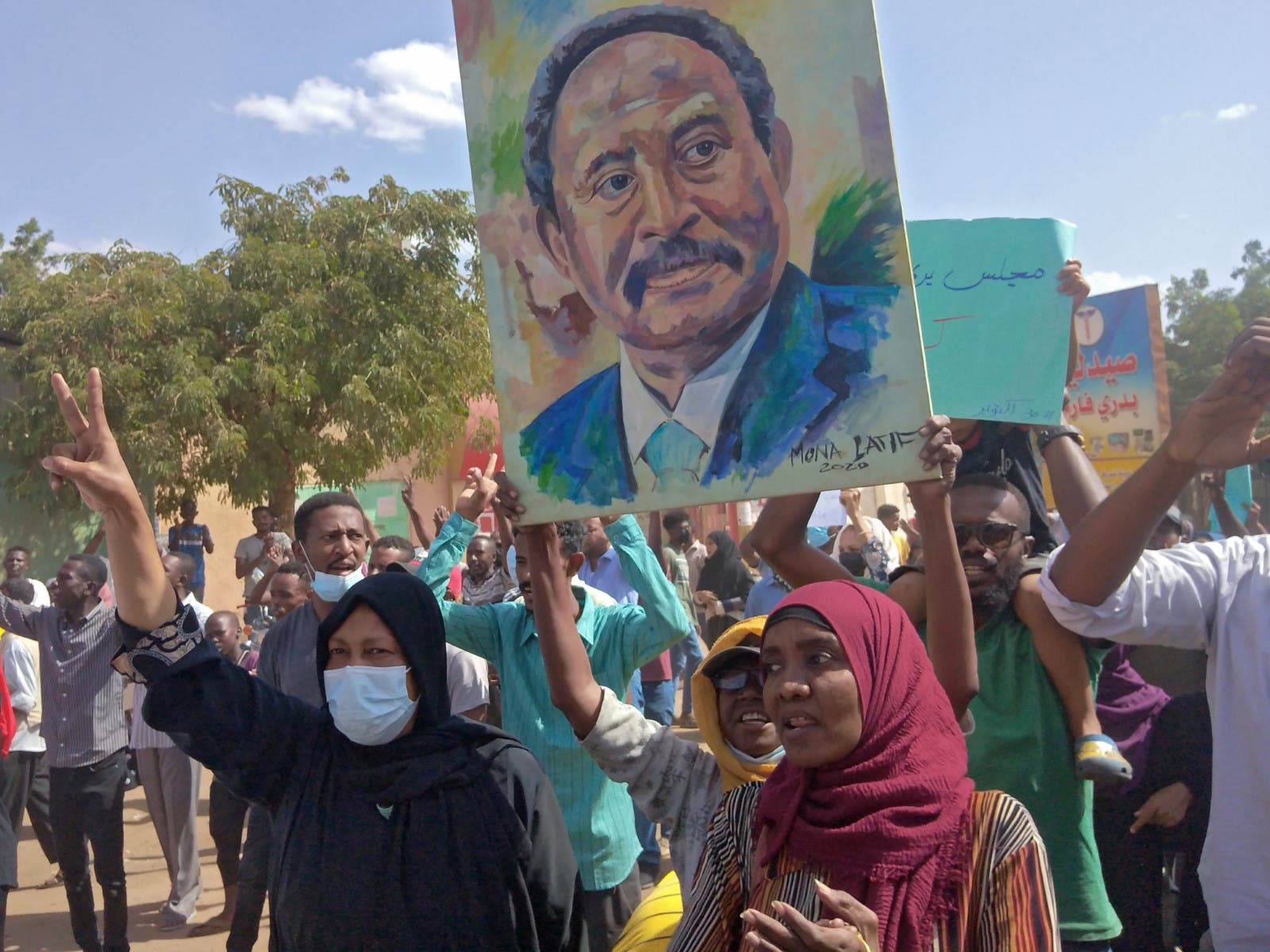 While another Omdurman witness said: "The movement in the streets is less than usual, but there is no complete closure of the streets, some shops are working and others are not".
calls for disobedience
The Sudanese Association of Professionals, one of the leaders of the 2019 protests that led to the overthrow of former president Omar al-Bashir, called on Saturday to prepare for "mass disobedience on Sunday and Monday", noting that the start it would be through "Tetris", ie close the main roads without friction with the police.
He also announced on his official Facebook page to "refuse to face military decisions" which he announced on 25 October.
Interestingly, the commander of the Sudanese army, Lieutenant General Abdel Fattah Al-Burhan, declared a state of emergency in the country last month, dissolving the Sovereignty Council, which he headed, and the government led by Abdullah Hamdok. who was briefly arrested before being released the next day to move to his home, where he was placed under house arrest, he also arrested most of the government ministers, including civilians, and some activists and politicians.
Since the announcement of these decisions, the country, in particularly the capital, witnessed a wave of protests, in concomitance with international and Arab efforts and mediations to find a solution to the political crisis afflicting the country.
Meanwhile, dissolved government sources told Reuters in the past few hours that mediation efforts have faltered after tightening measures imposed on Hamdok.
Read More About: World News