The Egyptian Ministry of Tourism, Antiquities and Foreign Affairs managed to recover an ancient statue of a priest from the Old Kingdom who fled abroad.
The general supervisor of the Department of Recovered Antiquities, Shaaban Abdel-Gawad, explained that this statue was offered in sale at the annual European fine arts exhibition, Tefaf, in Maastricht, the Netherlands.
He added that the statue was found to have left Egypt illegally, noting that it is not among the possessions of museums or warehouses affiliated with the Supreme Council of Antiquities and that it is the result of surreptitious drilling.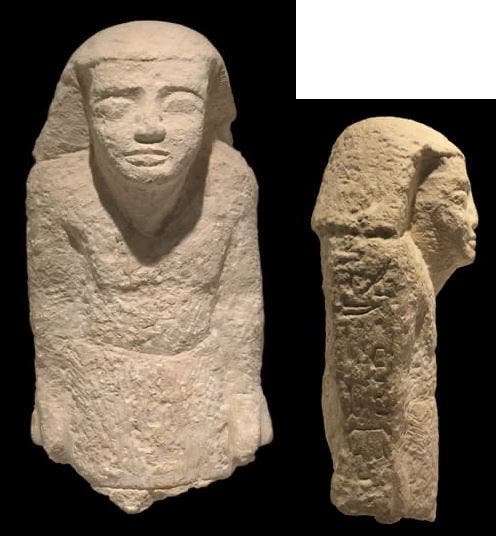 The statue escaped to the outside
He also indicated that the legless statue depicts the priest "Ni Kao Ptah" in standing with his arms beside him, he wears a short kilt and his name is engraved on his right arm.
Yesterday, Monday, the Farnesina delivered the artefact to a commission of experts from the Ministry of Tourism and Antiquities.
Read More About: World News