Highlights:
Virat Kohli is said to be the best batsman of the current era, Anderson is the Sultan of Swing
Kohli was harassed by James Anderson on the 2014 England tour
Both Kohli and Anderson are the most effective weapons of their team
new Delhi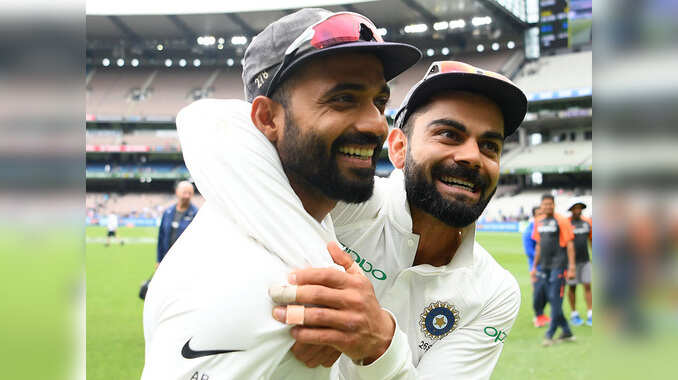 Who is the best captain of the Test for Team India, Virat Kohli or Ajinkya Rahane? What do fans say in sydney
The Test series between India and England is expected to be quite exciting. Both teams have won in their previous series. India made history by beating Australia in Australia, while England defeated Sri Lanka. This series between the two teams also makes some players' rivalry quite interesting. Needless to say that the results of the matches and series have a profound impact on these matches. Virat Kohli vs James Anderson is one such match which can have a great impact on the outcome of the series.
This can be called a counter to two spades. The battle of the best batsman and bowler of the current era. Anderson is the most successful fast bowler in Test cricket.
Virat Kohli's record against England on home grounds is fantastic. Kohli has scored 843 runs in nine Tests against England at home grounds. His average is 70.25. This includes three centuries. Although it is believed that swing master, Anderson will not prove to be so effective for Indian spinners on helpful pitches, but despite this he has taken 26 wickets in 10 Tests in India. This will probably be the last tour of India by 38-year-old Anderson and he would like to make it memorable.
The battle between Kohli and Anderson goes back to 2012. In that series, England defeated India 2–1 on the same ground in the Test series. Although Anderson did not fare well in India in 2016, he has shown his good form by taking six wickets in the recently concluded series against Sri Lanka.
Talking about Kohli, he played only three Test matches in 2020. He made just one half-century in six innings of these matches. Kohli would like to make his comeback memorable after being away from the field for some time. He returned to India for Paternity Leave only after the first match of the Australia series.