Against the backdrop of the violence that took place today, Thursday in the capital, Beirut, following the appeal of supporters of Hezbollah and the Amal Movement (which is led by the President of Parliament Nabih Berri) to demonstrate in front of the Palace of Justice in a sign of protest against the failure of the judicial investigator in the explosion of the port of Beirut, the judge Tariq Bitar, the interior minister denounced.
In a press conference he stressed that this situation portends serious issues, in reference to the growing political and sectarian tension in the country.
He also made it clear that 6 people were killed, adding that 4 B7 bullets were fired in air, saying it was "terrifying".
He said: "We would not have imagined that ordinary gatherings, political or one-colored, would transform in shootings in head".
army intervention
In addition, he stressed the need for the army to intervene effectively and arrest anyone involved, recalling that the phase of arrests has already begun.
In response to a question about the reasons that led the authority to allow the organization of demonstrations in this delicate moment in the country, in Amid the political tension in the background of the investigation into the port explosion that killed more than 200 people two years ago, he explained that the organizers of the rallies that the Beirut Palace of Justice attended today had previously confirmed that it would be peaceful state.
As soon as the minister finished his press conference, the shootings resumed between the two areas of Ain al-Rummaneh (inhabited by a Christian majority) andarea Shiite (mostly Shiite), according to the official news agency.
Army intelligence commissioned field investigations and identified the gunmen who participated in the shooting.
sectarian slogans
This was after the sounds of gunfire rose in thearea of Tayouneh, and gunfire and shelling occurred and a number of snipers were seen on the roofs of houses.
The videos also showed the spread of gunmen affiliated with the Amal Movement and Hezbollah, the two allies, in neighboring areas.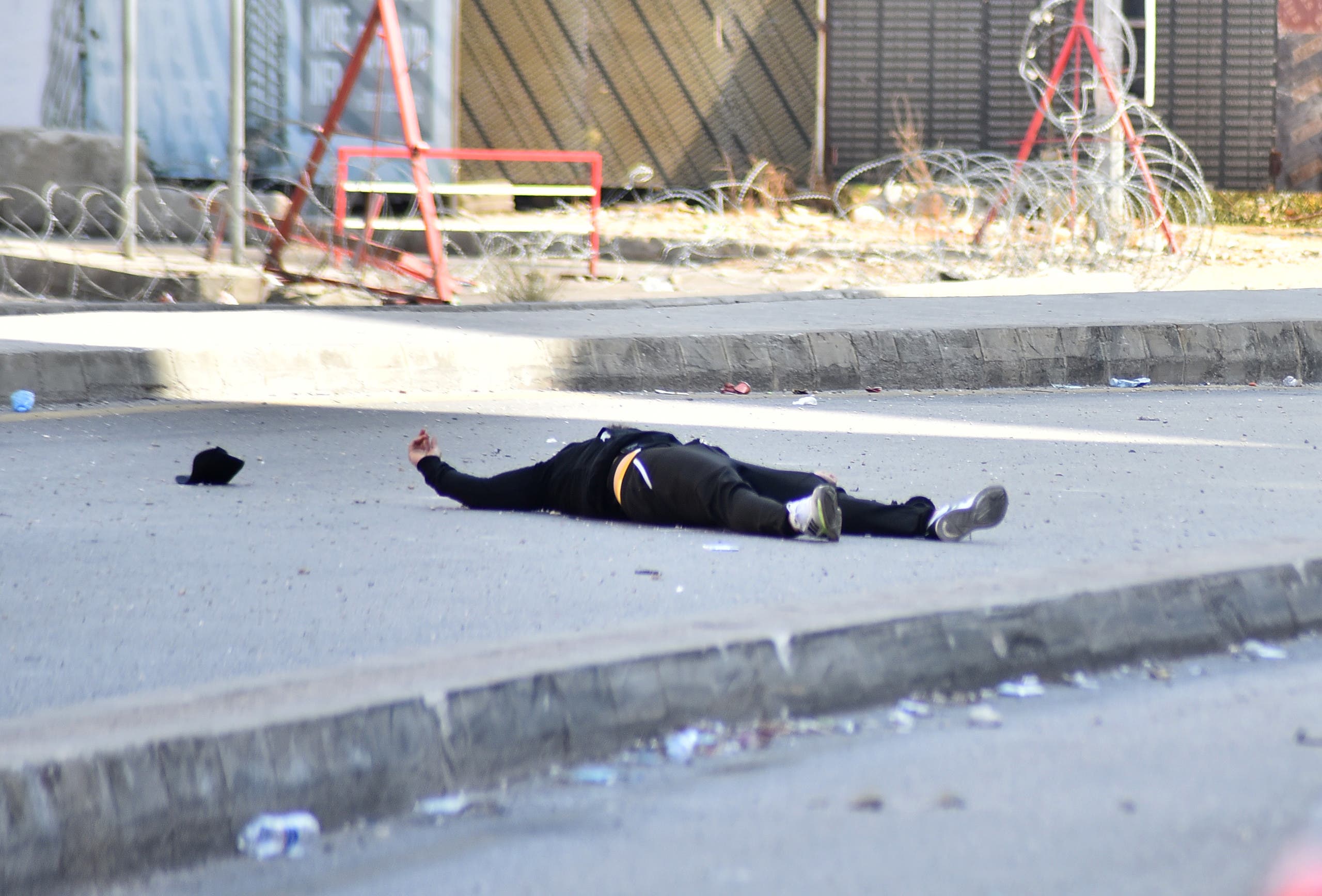 In addition, the areas near the scene of the clashes witnessed rallies of crowds who chanted sectarian slogans, shouting "Shi'a Shi'a".
While many Lebanese politicians have accused Hezbollah, which has accused its supporters in the last period, and "incited against Judge Bitar", the party and its ally "Amal" have condemned the incident and invited their supporters to exercise moderation.
However, their appeal does not appear to have been heeded, as supporters of the two parties have been deployed with arms. in several areas despite the heavy deployment of the army.
Read More About: World News