Tuesday, the Minister of Human Resources and Social Development in Saudi Arabia, Ing. Ahmed bin Sulaiman Al-Rajhi, issued two new decisions aimed at locating jobs in health specialties and medical devices in all the regions of the Kingdom, in continuation of the Ministry's efforts to provide an adequate and stimulating working environment for male and female citizens, and to broaden the circle of their participation in the labor market, and the two decisions will enter in effective on 11 April 2022.
Quoting a statement from the ministry, the first decision concerns the location of the work of medical laboratories, radiology, physiotherapy and therapeutic nutrition in all health facilities operating in the Kingdom, with a minimum tally of 7,000 riyals for the specialist, and 5,000 riyals for the technician; Emiratisation will represent 60% of the total number of workers in targeted health specialties.
The second decision concerned the localization of the medical device and equipment business, which covered the professions of sales, advertising and introduction to medical devices, as they will be localized by 40% during the first phase and 80% during the second phase The first and 50% in the second phase, with a minimum tally of 7,000 riyals for engineers, specialists and graduates, and 5,000 riyals for technicians and graduates.
Interestingly, the two decisions will create more than 8,500 jobs for citizens.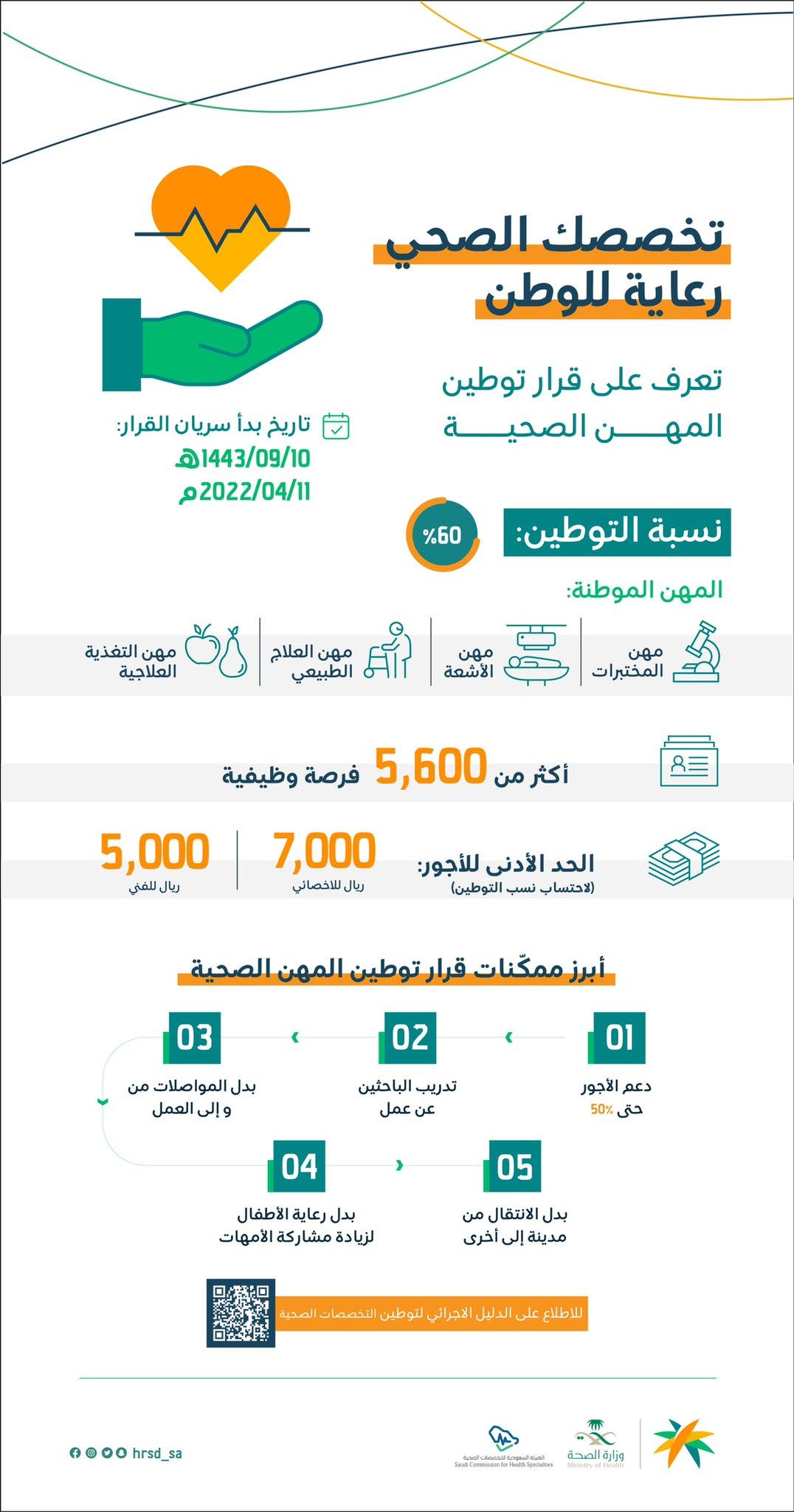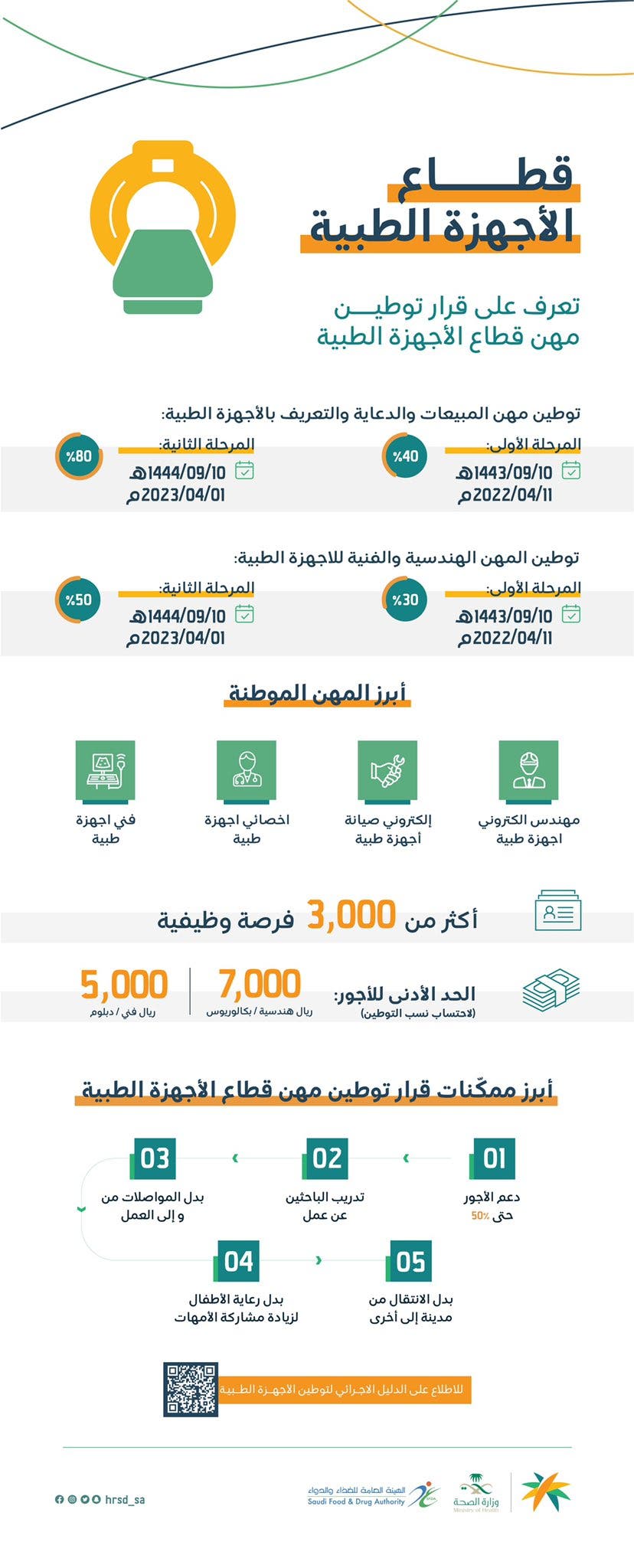 The ministry has also published procedural guides explaining their details and the mechanisms needed to implement them to ensure compliance of establishments, highlighting the enforcement of sanctions against establishment violations, and the ministry will provide incentive and support packages related to the support of establishments. of the private sector in hire Saudis.
Read More About: Business News