In an unusual scene in the Afghan capital, which has been under the control of the Taliban since the middle of last month, a women's march took place today, Friday, to reclaim women's rights.
A few dozen female protesters gathered outside the presidential palace in Kabul, according to video clips, calling on the new Taliban leadership to support women's rights achieved under the auspices of the West and to include women in the next government.
Government with the participation of women
At one gate, about a dozen women carried small printed sheets urging "heroic government with the participation of women," the Associated Press reported.
While the protesters chanted slogans demanding human rights, refusing to go back to the past.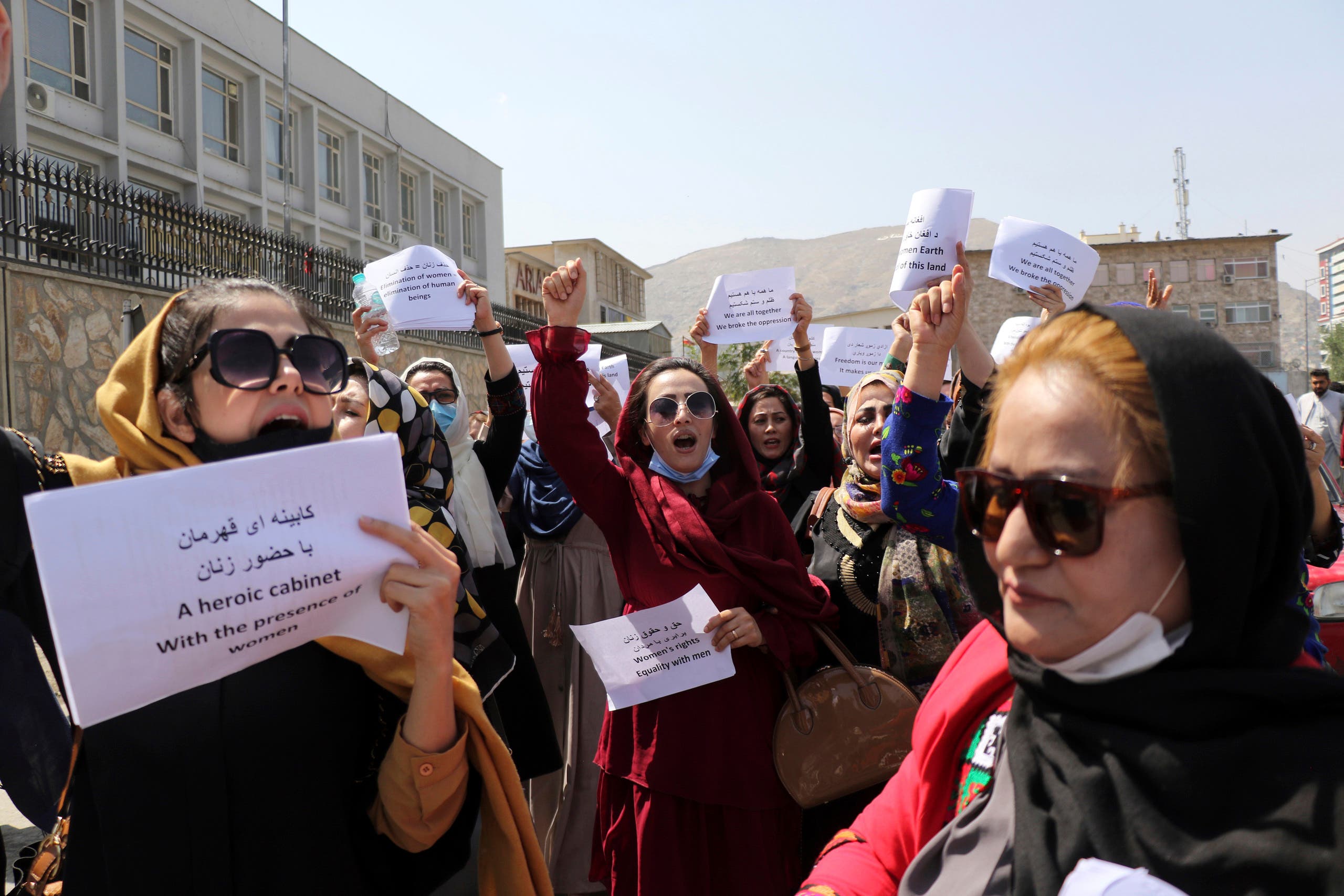 In addition, the participants distributed a document in which states that Afghan women should be guaranteed full rights to education, social and political contributions to the country's future and public freedoms, including freedom of expression.
This came after a senior Taliban official announced Wednesday night that the next government is unlikely to include women. Sher Mohammad Abbas Stanekzai, who was a prominent hardliner in the early Taliban administration, told BBC Pashto radio that women would be in able to continue working, but "may not have a place" in the future government either in other high positions.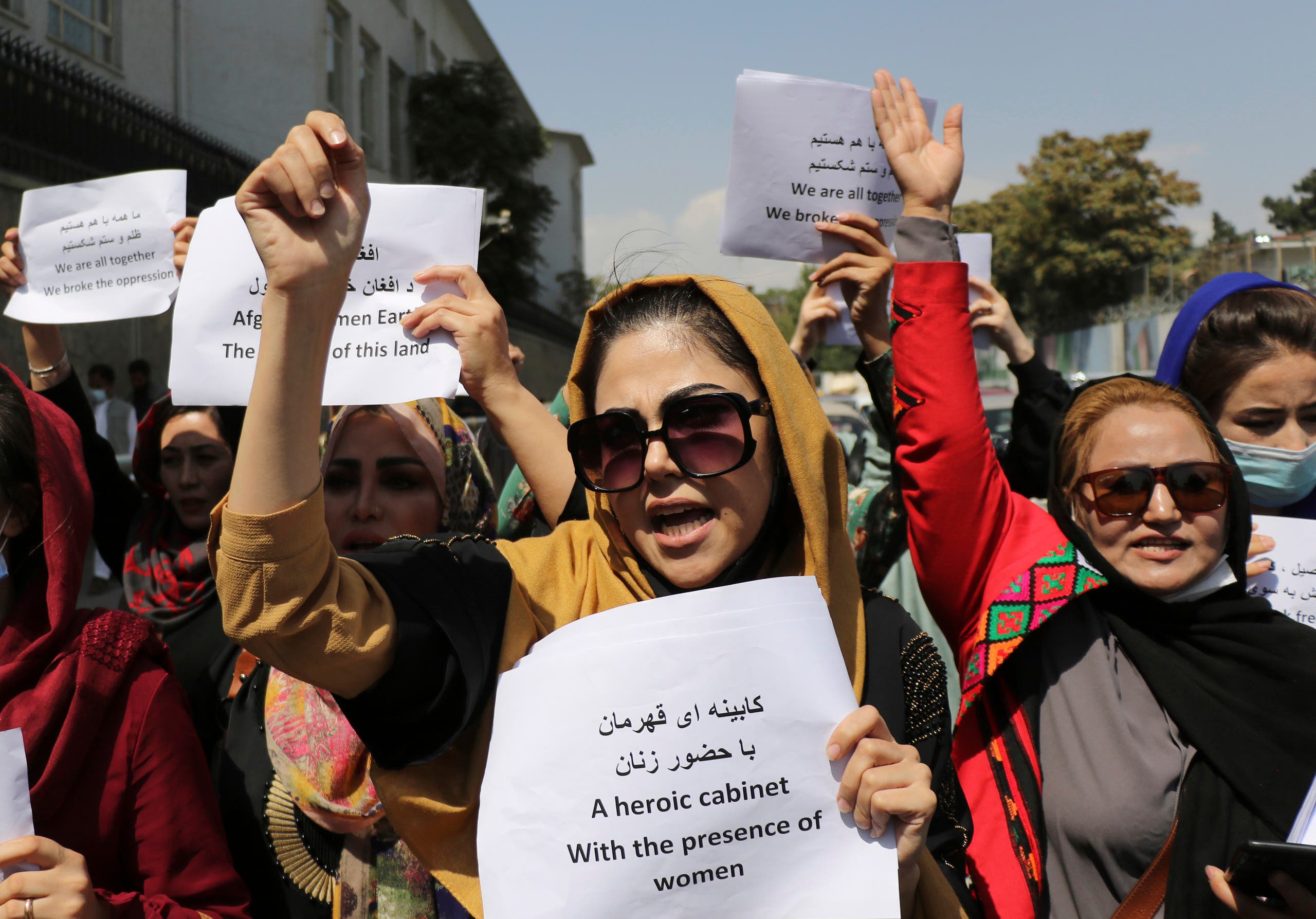 Interestingly, the western city of Herat witnessed about 50 women disembarked yesterday Thursday in square, in a rare demonstration to claim the right to work and to protest the absence of women from the government. Protesters chanted slogans calling for women's rights and chanting: "It is our right to receive education, work and security." They also sang: "We are not afraid, we are united".
Read More About: World News