Schools in the Sirah district suffer from a poor capacity to accommodate student density.The Lutfi Aman Model School construction project, implemented by SDRPY, solves the problem of low student density, as the nearest school is located 10-15 km away.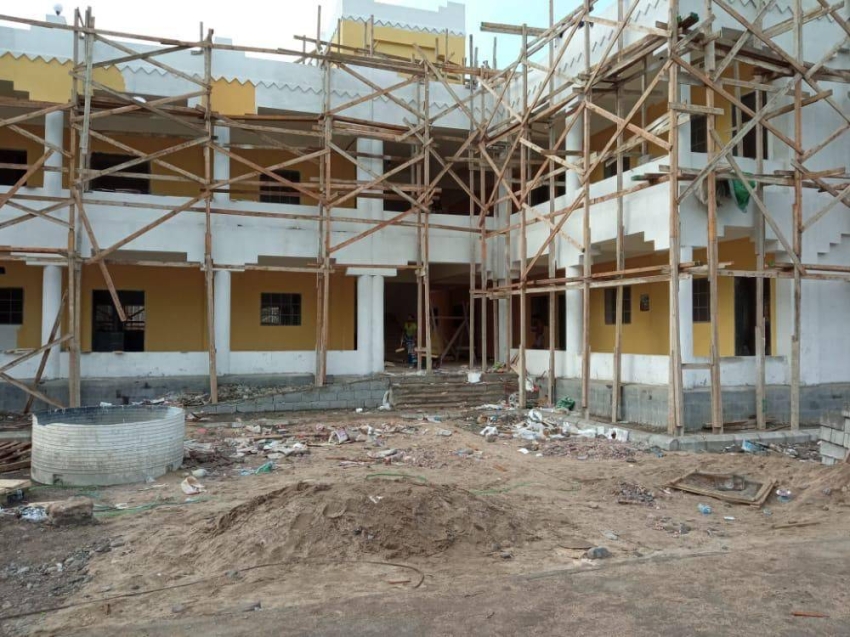 The completion rate of the educational project is 94%, as 1369 beneficiaries of both genders will benefit from the school.
The project aims to achieve safe and inclusive education for both genders and to support teaching and learning by providing educational opportunities for male and female students and a stimulating and inclusive environment for all.
The scientific facilities and modern technologies in model schools help to support extracurricular activities and improve the comprehensive knowledge of male and female students, as well as improve the educational process and raise the level of education of students. Equal educational opportunities.
The program aims to develop schools and educational facilities to attract students and achieve the goal of providing comprehensive education for both sexes.Building schools is an investment in the most important resource, which is the human resource, in particularly in the education of children, which is the main focus of human development, as well as providing jobs through various educational institutions and the results of all. It leads to economic development centered on the educated person, which improves the standard of living and living.
The 23 schools and centers for the gifted, implemented by the SDRPY, help to create a good educational environment that allows schools to implement their own educational programs and extracurricular activities through structures with the highest specifications, very similar to the specifications applied in the Kingdom , including scientific laboratories, computer laboratories, volleyball and five-a-side football fields.
The SDRPY has provided more than 204 development projects and initiatives it has implemented in various Yemeni governorates to serve Yemeni brothers in 7 key sectors, namely health, energy, transport, water, education, agriculture and fisheries, capacity building of government institutions, in in addition to development programs.