To put an end to the deterioration of the political and economic situation in Lebanon, Lebanese Prime Minister-designate Najib Mikati expressed on Wednesday his hope of forming a government in the near future.
Mikati revealed to reporters after his meeting with Lebanese President Michel Aoun that he had given his suggestions to the president, noting that Aoun had given his approval to most of them.
'It is very difficult'
The Prime Minister-designate also stressed that he will work to form a government to put an end to the deterioration of political and economic conditions in Lebanon and implement the French initiative aimed at saving the country from the financial crisis.
He stressed the need to win the trust of the deputies, especially from a constitutional point of view, hoping to meet the expectations of all Lebanese.
"I don't have a magic wand"
The President-designate admitted that Lebanon is going through a catastrophic situation, stressing that the situation is very difficult and that he does not have a magic wand to quickly resolve the situation, stressing that it is a difficult task, but indicated concerted efforts to save the situation.
In addition, he asked everyone to collaborate with him because the country is on the verge of collapse, stressing that the fire can reach all homes, as he said.
Reliable for a difficult task
Interestingly, on Monday, Lebanese President Michel Aoun instructed former Prime Minister Najib Mikati to form the new government. in a difficult task after a year in including two attempts to form a government to take on the task of extricating the country from the spiral of accelerating the failed economic collapse.
Mikati obtained the majority of the votes of the deputies during the parliamentary consultations to assign him to form a new government in the country, obtaining 73 votes out of 118 deputies in Parliament.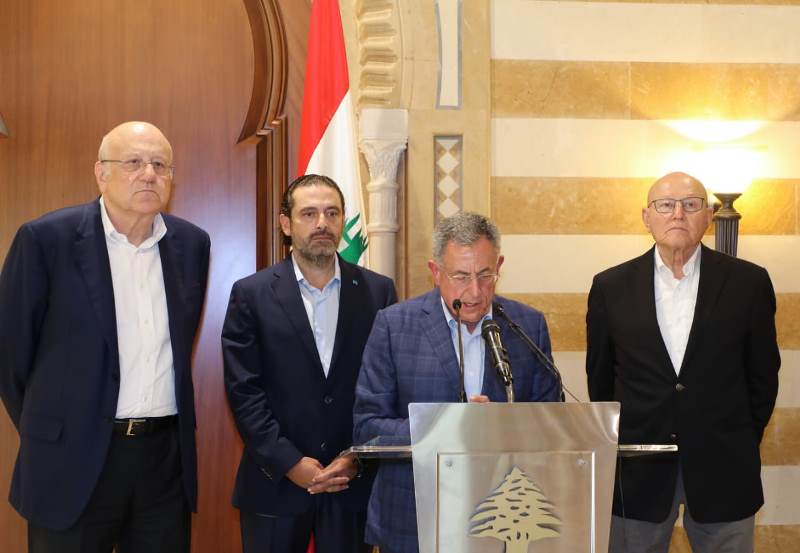 President Michel Aoun held parliamentary consultations to choose a new prime minister, after the head of the "Movement of the Future", Saad Hariri, apologized for forming a government more than eight months after he was appointed. .
In addition, former prime ministers Fouad Siniora, Tammam Salam, Saad Hariri and Najib Mikati held a meeting at the Center House (Hariri headquarters in central Beirut) and agreed to support the post of questlast to form the next government.
Read More About: World News