Today, Monday, the Saudi Ministry of Finance revealed the completion of the procedures for the disbursement of more than 131.9 billion riyals, equal to 98% of the total payment orders received for the needs of the private sector, until the end of the September 30, 2021.
The ministry said in a tweet on the site of social network "Twitter", that the total payment orders received from the public and private sectors amounted to approximately 738.61 thousand orders, for a total value of 664 billion riyals, of which 658.8 billion riyals. was spent and 5.3 billion riyals remained in the exchange process.
He added that the value of public sector procurement spending amounts to about 526.9 billion riyals, and 2.3 billion riyals remain. in exchange procedure, while the remaining 2.9 billion riyals are exchange orders for the private sector.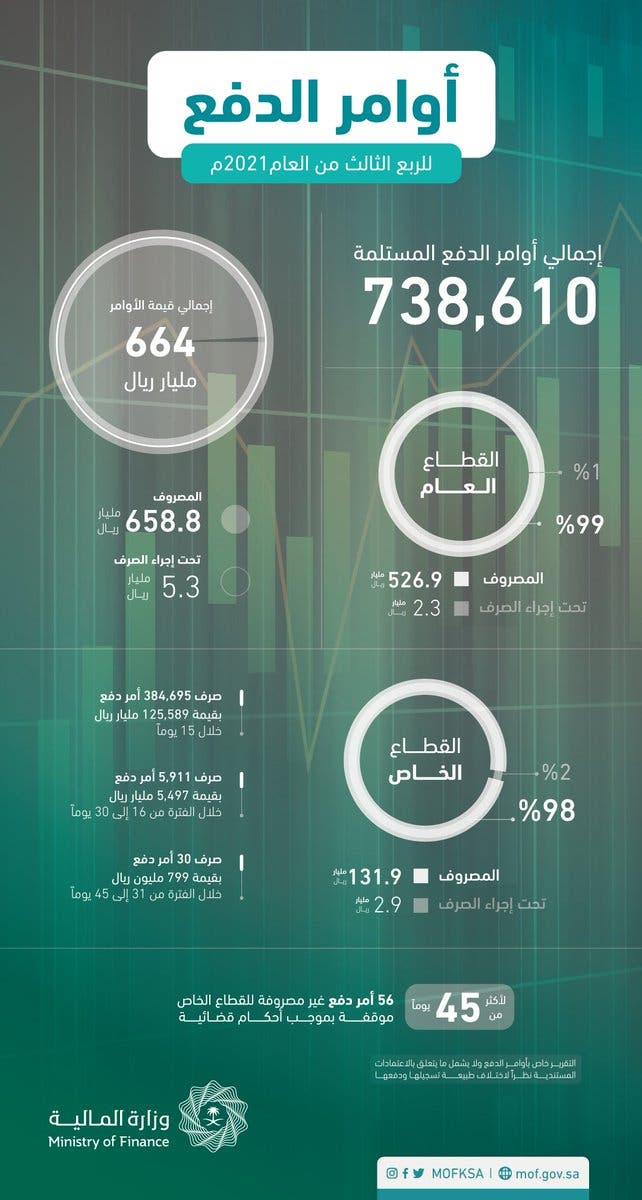 Read More About: Business News