After the Iranian Foreign Ministry announced today, Monday, it is ready to resume nuclear negotiations that are in stall since last June, Russia confirmed that the via The shortest way to revive the nuclear deal is for Washington and Tehran to return to their commitments under the Joint Comprehensive Plan of Action and Security Council Resolution 2231.
Russian Foreign Ministry spokeswoman Maria Zakharova announced in a comment posted on the site today web of the ministry that "his country has the sincere intention of supporting this", according to the Russian news agency "Novosti".
He also added that Russia invites all its partners in the nuclear deal, including Iran, along with US representatives, "to return to the negotiating table as soon as possible and reach an agreement based on understandings and elements. which were crystallized in the period from April to last June. " .
Iran is ready to resume negotiations
Iran announced today that it is ready to resume nuclear talks that have been blocked in Vienna since last June.
Foreign Ministry spokesman Saeed Khatibzadeh confirmed, according to i media local, that his country is ready to resume negotiations in the near future, hoping that the participants will come to the negotiations taking into account the facts on the ground.
In turn, the representative of Russia to international organizations in Vienna, Mikhail Ulyanov, then commented on these statements, considering them a very encouraging signal for the resumption of nuclear negotiations.
encouraging signal from #Iran. The recovery of the #ViennaTalks is long awaited. The pause between the sixth and the seventh round of the negotiations (from 20 June) are taking too long. The time has come to get back at the negotiating table. https://t.co/NvOYjHrUfM

– Mikhail Ulyanov (@Amb_Ulyanov) September 13, 2021
He added that the time between the sixth and the seventh round of those negotiations, which had not yet taken place, was too long, urging their rapid resumption.
It is noteworthy that Tehran and the International Atomic Energy Agency announced on Sunday that they had reached an agreement to re-grant international inspectors access to surveillance cameras at Iranian nuclear sites.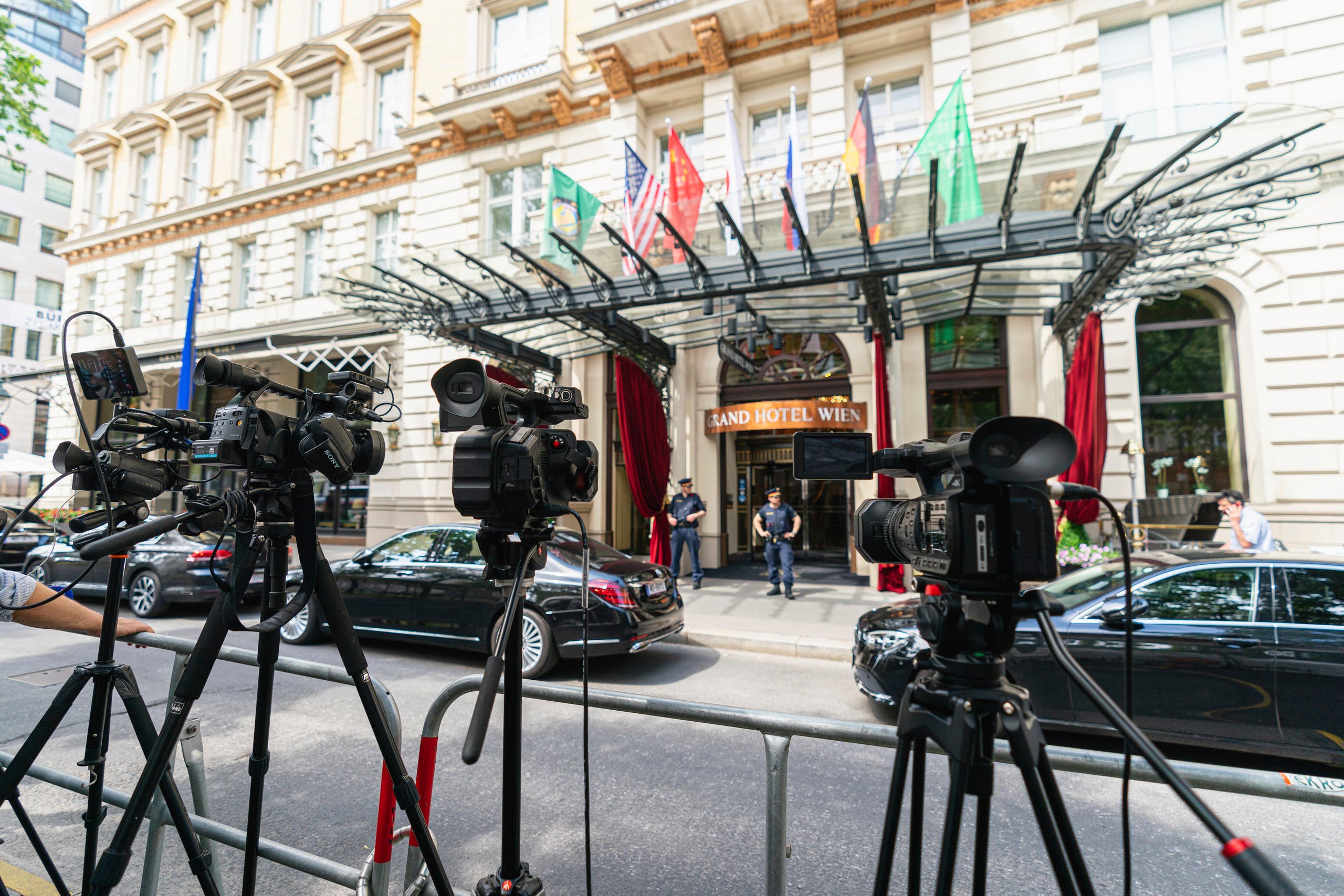 He said it in a joint statement by the head of the International Atomic Energy Agency, Rafael Grossi, and the head of the Iranian Atomic Energy Organization, Mohammad Eslami, following talks between them in Tehran.
Grossi believed that this temporary agreement could open a hole in the wall of negotiations in Vienna, in stalled for months.
Interestingly, talks to revive the nuclear deal started last April, but after 6 round, if solutions to some of the core issues are reached in suspended, in particularly between Tehran and Washington.
Read More About: World News