Kremlin spokesman Dmitry Peskov announced that Russian President Vladimir Putin is concerned about the situation in Russia Belarusian-Polish border.
Peskov said on Thursday that Putin is in constant contact with his Belarusian counterpart Alexander Lukashenko on the refugee issue, stressing that Russia is working to resolve it.
He also commented on reports on possible sanctions against Russian company Aeroflot for allegedly transporting migrants to Minsk, considering that "such crazy ideas live in the hoaxes of media".
The situation is catastrophic
For his part, the Belarusian president stressed that the situation on the border with Poland is catastrophic, revealing that "there are attempts to transfer arms and ammunition to the refugee camp on the border with Poland to provoke a conflict".
Lukashenko said he had discussed with Putin about "attempts to transfer weapons from the Donbass to Kurdish refugees", noting that he had asked Moscow to join Russian strategic aviation in the Belarusian border control process.
Furthermore, the European Union has warned of the possibility of responding firmly to the new sanctions packages.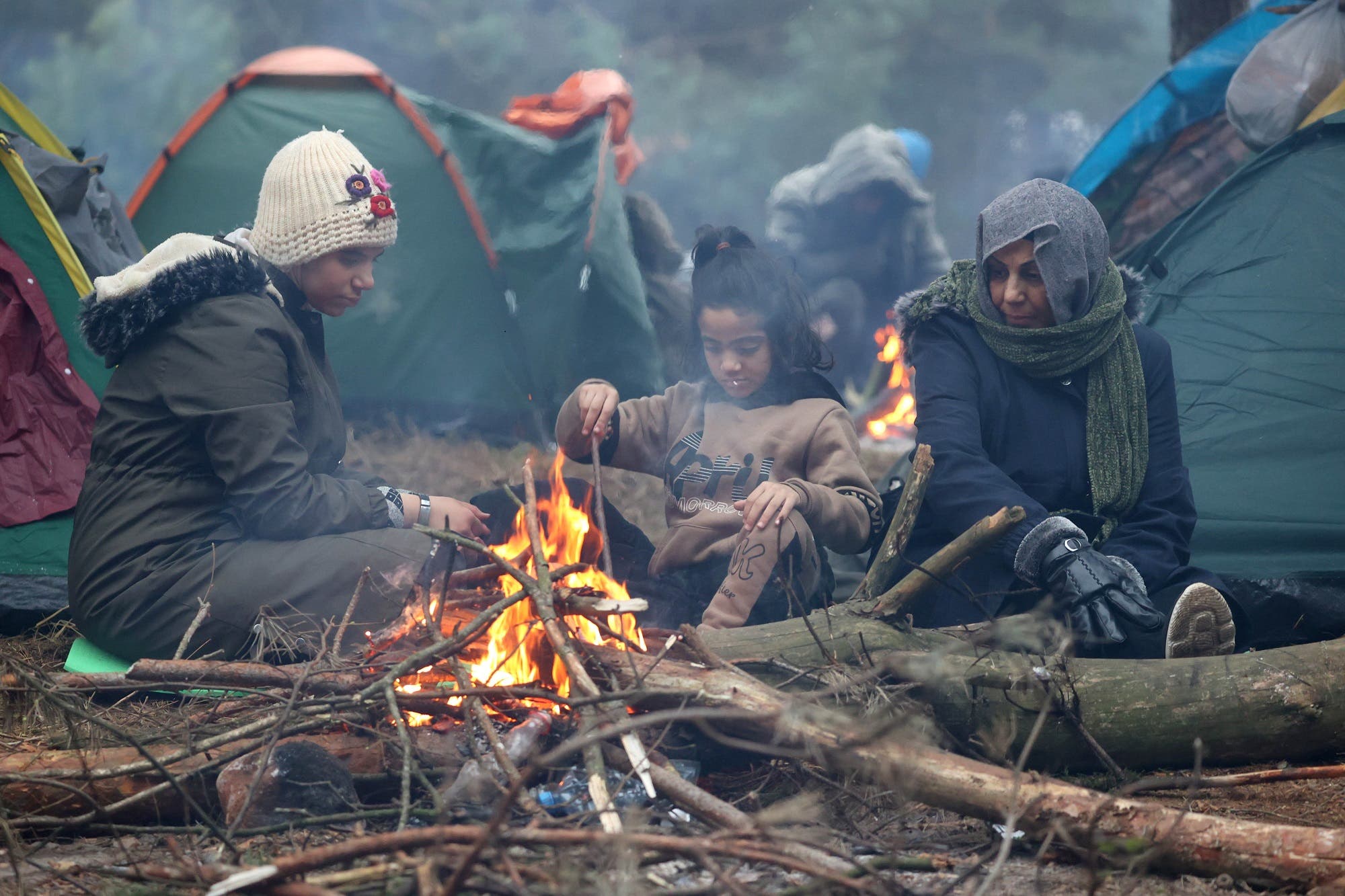 Attempts to breach the border are increasing
Interestingly, Poland announced on Wednesday that it was facing increasing attempts to breach its borders and that it had dealt with hundreds of migrants and sent them back. in Belarus, accusing Minsk of practicing "state terrorismCausing a new migration crisis towards Europe.
Concern is growing over the fate of over 2,000 migrants, mostly from the Middle East, stranded at the border, in conditions defined as "unbearable" by the United Nations, which are asking to intervene to address the issue.
For its part, diplomats told AFP Wednesday that the Security Council will hold an emergency meeting behind closed doors on Thursday to discuss the migrant crisis on the Belarus-Poland border, at the request of Estonia, France and Ireland.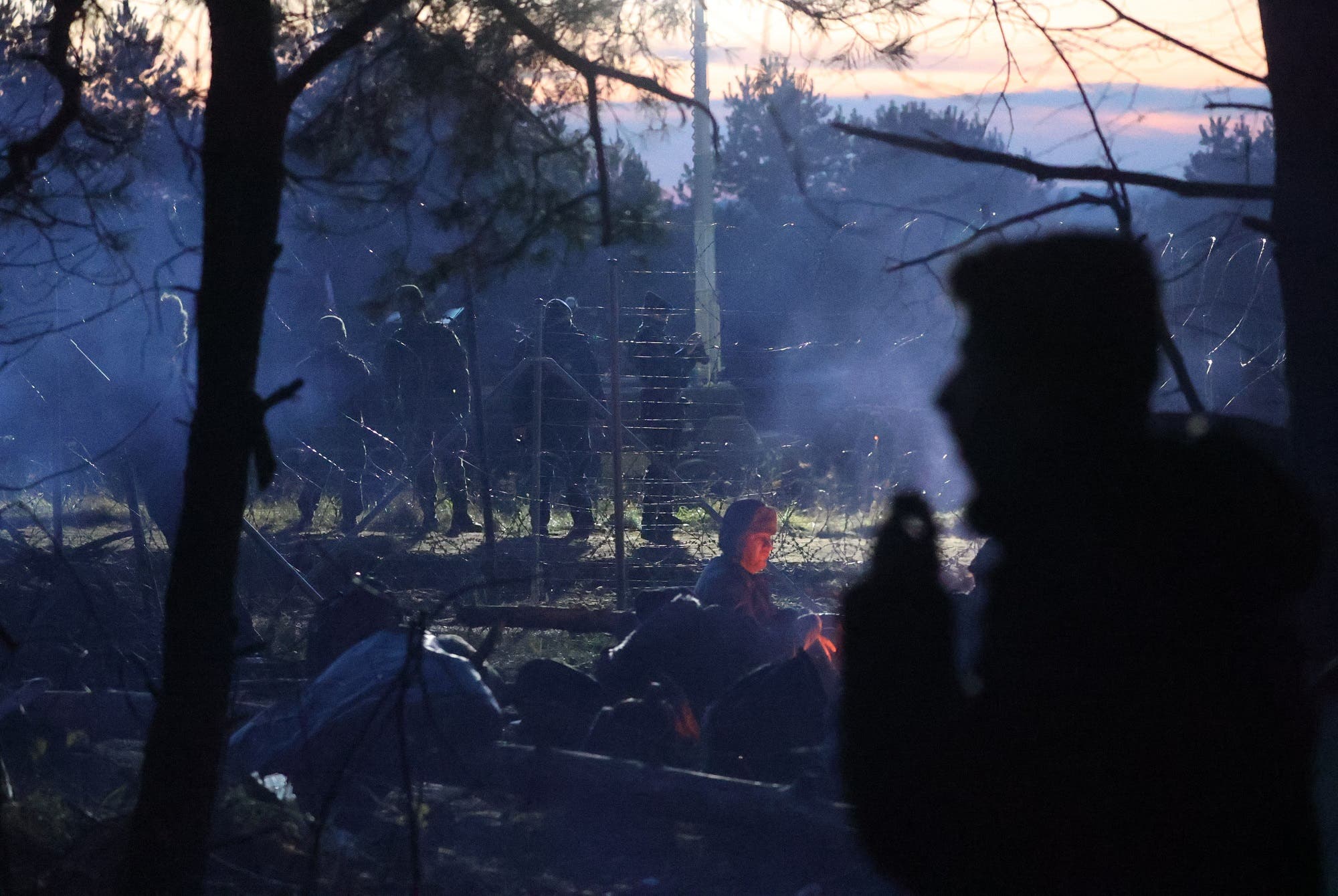 UN spokesman Stephane Dujarric said at his daily press conference on Wednesday that "these situations must not be exploited for political ends and must not transform themselves. in source of tension between countries ", and that the Secretary General of the United Nations (Antonio Guterres) reiterates" the importance of addressing issues relating to migration and refugees in consistent way. "with humanitarian principles and international law.
ignite tension
Interestingly, Europeans have been accusing Belarusian President Alexander Lukashenko for weeks of stoking tensions by issuing visas to migrants and taking them to borders in retaliation for European sanctions imposed on his country for cracking down on the opposition movement after the 2020 presidential elections. .
"What we are facing here, and we must be clear, is a form of state terrorism," Polish Prime Minister Mateusz Morawiecki said during a joint press conference Wednesday with European Council President Charles Michel. in visit to Warsaw.
In turn, Michel stressed that new sanctions against Belarus are "on the table" and that EU member states will discuss this issue on Monday.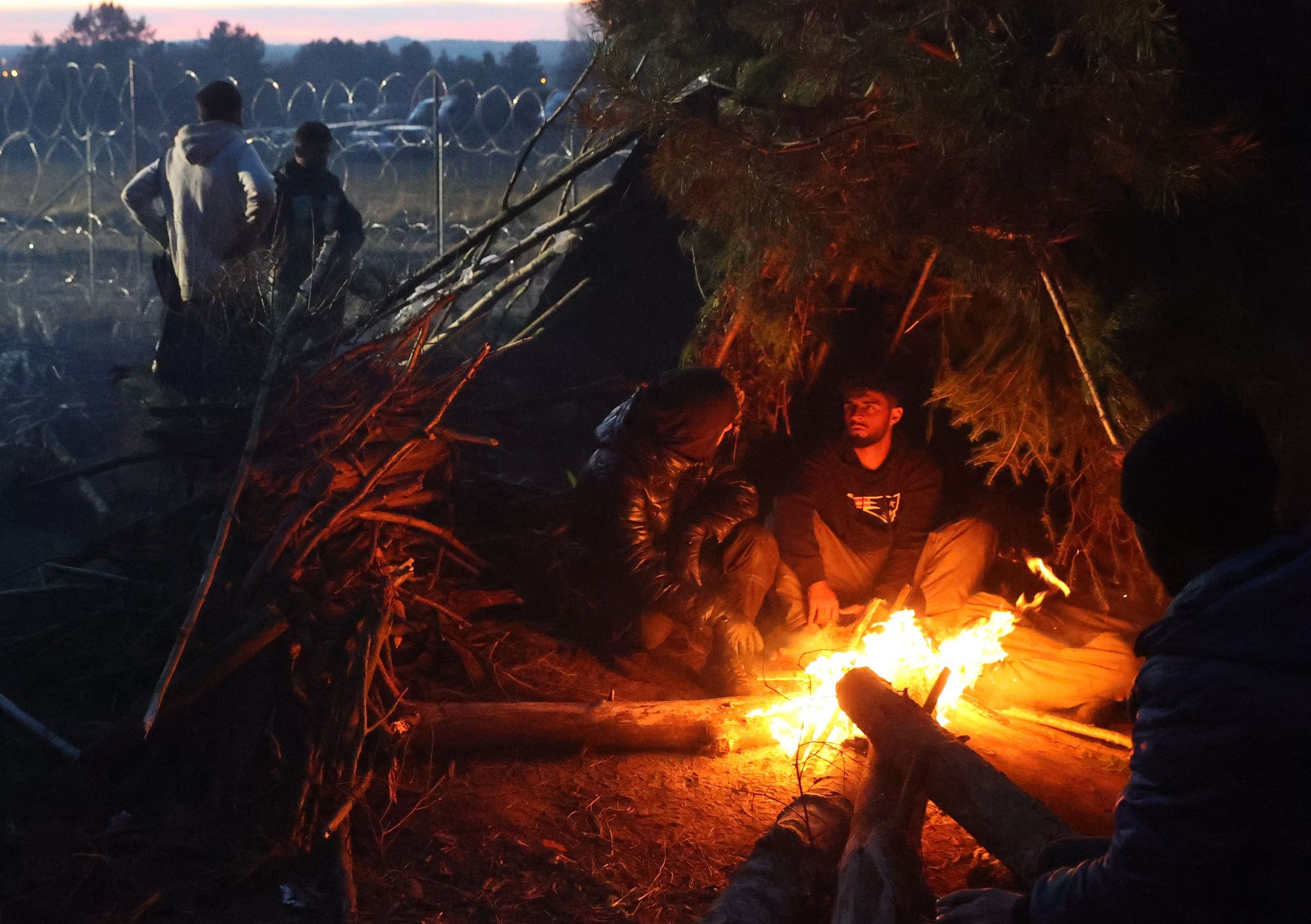 Expand the penalties
In this context, representatives of the countries of the European Union agreed on Wednesday to expand the sanctions imposed on Belarus to target the regime, according to diplomats. in a legal step that paves the way for foreign ministers from 27 countries to agree to add a group of individuals and companies to the blacklist during their meeting next Monday.
Michel also touched on the issue of European funding to build a fence in an attempt to prevent the crossing of migrants, requested by Poland and other European countries, but the Commission has so far rejected it, stating that it is "legally possible" that the European Union financiers tale infrastructure.
European Commission President Ursula von der Leyen has foreseen an "extension of sanctions" early next week. After his meeting with US President Joe Biden in Washington, he said: "It is an attempt by an authoritarian regime to destabilize neighboring democratic countries. This attempt will not be successful."
crisis in worsening
For months, migrants have been trying to cross the border, but the crisis has recently worsened after hundreds of people tried to combine their efforts to enter on Monday. in Poland, prompting the Polish border guards to confront them and push them to withdraw. The migrants have set up a camp on the border where they live in tents and light a fire to warm up after Polish border guards have installed barbed wire at their borders.
The roads leading to the site have also been closed to independent journalists. But in the nearby town of Sokolka, AFP reporters reported seeing auto on patrol stop and look for migrants, and army and police patrols leave town.
"People here suffer from constant anxiety," Sokolka's deputy mayor Pyotr Romanovich told AFP, while Isabella Koretsky, 38, a resident of the area, reported hearing whistles and helicopters all the time.
15,000 soldiers
In addition, Poland has deployed 15,000 soldiers along the border to support the police and border guards.
For its part, Belarus accused Poland of violating international regulations by preventing the entry of migrants and blocking them with beatings and acts of violence.
Doctors Without Borders humanitarian adviser Kyle McNally, who met with migrants on the Belarusian side of the border, called for aid to be granted unhindered. "The people we've talked to and we've seen are in severe difficulties and it gets worse every day, "he said.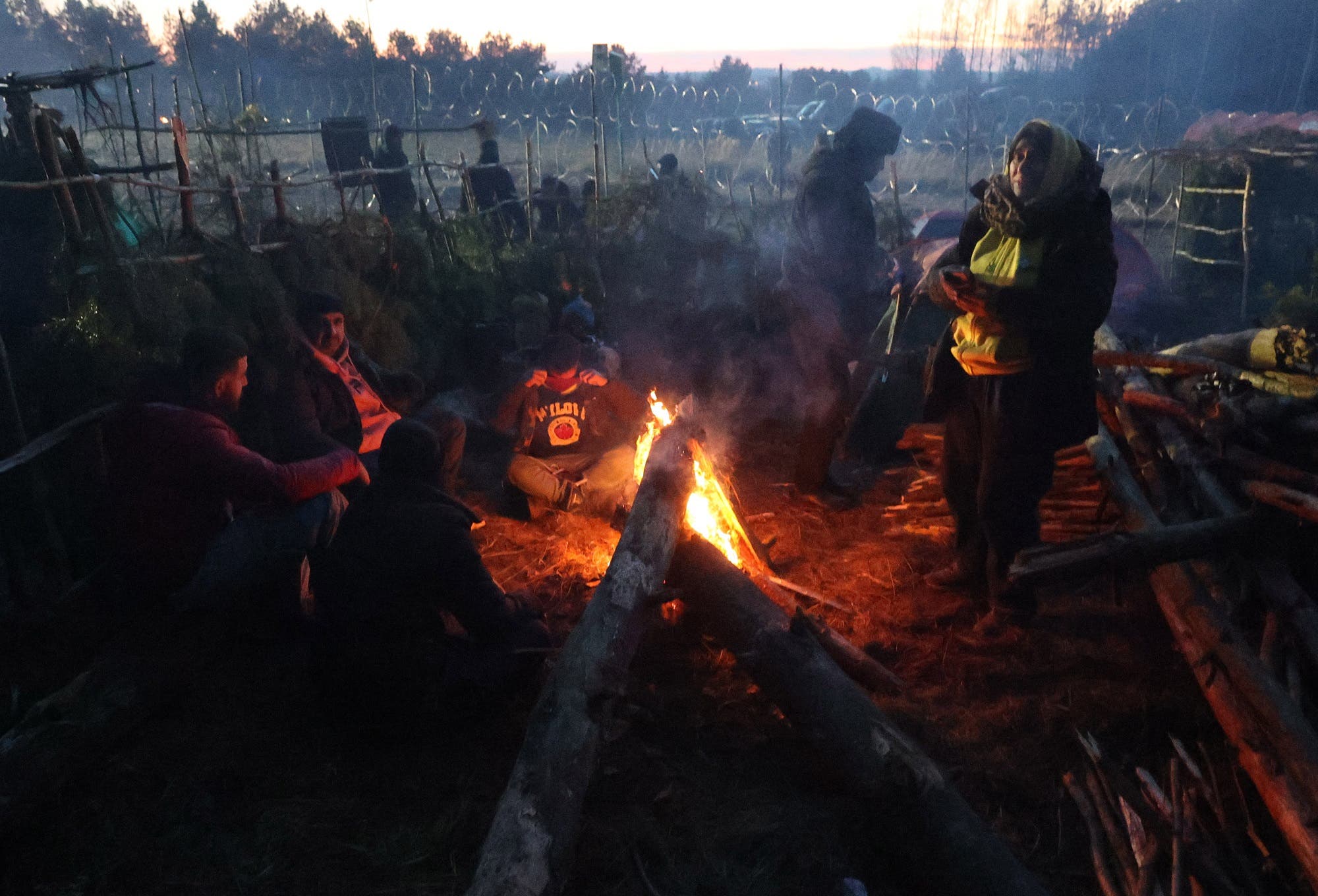 Asks Russia to "exert its influence"
In turn, German Chancellor Angela Merkel on Wednesday called on Putin to "exert his influence" in Minsk to put an end to what she considered "inhumane" the exploitation of migrants, after a similar European appeal.
Minsk and Moscow have responded to these accusations by holding the West responsible for the flow of migrants due to its military interventions in Middle East.
Belarusian Foreign Minister Vladimir Makei said on a visit to Moscow that the European Union caused this crisis by using it as a pretext to impose new sanctions on Minsk, calling for a "joint reaction" with Russia, during a visit to Moscow on Wednesday.
For his part, Russian Foreign Minister Sergey Lavrov accused Western institutions of having launched an "anti-Belarus campaign", saying that Minsk and Moscow "effectively strengthened their cooperation to counter" this campaign.
At least 10 dead
It is interesting to note that in recent months there have been several attempts, some of which have succeeded, to cross the borders from Belarus to Latvia, Lithuania and Poland, member states of the European Union.
At least 10 migrants died in thearea since the start of the crisis, including seven on the Polish side of the border, according to the Polish newspaper Gazeta Wyborcza.
Read More About: World News