Samsung unveiled new display for folding smartphones in different styles and design, included tablet z-fold and tri-fold, which are similar devices to laptopas well as a wrapped smart speaker in a flexible screen instead of a speaker network. traditional sound.
During the presentation of his new ones design at the Consumer Electronics Show (CES 2022) in Las Vegas, US, the company said i design will change the concept of tablet and phones and will reflect the flexible future of the Galaxy series.
Samsung also confirmed that it wants to target the business market, in addition to consumers, with some flexible display products and highlighted the foldable screen that resembles a laptop as a possible example of a corporate device, as the company says flexibility will allow IT employees to quickly switch between using the device as a computer laptop to full screen.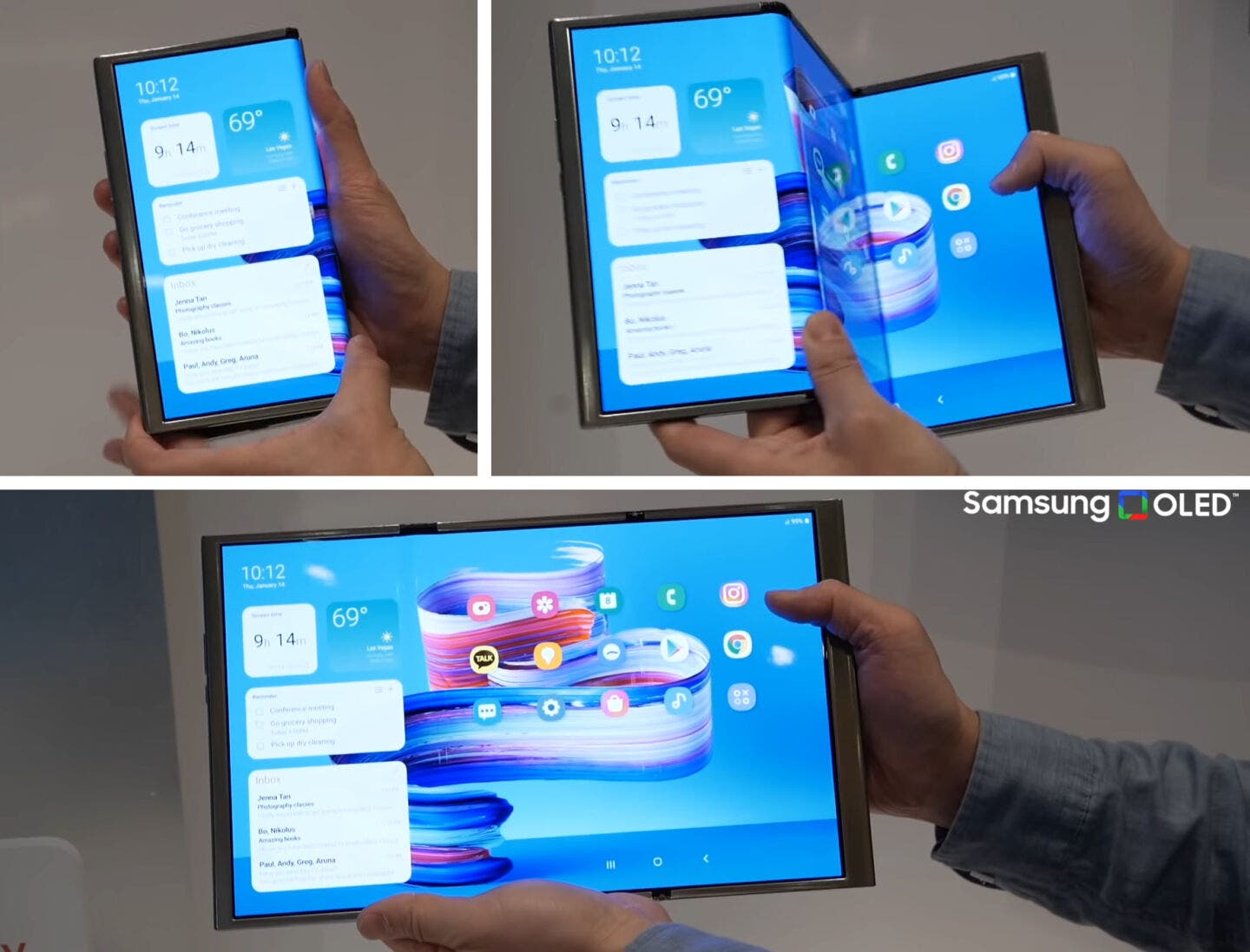 The foldable device similar to a laptop, called the Flex Note, features a 17.3-inch flexible OLED panel that, when folded, offers the same form factor as a laptop 13-inch.
There is also a Samsung Slidable smartphone that features a sliding side panel, which the company says the user can move part of the side if they want a wider view of the screen.
According to reports, the design Samsung's most impressive was the smart speaker, a cylindrical model with a flexible 12.4-inch screen.
The speaker turns in a big screen
Using a smartphone app in supplied, Samsung has shown that the speaker powered by artificial intelligence can transform in a large flat screen, effectively making it a display intelligent.
Experts believe the South Korean giant is showing its strength in significantly, as each device is a new and unique concept that aims to showcase the company's flexible OLED technology and examine some of the ways in which these panels can be used in future.
Samsung took a leap into the mobile industry with its Galaxy Z Flip and Fold smartphones, two foldable models that appeared in 2019 that have won the admiration of many users and critics. in terms of design and reliability.
Read More About: Technology News