Large demonstrations began this afternoon in Khartoum, directed to the Republican Palace in the center of the Sudanese capital, from Pashadar station in the Al-Dim district.
The participants in the demonstrations called by the gathering of professionals and by the resistance committees have called for the handing over of full powers to civilians.
Tear gas and Internet cuts
Meanwhile, security forces fired tear gas to disperse thousands of protesters who had gathered near the presidential palace, according to the Al-Arabiya / Al-Hadath correspondent.
At dawn the Sudanese authorities closed the bridges over the Nile that connect the cities of the capital to traffic, with the exception of the Halfaya and Soba bridges.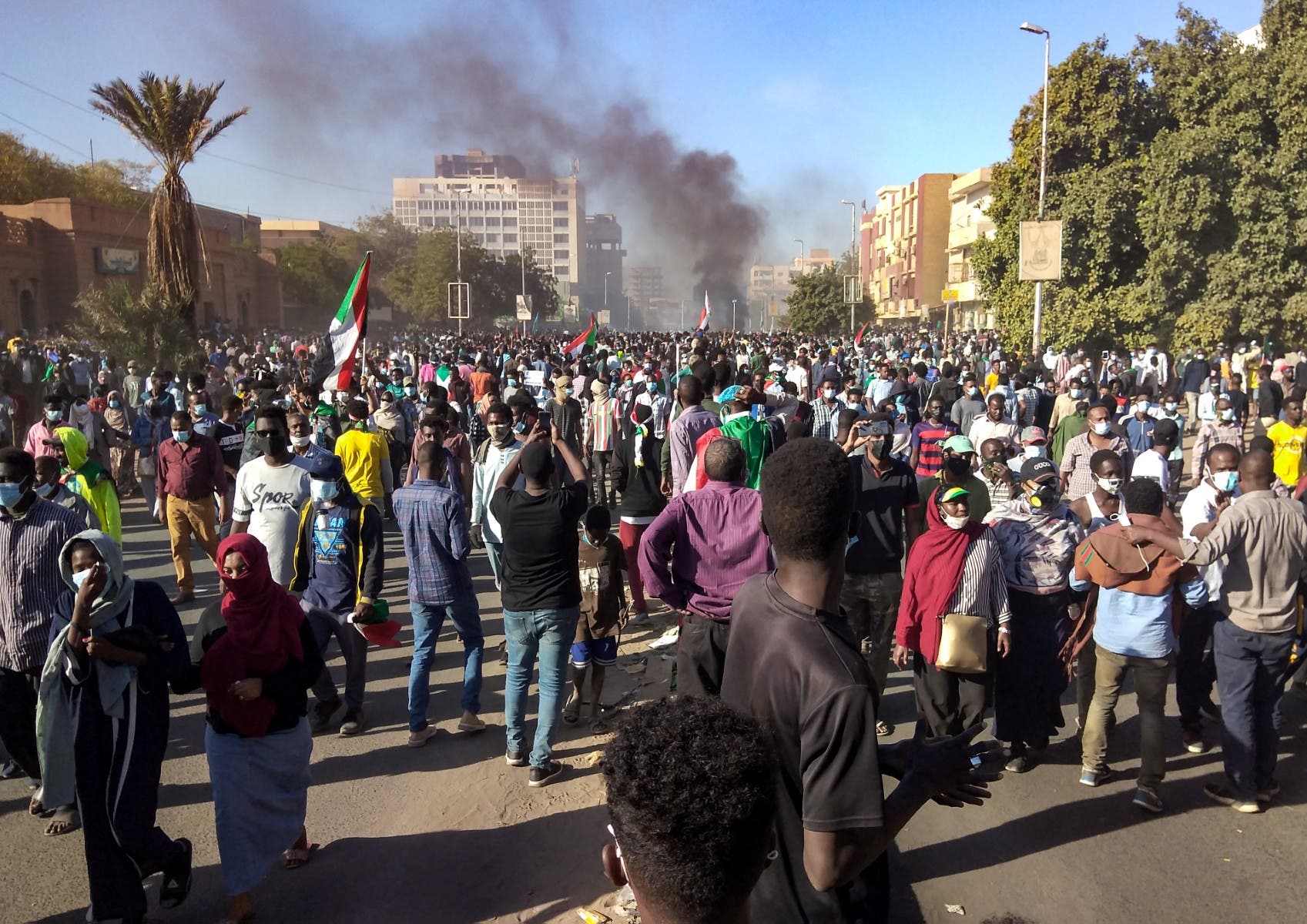 Internet services have also been cut off from cell phones in the country. And eyewitnesses confirmed the internet outage in the whole capital.
'continuous resistance'
The Sudanese Professionals Association had called for participation in protests and "millions of processions" today, calling for 2022 to be "a year of continued resistance," as it claimed.
Last night, Saturday, in a statement also appealed to all Sudanese, "and to the masses of professionals and employees in all the cities and villages of the country, so that they can go out and actively participate in the million processions ". "We make 2022 the year of continuous and ferocious resistance," he added.
53 dead
The appeal came after the capital witnessed an escalation of the pace of protests on one side and the violence of some security forces on the other, which resulted in the deaths of five protesters on Thursday (30 December 2021), according to as announced by the Central Medical Committee of Sudan.
The committee also confirmed in a statement yesterday, Saturday, that the number of victims of the protests "from the date of 25 October 2021 has risen to 53, of which 11 have decreased after the" political agreement "signed between Prime Minister Abdullah Hamdok and army commander Abdel Fattah Al-Burhan.
It is interesting to note that the country has seen, since last October, criticisms and demonstrations of rejection of the exceptional measures imposed at the time by the armed forces, according to which the government and the Sovereign Council have been dissolved, and the agreement signed with Hamdok also on November 21, which established an association in the government of the country with the military component, and at the same time the premier lost his political incubator.
The demonstrators are calling for the transfer of power in the country to a purely civilian government and the interruption of the participation of the security forces in the management of the country.
Read More About: World News