With the International Atomic Energy Agency announcing an agreement with Iran on Sunday, Russia's representative to international organizations in Vienna, Mikhail Ulyanov, stressed that the agreement is very important, albeit technical.
He added in a tweet via "Twitter" that the deal will help the IAEA stay informed about the nuclear program, and is no less important for Iran in terms of refutation of the charges against it.
He also stated in a second tweet that "it is important that Iran and the IAEA agree today that its director general will make another visit to Tehran in the near future".
He added that his country "greatly appreciates the willingness of the two sides to maintain a constructive dialogue based on mutual respect, through which all matters in suspended can be resolved ".
Is important that #Iran And #AIEA agreed today that the DG will pay another visit to Tehran in the neighbour future. We really appreciate reading of the two parties to remain constructive and mutually respectful dialogue through which they can resolve all issues in suspended.

– Mikhail Ulyanov (@Amb_Ulyanov) September 12, 2021
The International Atomic Energy Agency had reached an agreement with Iran on monitoring equipment located in Iranian nuclear plants, after the visit of its director general, Rafael Grossi, to Tehran.
Ensure continuous monitoring of the nuclear program
In a joint statement between the Atomic Energy Agency and the Atomic Energy Organization of Iran, reported by the state agency IRNA, "the agency's inspectors were authorized to perform technical and technical maintenance of the specified monitoring and replace memory cards for these devices, which will be stamped by both parties and kept in Iran".
The #AIEA DG and #Iran agreed today on maintenance video equipment in Iranian nuclear facilities. It is technical but very important. He will do it help IAEA to maintain knowledge on the nuclear program. It is no less important for Iran rejects unfounded speculation against it.

– Mikhail Ulyanov (@Amb_Ulyanov) September 12, 2021
However, Iran did not allow the agency to view the camera recordings.
Tehran announced in February that it would hand over the recordings to the agency if an agreement was reached to revive the nuclear deal and Washington lifted the imposed sanctions.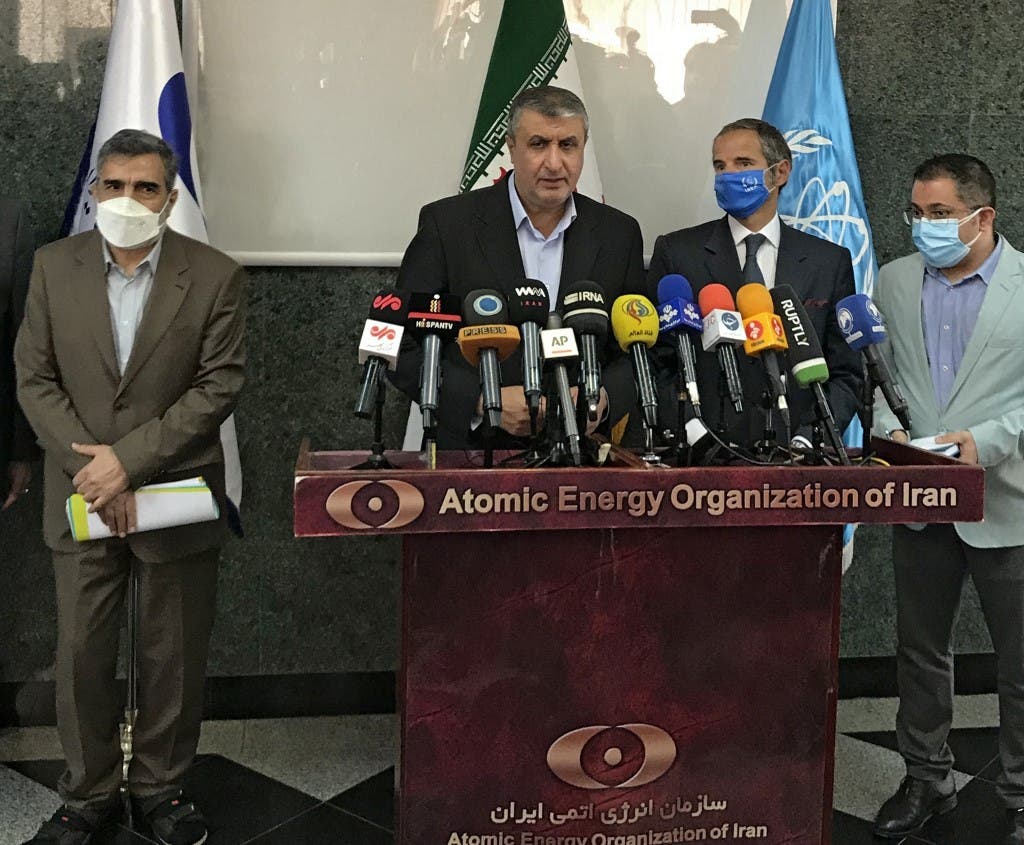 Consultations soon senior
Thus, Rafael Grossi, Director General of the Agency, during his second visit in Iran questyear, was able to ensure that the monitoring of the Iranian nuclear program continued according to the provisions in force, as the Agency was afraid of losing data if the recording capacity is exhausted.
The statement states that Grossi will return to Tehran "in the near future to hold high-level consultations", underlining the "spirit of cooperation and mutual trust" between the two sides.
Interestingly, Grossi visited it after the IAEA, in A strong report this week accused Iran of obstructing its inspectors' monitoring missions after Tehran suspended some inspections of its nuclear activities, and ahead of an agency board meeting next week.
Read More About: World News