King Salman Humanitarian Aid and Relief Center launched emergency intervention project to save the lives of people affected by drought yesterday in Somaliland, in the presence of Yusuf Hassan Ismail, Director General of the Ministry of Water in the Government of Somaliland, Director General of the Ministry of Awqaf and Islamic Affairs in the Government of Somaliland, the deputy governor of Murudijeh Khader Baroud and the president of the Association Al-Rahma Charity Sheikh Abdullah Muhammad Ibrahim, some officials of the National Commission for Refugees and displaced persons in Somaliland and the Director of the King Salman Center for Relief in Africa Youssef bin Bakhit Rahma.
During the project, 1,000 tanks with a capacity of 10,000 liters each, for a total of 10,000,000 liters, were supplied in the Awdel, Sahel, Sol, Sinag, Tajtir and Murudijih regions, as well as 40 water tanks in glass fiber with a capacity of 6,000 liters, benefiting the 88,000 people of the project.
Murudijeh Deputy Governor Khader Baroud expressed his appreciation and gratitude to the Keeper of the Two Holy Mosques King Salman bin Abdulaziz Al Saud and His Highness the Hereditary Prince – may God protect them – for their lifelong support to their brothers in Somaliland in in light of the difficult conditions they are going through and the drought crisis that has engulfed the country.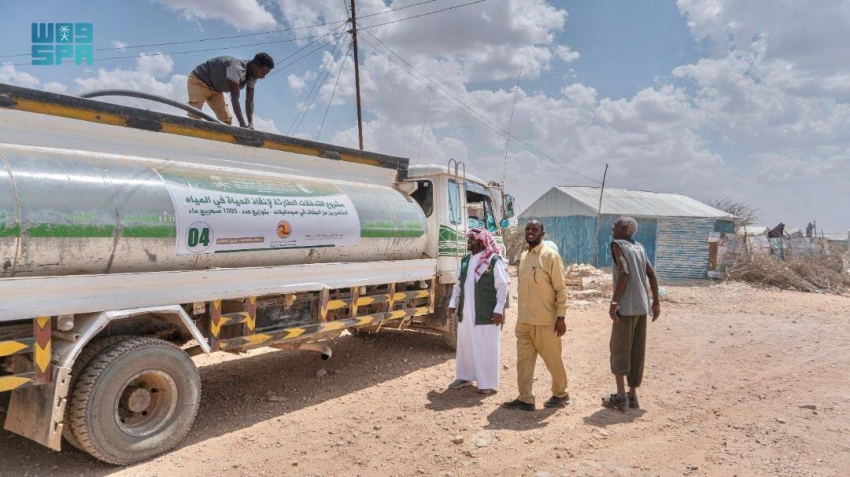 For his part, the director of the center's branch in Africa, Youssef bin Bakhit Rahma, explained that this project is part of the relief and humanitarian programs and projects of the center to alleviate the suffering of the brothers in Somaliland, noting that the water reservoirs will be divested after the implementation of the project to water management in local authorities to benefit in Water storage for future beneficiaries.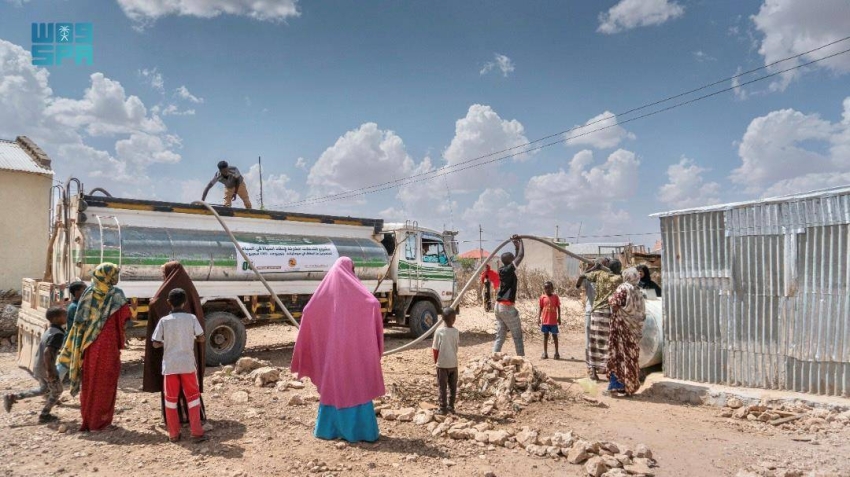 This is part of the Kingdom's water supply and environmental remediation projects through the King Salman Relief Center to improve the living conditions of the needy in various countries of the world.