Today, Monday, a court under the control of Houthi militias in Sanaa executed four inmates for the murder of Abdullah Al-Aghbari, whose death in August last year under brutal torture led to the largest popular protest in the areas of militias of northern Yemen.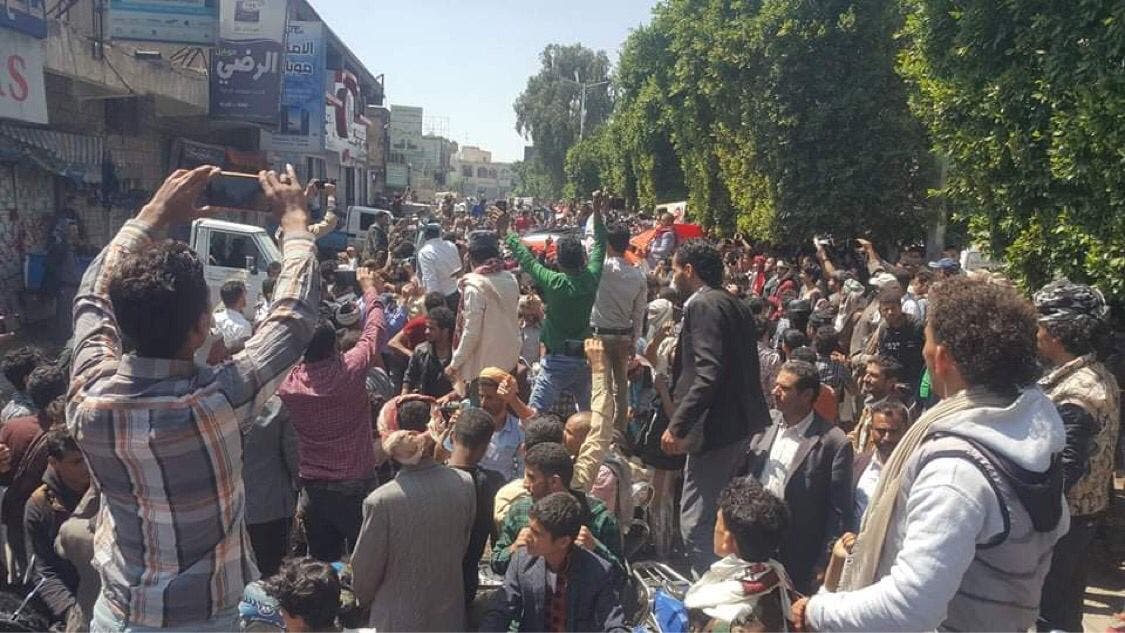 Al-Aghbari's lawyer, Wadah Qutaish, confirmed in a post on his Facebook account that the four convicts were executed in by means of strict security measures e in presence of blood relatives. He stressed that "some merchants, philanthropists and parents of the condemned" have made a last attempt to obtain pardon, but "the guardians of the blood have chosen to take refuge with fairness of justice", as he stated.
The verdict was issued in the fortified reformatory known as the "Central Prison" north of Sana'a, in the presence of the representative of the Guardians of the Blood, and amidst strict security measures.
Eyewitnesses said security forces shot and scattered a crowd of protesters who had gathered in the vicinity of the infamous detention center, demanding amnesty, and blocked cameras and tape recorders.
According to the verdict, the four main convicts were executed in the horrific murder case, which was documented by a photographer at the Al-Sibai cell phone shop in the Al-Qiyadah neighborhood of downtown Sana'a about a week later. the arrival of Al-Aghbari him, according to the media platform "Yemen Future".
The four convicts shot were Abdullah al-Sibai, Walid al-Amri, Muhammad al-Hamidi and Dalil al-Jerba.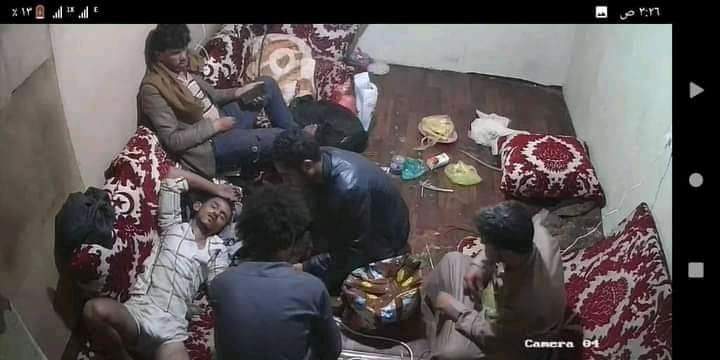 The four inmates wore blue prison robes and fired live bullets at them, in the second public execution by the Houthi group since mid-June, where three inmates were executed, including a man who killed his three daughters after putting them in a water tank, and two other men who raped and killed a child before disposing of his body. .
The appeal sentence in the case of Al-Aghbari had decided in December last year to amend the initial sentence on the death penalty against only four convicts instead of five, and to reduce the sentences for the fifth and sixth defendants, in court proceedings that neglected the just public and kept the door open regarding the reasons for the horrific incident.
Young Abdullah Al-Aghbari was killed on August 26 last year by a "gang" of several people, during a 6-hour torture session. in a crime that was greeted with indignation after the spread of videos and photos of this crime, which turned into in a case of public opinion.
The coroner's report listed an impressive number of signs of brutal torture Al-Aghbari was subjected to, including 573 wire lashes, 187 slaps and 88 punches. In the indictment of the indictment it was also added that the defendants attacked him with direct brutal means which were enough to take his life.
Read More About: World News