Saudi Airlines has launched direct flights between the Kingdom and the Greek island of Mykonos, as part of providing more options to its guests to destinations that witness a growing demand for travel, as it will operate three direct flights per week, starting with the first. July until the end of August 2022 AD
Saudi Airlines prepared a celebration for the launch of seasonal flights at the Al Fursan International Lounge at King Khalid International Airport in Riyadh, in the presence of the Ambassador of the Greek Republic to Riyadh Alex Konstantopoulos and the Vice President for Marketing and Product Management in Saudi Airlines Issam Akhunbay.
The new flight route is expected to operate with three flights on Mondays, Wednesdays and Fridays of each week, as the journey from Riyadh's King Khalid International Airport to Mykonos Mavroginos Airport takes approximately 3 hours and 55 minutes.
Saudia has chosen the Airbus A320, which holds 20 seats, for the new flights to and from Mykonos in business class, as well as 90 seats in guest class, and all guests on board can enjoy the Saudia inflight entertainment system, which includes more than 5,000 hours of entertainment, as well as in-flight Internet service.
On this occasion, Saudi Airlines Vice President of Marketing and Product Management, Issam Akhunbay, expressed his happiness at the launch of seasonal flights to the island of Mykonos, stating: "By launching the new Riyadh Mykonos route, we seek to strengthen our efforts to connect our guests with the most sought-after travel destinations in around the world and to improve the Kingdom's connection with the world ".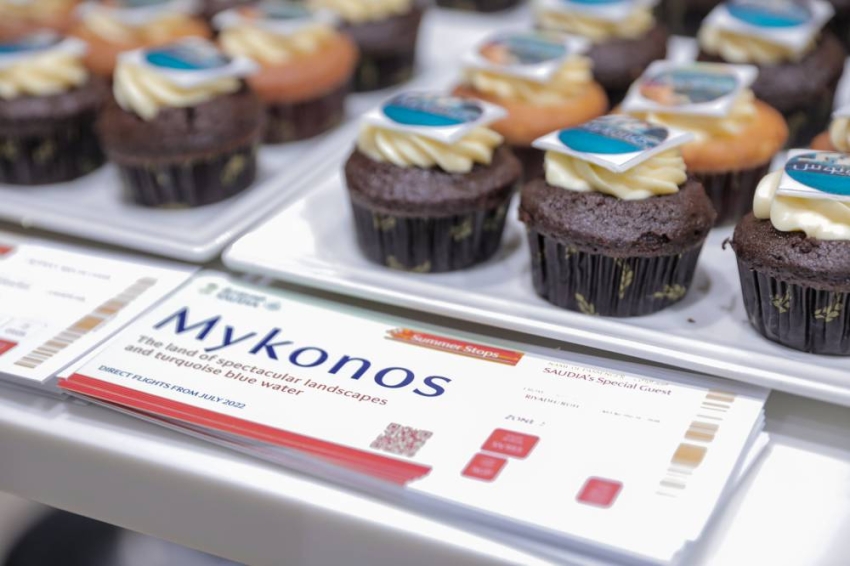 This step also confirms our commitment to be the "wings of the 2030 vision" and actively help propel the travel and tourism industry in the Kingdom to further growth and prosperity. "
Mykonos is one of the most famous Greek islands and stands out for its location in the center of the Cyclades group of islands in the Aegean Sea. It is known for its lovely beaches, variety of facilities, tourist activities and delicious Mediterranean dishes.