Google used in largely the Material method in the Android 12 interface, as it has become the official interface for the system with new applications.
Android 12's new interface is called Material You, which suggests the company offers a variety of new customization options for the system.
Then you can change the colors of the entire system interface within applications via the special system settings, or you can let the system choose the appropriate color from the background colors you are using.
But Google chooses a set of colors suitable for the background you use to make the Android 12 interface stand out.
Steps to change Android interface color 12
Your phone must use Android 12 even if it is in beta version and these options are available for all devices running Android 12.
First, go to the Settings menu, then to the Background and Style Settings menu.
Within these settings you will find a button called Basic Colors, which you can press if you don't like the colors chosen by the system.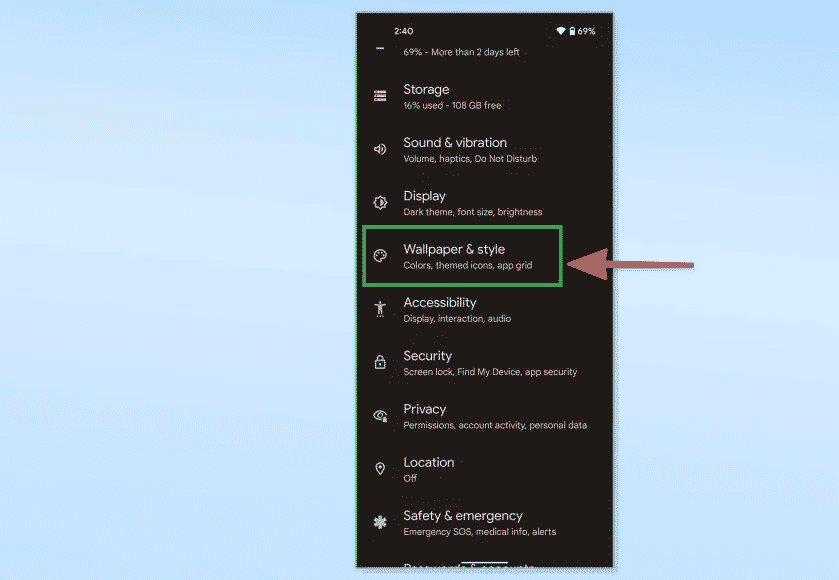 After that, a list of different colors will appear and you can try your desired colors through this list before applying them to the entire system.
And you can switch back to colors proportional to the background by pressing the background colors button next to the primary colors.
Additional features in the system
Android 12 comes with a new one set of features that Google offers for the first time and these features improve the experience of using the system.
One of the new features in Android 12 lets you try out games before downloading and installing them on your phone, via a feature called Play As You Download.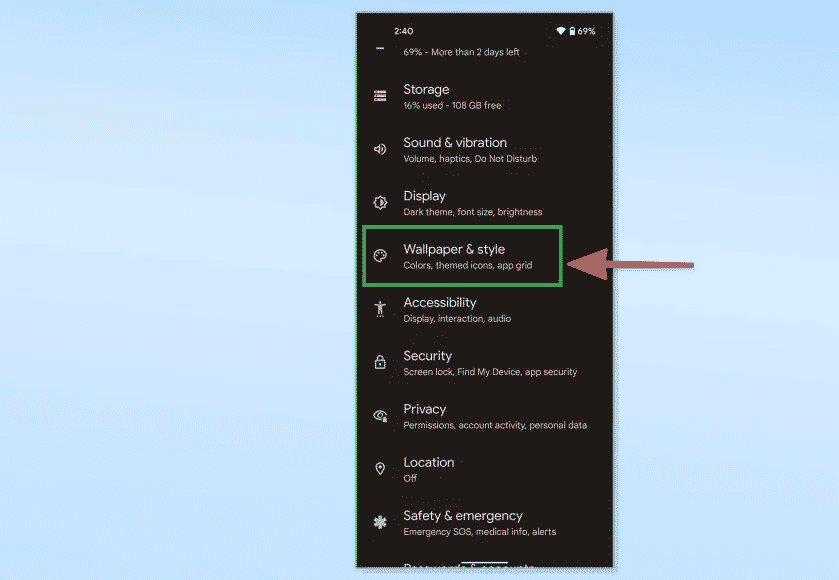 This feature works in similar way to PlayStation 4, where you can try the game while downloading its files.
Google has also decided to move away from the popular APK format it has been using for years since the advent of Android in favor of the AAB format.
The AAB format offers a number of new features in managing applications on your phone, but in order to play the new format you need to have Google services on your phone.
Google developed this new format itself to control its control over store Android and even force the user to download applications from Google Play.
Read More About: Technology News