After the demonstrations called by civilian groups in Sudan started on Thursday in some meeting points declared in Khartoum e in some states, rejecting the "military government" according to the slogans launched, the Sudanese news agency reported that the demonstrators have closed some streets of the capital in absence of police forces.
The information also reported that a number of other protesters gathered in Al-Qasr Street as they were on their way to the Republican Building, and there the police fired tear gas.
This came after thousands of people took to the streets of the capital and activists broadcast clips and videos of the start of the November 25 demonstrations that rejected the political agreement signed between the president of the Sovereignty Council and the commander of the Abdel Fattah Al-Burhan army and Prime Minister Abdullah Hamdok on 21st this month.
The protesters called for "the overthrow of the military component and its protection on the political process", as they stated.
protection of the procession
Clips circulating from the suburb of Al-Samrab north of the city of Bahri, or Al-Kalakla, south of Khartoum, and others, showed the departure of thousands of people. While the protesters in thearea by Omdurman chanted "The government of the military does not thank" and "Civilization is the choice of the people", in a clear indication of the rejection of the agreement between civilians and military, according to the Agence Francia-Presse.
Yesterday, Wednesday, Hamdok stressed the need to protect processions and the right of expression in the country.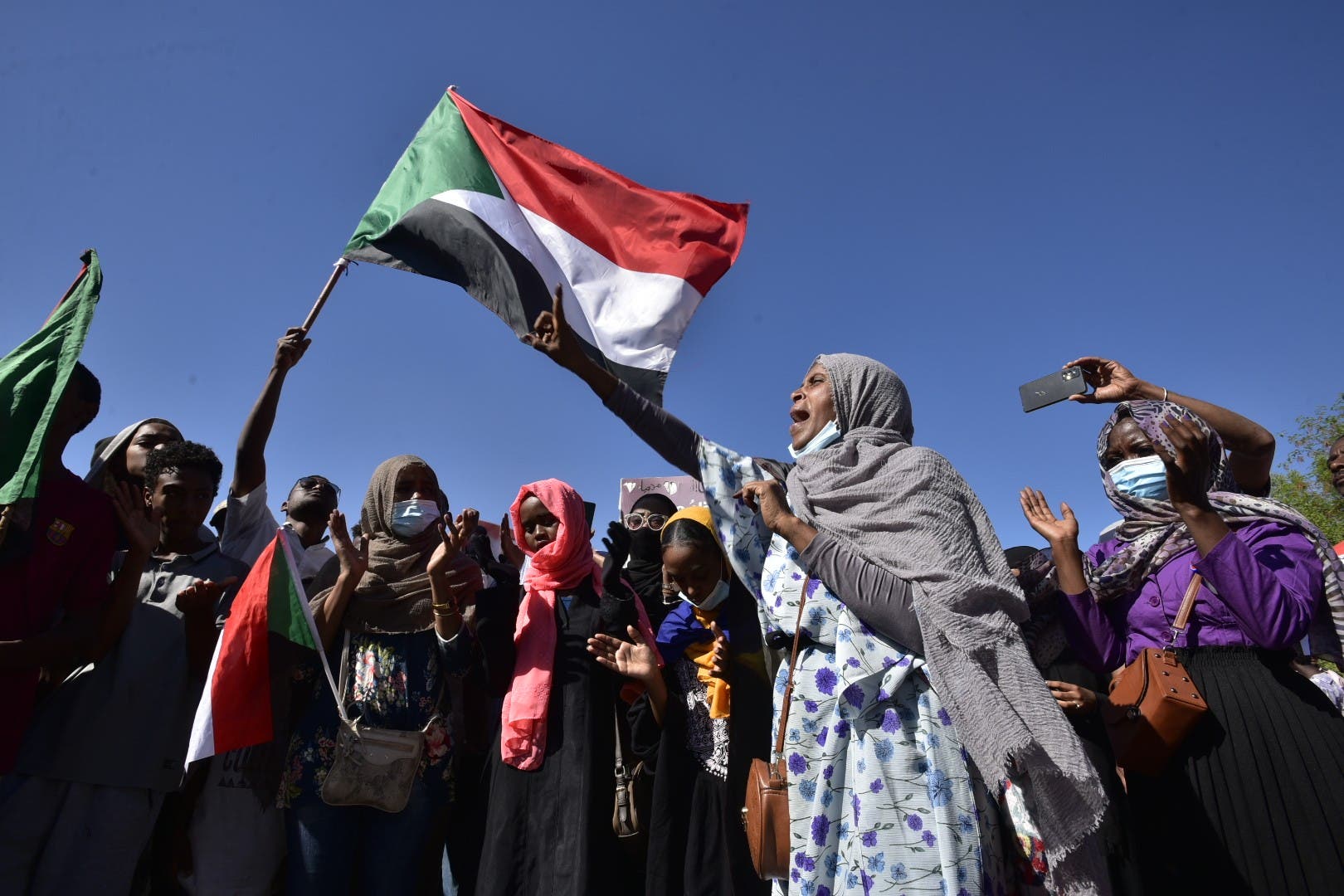 A test to agree with the proof
He also stressed that the right to demonstrate is guaranteed to the Sudanese people. He said: "We have spoken strictly with the security services so as not to interfere with the peaceful demonstrations" that will take place today in Khartoum and in other cities in the country, and he considered this a real test and a challenge that could break the agreement if there is an attack on the demonstrators.
Furthermore, he considered, in an interview with the press yesterday, the demonstrations today, "the biggest test" in the face of the framework political agreement, which he signed last Sunday with the army chief.
Interestingly, the two sides signed a political agreement at the presidential palace in Khartoum on November 21 (2021), which resulted in Hamdok's return to his former position and the release of a number of detainees, including politicians and activists.
The aforementioned agreement also restored the partnership between the military and political components, after the armed forces had imposed a state of emergency on 25 October, suspending some provisions of the constitutional document.
However, this consensus has come while some inmates are still in been arrested, angered civilian groups who were among the backbone of Hamdok supporters.
Read More About: World News