American scientists were in able to create a shirt super intelligent in able to monitor the heart around the clock and then send an alert to its owner when a development occurs that could affect a person's health – an innovation that can spread widely among players and athletes.
Innovators say this smart shirt is the best solution for health enthusiasts who don't like to wear an uncomfortable smartwatch on their hands.
According to a report published by the British newspaper "Daily Mail", and read by "Al Arabiya.net", scientists from Rice University in Texas in the United States have created a smart shirt in able to monitor your heart, and at the same time it is washable and not affected by washing and ironing from time to time in a lot and is not heard by anyone wearing it.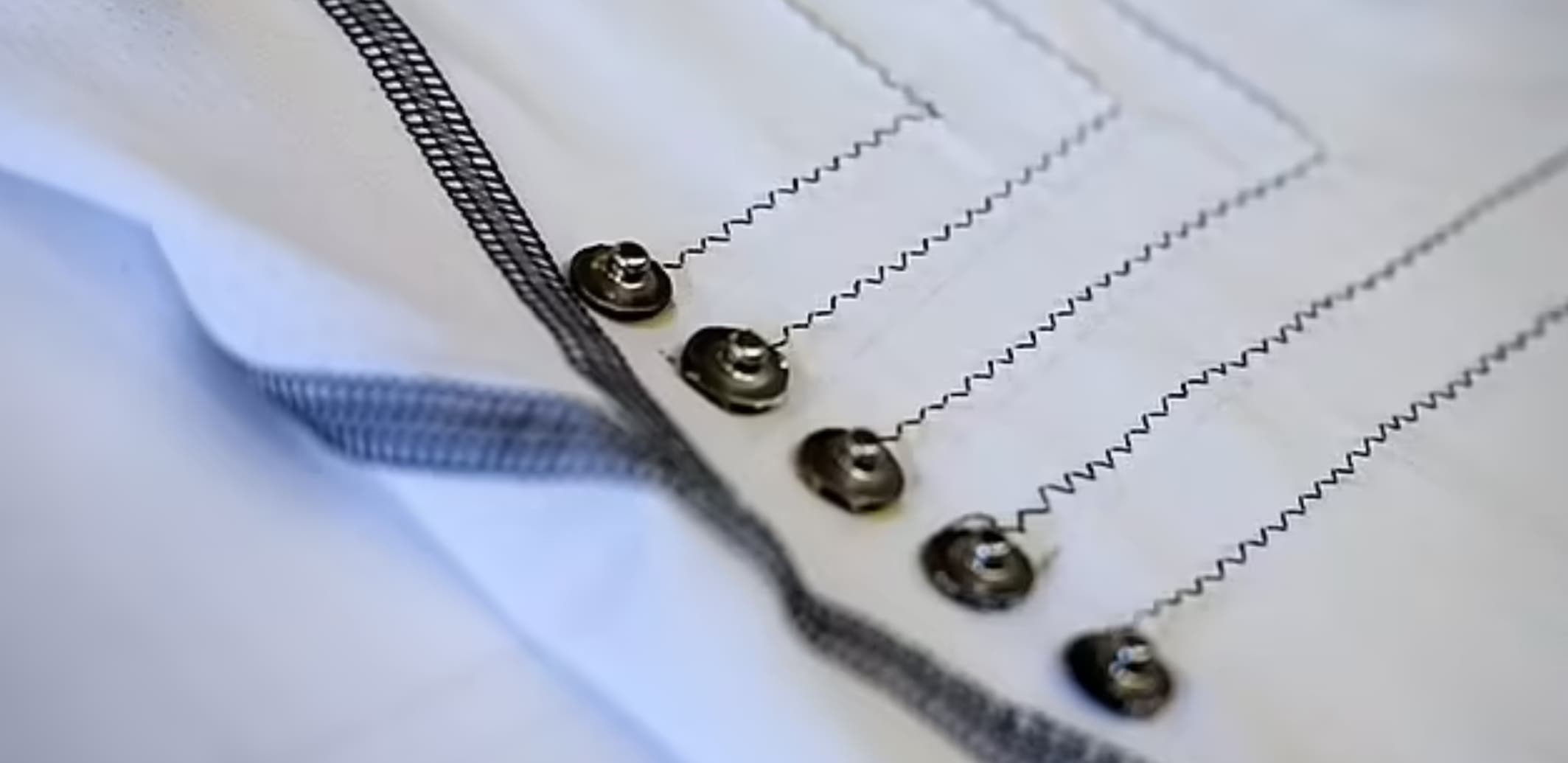 Scientists claimed to have sewn ultra-thin carbon nanotube fibers, which are just like cotton threads, in normal sports clothing using a sewing machine standard.
The paper states that the carbon nanotube monitors the wearer's heart rate and does a continuous electrocardiogram (ECG), which captures heart rhythm and electrical activity.
The fibers woven into the fabric can also be used to embed antennas or LEDs, according to the researchers.
Small adjustments to the fibers at the extremity can also allow the garment to monitor vital signs, strength exertion or respiratory rate.
"Thanks to their combination of conductivity, good skin contact, biocompatibility and softness, carbon nanotube filaments are a natural component of wearable devices," said engineer Matteo Pasquale of Rice University.
Fibers are conductive just like wire, but are washable, comfortable, and less likely to break when the body is in movement, the researchers say.
And in the experiments, the shirt it was sewn onto was better at collecting data than a monitor standard chest belt, which takes live measurements, according to the British newspaper.
The waves in fiber can be sewn onto a piece of elastic fabric in the shape of a zigzag to form an electrode, to connect electronic devices such as "Bluetooth" transmitters to transmit data to a smartphone. The zigzag stitch pattern allows the fabric to stretch without breaking.
According to the scientists, the ECGs obtained with carbon nanotube electrodes were comparable to the signals obtained from commercial electrodes.
When paired with commercial electrode monitors, the carbon nanotube jacket provided slightly better ECGs.
The only condition for this jersey to be successful in its mission is that the fibers are intertwined and that it is snug and comfortable on the chest, which means that any loose jersey that stands up while running will not work. As long as it's not too loose, the zigzag pattern of the fibers can be adjusted to take into account how likely a shirt or other fabric is to stretch.
"In future studies, we will focus on using patch denser than carbon nanotube filaments in so there is more surface for skin contact, "said Lauren Taylor, a graduate student at Rice.
Read More About: Technology News