"We thought women were ISIS in disguise." in Afghanistan, which fell completely into the hands of the movement.
Commenting on what several press reports said last Saturday about the Taliban dispersing a demonstration of women by beating them with iron chains, Suhail Shaheen, a member of the movement's political bureau, denied the matter.
Rather, he added, in an interview with the newspaper Al-Sharq al-Awsat: a group of women tried to enter the presidential palace and the guards thought that ISIS-K was planning to carry out a terrorist attack while they were disguised as women. ; We thought the organization had reached the building! "
Woman rights
Regarding women's rights, Shaheen said: "We will respect your rights at the studio and at work, but in as a Muslim woman, she must respect the Sharia rule ".
Interestingly, dozens of women marched last Saturday in a protest in Kabul, carrying banners calling for women's rights and their participation in government and high-level positions in the state, but the Taliban confronted them and prevented them from heading to the presidential palace.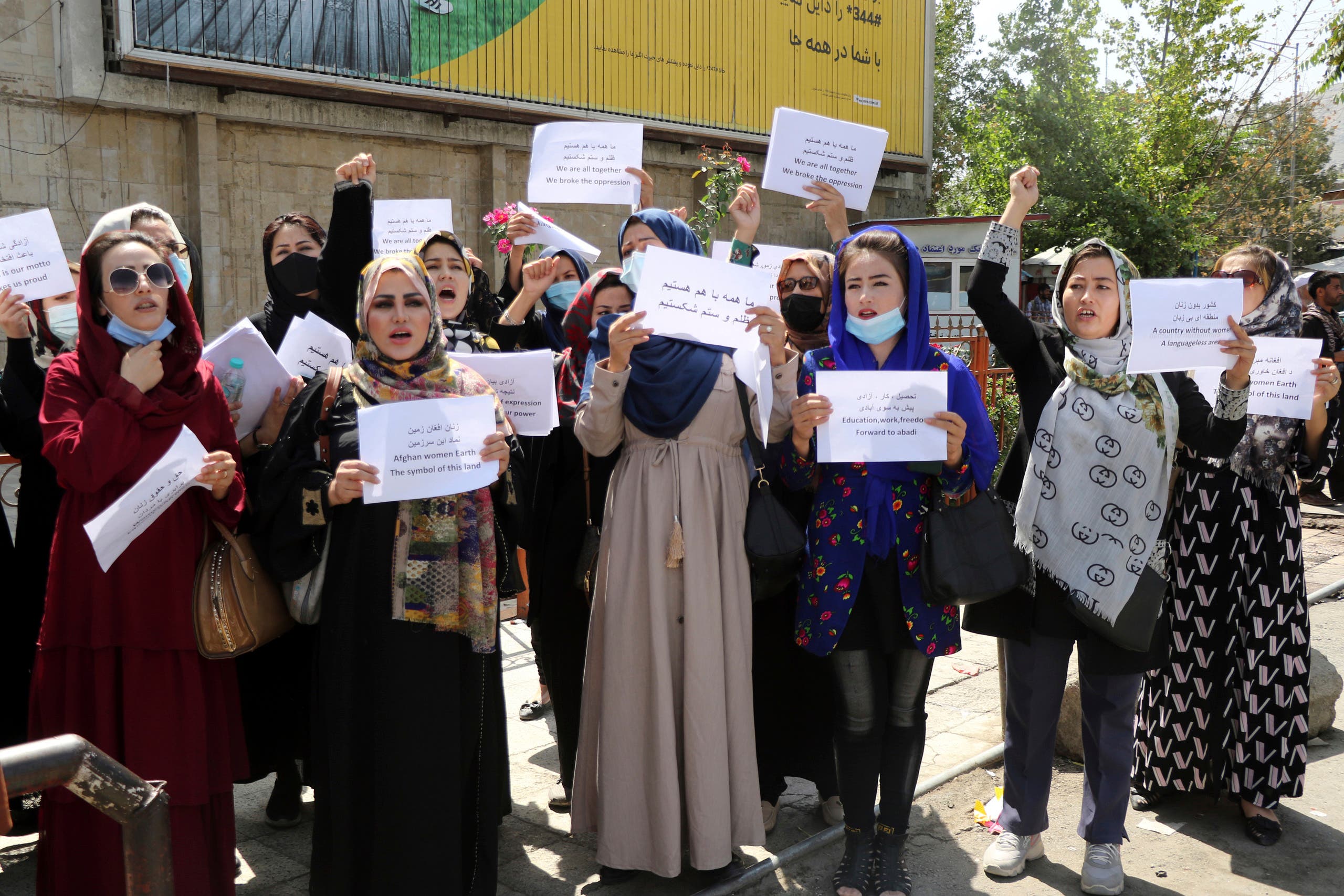 They also chanted slogans, according to video clips broadcast by activists, demanding their rights to education, work and the protection of freedoms.
In addition, the Afghan capital, which has been under the movement's control since mid-last month, witnessed an unusual scene last Friday after a women's march to reclaim women's rights was held.
Interestingly, one of the Taliban leaders announced last week that the next government will not include women, adding that, with the new rule, women will not be able to occupy high positions in the state.
While the international community stresses the need for the movement to preserve human rights and freedoms, otherwise there will be no recognition or treatment of its government by the West.
Read More About: World News