In just five years, tech companies have captured all of the top eight places in the world's best workplace rankings. In 2017, first year in whose ranking was published by the Forbes Board in collaboration with Statista, half of the prime 8 companies came from the technology sector.
In particular, the biggest tech players, such as Alphabet, Google's parent company, Microsoft and Apple, have always remained at the top of the rankings, but have recently taken a lower rank. However, legacy tech company IBM took the other route, moving from No. 8 in 2017 at no. 11 in 2019 and again at No. 2 in 2021.
In 2021, South Korean company Samsung rose to number one, while Chinese tech company Huawei found itself in eighth place.
Previously, only one Asian company – the Japan Exchange Group in 2017 and the Chinese battery manufacturer CATL in 2019 – appeared in the prime eight.
The data was collected through a survey of 150,000 full-time and part-time workers from 58 working countries in multinational companies.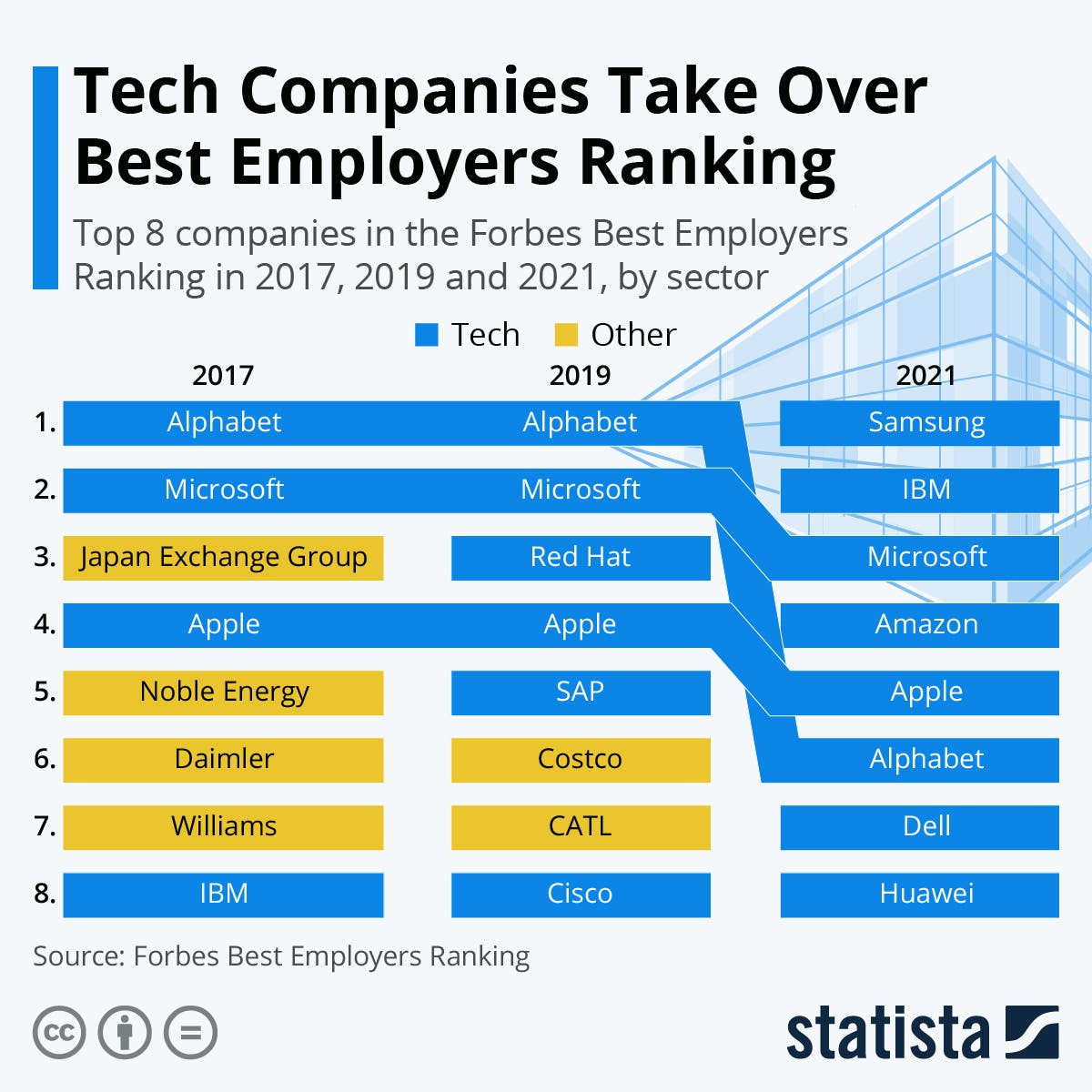 Read More About: Business News