The Taliban movement continues to commit crimes against Afghan civilians, not even those who laughed at people were spared: in a widely condemned crime, the movement killed a well-known comedian in Kandahar in cold blood.
The artist Nizar Muhammad, known as Khasha Jawan, was killed yesterday Tuesday after an attack by Taliban militants, sources reported to "Ariananews".
The site web said gunmen dragged the artist out of his home after he was killed, with his hands tied behind his back, and his body was dumped in Kandahar's Dand district.
In addition, a video clip released by activists on the social media it showed gunmen attacking Khasha Joan and slapping him inside one of their vehicles before killing him.
Assault and then kill
For his part, Afghan Vice President Amrullah Saleh wrote on his Facebook page that the Taliban executed Khasha Gwan in the "kangaroo court".
Meanwhile, the Ministry of Culture and Information reported that the killed artist sent strong messages to people through art.
Waheed Omar, director general of the Afghan government's Office for Public and Strategic Affairs, said: "The scenes of the Taliban killing a local comedian linked to Kandahar are a drop in the ocean compared to the massacres perpetrated by the movement.
Violations in course
In recent days, many heartbreaking stories have come from Afghanistan, where Taliban militants have constantly targeted security forces and civilians.
In recent days, the country has seen a sudden resurgence of Taliban violence.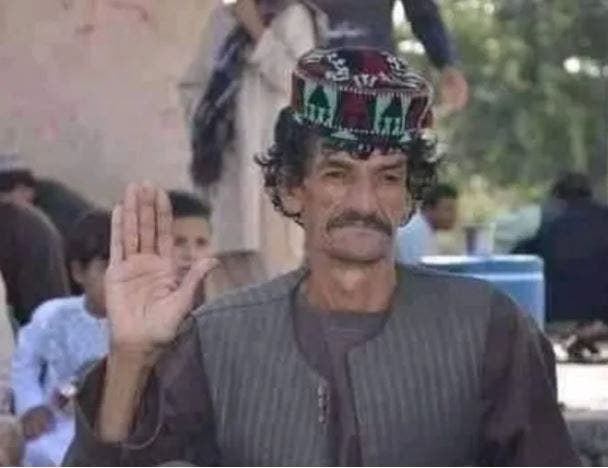 Earlier this month, another video surfaced from Afghanistan showing at least ten men from the Afghan Special Forces unit killed by Taliban bullets, according to a CNN report.
The killings took place on June 16 in the town of Dawlatabad in the province of Faryab, near the Afghan border with Turkmenistan.
This occurs after the start of the complete withdrawal of foreign forces from the country. According to reports, the Taliban control half of the country's 419 district centers, however, they do not control the country's 34 district capitals.
Read More About: World News